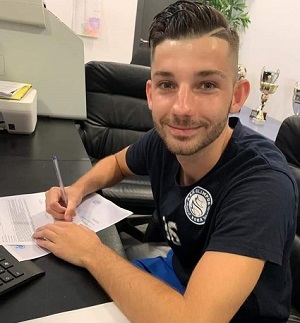 Estimated reading time:1 minute, 53 seconds
England Futsal International Liam Palfreeman moves from Spanish Liga Nacional de Fútbol Sala Segunda B to Italian Serie A2 Divisione Calcio a cinque
England Futsal International Liam Palfreeman played last season for UA Ceuti FS in the Liga Nacional de Fútbol Sala Segunda B Division and helped them to get promoted to the Segunda (Second Division). When his contract ended Liam wanted to continue playing at the highest level possible. Therefore, his determination with the support of his agent has presented him with the opportunity to compete in Italy which he has accepted and signed for ASD Olimpus Roma.  Liam announced his new club by saying:
"Happy to announce that I have signed with ASD Olimpus Roma in Serie A2. I would like to thank the club for putting their trust in me and to my new teammates for making me feel so welcome already!
I'm very happy to be here and hope we can do something special this season! Thanks to M Infinity Sport Manager for getting me this opportunity! Forzzzza Olimpus!"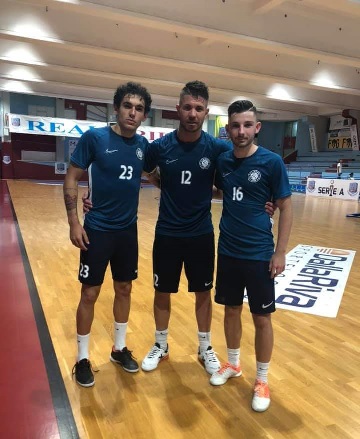 When Futsal Focus spoke to Liam about his time in Spain and returning to Italy where he once played for Città di Falconara in 2017, Liam's wants to play Futsal to the highest level possible for many different reasons. Firstly, naturally, he wants to be the best player he possibly can be and to achieve that by playing at the highest level and use what he learns to aid the England National Futsal team as well. However, he also wants to show young players that it is possible to go abroad and play Futsal at the highest level and to fight for their dreams just like players before him such as Andy Reading, Doug Reed, Robert Ursell who played abroad.
If you like the information provided, you can read more articles about domestic futsal by going to the top bar navigation or click here
If you like this article and would like to keep updated on Futsal news, developments etc then please submit your email below in the Newsletter section or by clicking on the Subscribe to Futsal Focus option on the header.
Follow Futsal Focus by clicking on Facebook, Twitter or Instagram or on the social media buttons on the right sidebar.