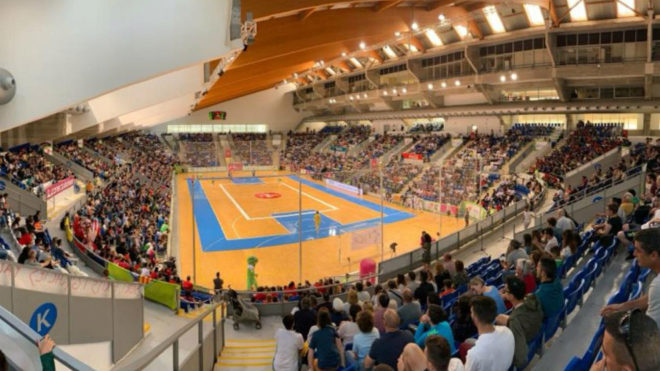 Estimated reading time:1 minute, 36 seconds
Palma Futsal growth remains unstoppable within its community, the club reached 3,100 matchday ticket holder sales, surpassing last season's record and the days of match attendance of around 780 six years ago are now far away, which also makes them the LNFS club with the most ticket holders.
Palma Futsal is the club with the highest number of ticket holders and with the best average spectator attendance of the LNFS and other sport games in the Balearic Islands, with the exception of RCD Mallorca. The club has reached a ceiling in its current growth possibilities due to the pavilion's capacity which was further reduced for the expansion of the benches and the press area. All this has forced the club to review all their agreements with sponsors and collaborators this summer to free up some space which meant they were able to sell more tickets for the new season.
Going forward, however, the club has exhausted all available seating locations in just ten days of their ticket campaign but has created a waiting list for fans who have not been able to purchase tickets this time. The club will work from this moment on looking at options to try to increase the number of available tickets within the spatial limitations of the Palau Municipal d'Esports de Son Moix.
Source of the article: Marca.com
This article was translated from Marca.com should there be any discrepancies we apologize for the translation mistake.
If you like the information provided, you can read more articles about domestic futsal by going to the top bar navigation or click here
If you like this article and would like to keep updated on Futsal news, developments etc then please submit your email below in the Newsletter section or by clicking on the Subscribe to Futsal Focus option on the header.
Follow Futsal Focus by clicking on Facebook, Twitter or Instagram or on the social media buttons on the right sidebar.