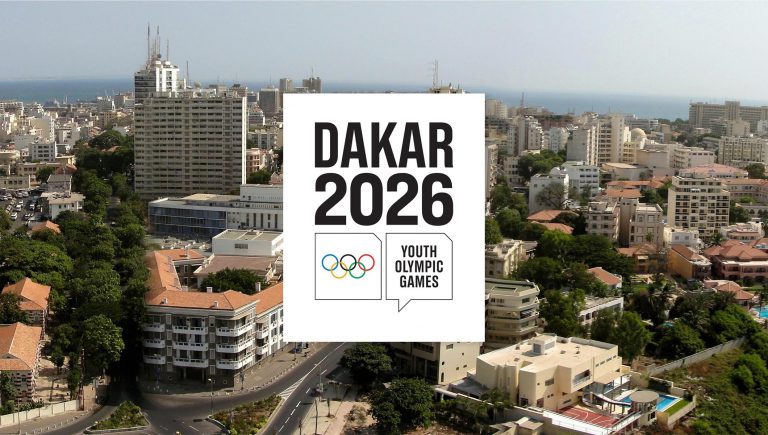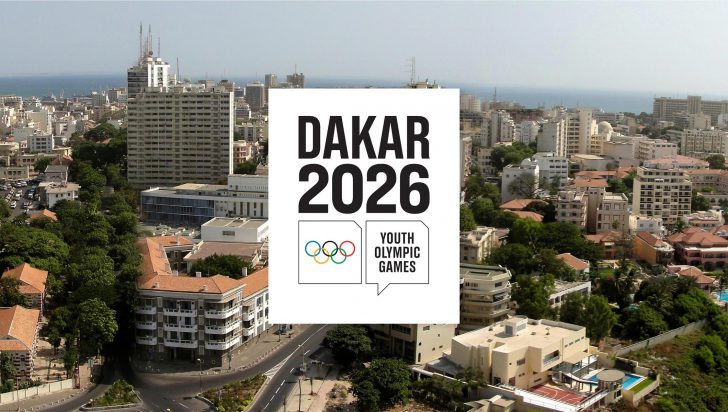 Estimated reading time:7 minutes, 37 seconds
Olympic futsal has been the dream of the global futsal community for decades and the announcement from FIFA and the Olympic Committee that futsal would replace football at the 2018 Youth Olympics in Argentina was welcomed.
The Men's and Women's Youth Olympic Futsal Tournament in Buenos Aires offered up a high competitive standard for a competition at a U-18 level. Overall, the event was a huge hit with spectators and showed the discipline in an excellent light during its historic debut as an Olympic sport.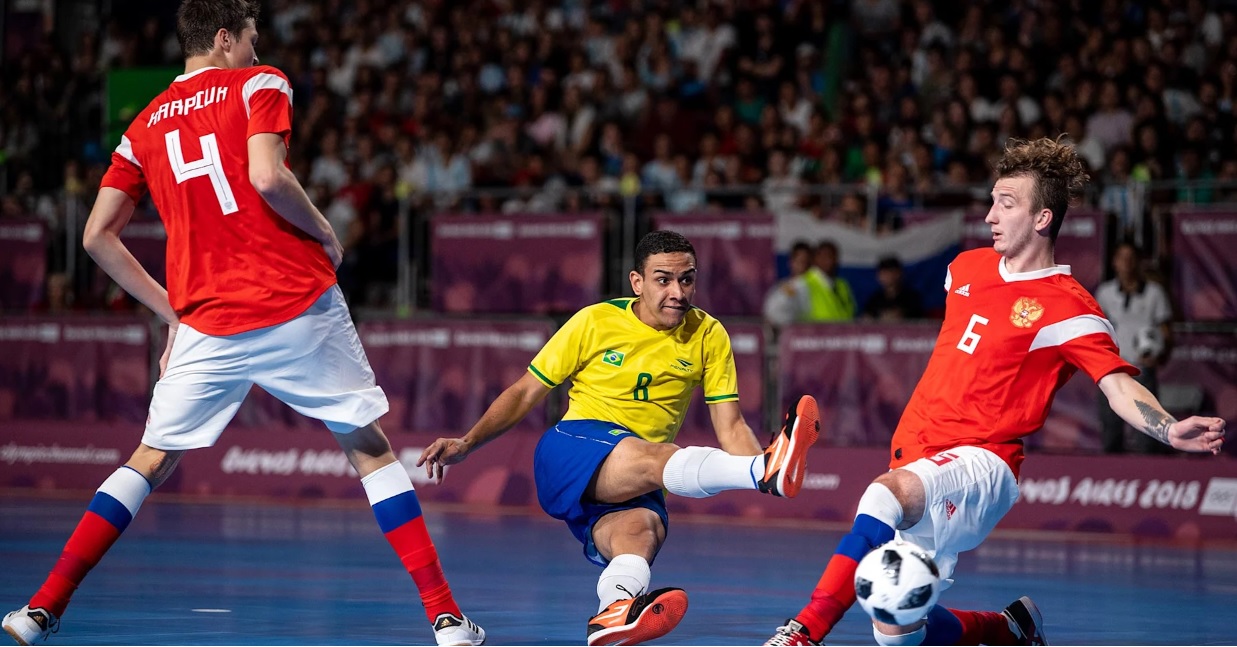 100 men and 100 women from 20 nations took part, and the competitors were tested both mentally and physically, but the quality of the futsal did not suffer in the slightest. Instead, the thousands of fans who took in the action at the Main Futsal Hall and CeNARD Hall were treated to an event that yielded worthy champions and deserved medal winners.
The tournament was a success with most matches having solid attendance and the upper tiers at Tecnópolis being opened when hosts Argentina played. TV interest was also present, and people followed the event closely, as proven by the fact that fans queued in the morning to access the hall for the Finals. All of Argentina's matches were broadcast live by local rights holder TyC sports. Argentine fans packed the venue for a semi-final match against regional rival Brazil but they left unhappy as Brazil won 3-2 and advanced to the gold medal match. One fan in attendance described the atmosphere to ATR as "amazing scenes".
Futsal Focus reached out to the Head of Olympics, Futsal & Beach Soccer at FIFA, Kasra Haghighi to discuss the competition in Argentina but also looking ahead to the 2026 Youth Olympics in Senegal.
FF: Kasra, before we get into the interview, can you give our readers an insight into your own background, your connection with futsal if you had one before FIFA, and your own thoughts/ passion for the sport?
KS: I'm an ex-futsal player having represented Canada in the late 90s early 2000s. Back then, I played against Falcao a couple of times, and fast forward a decade and a half later, I ended up creating an impromptu award for him at the FIFA Futsal World Cup Colombia 2016 when he surpassed the all-time highest goal scorer at FIFA Futsal World Cups with 48 goals. My experiences with the futsal national team also led me to play one beach soccer international friendly… against Brazil. It was an incredible experience and the first & last beach soccer match I played at that level! Prior to joining FIFA, I was heading up futsal and beach soccer competitions at the Asian Football Confederation delivering the first AFC women's futsal competition. Before that, I worked across a variety of roles in sports governance, administration, event organisation, team management, and player. I also had a stint working in the international boxing federation organising international boxing tournaments.  Back in university, I completed a bachelor's in mechanical engineering and represented the University of British Columbia Thunderbirds varsity soccer team as well as being part of the university formula SAE (Society of Automotive Engineers) team. Later in my career, I studied the FIFA Masters program which led to my full-time transition into sports governing bodies.
FF: Articles we have read, and coaches we have spoken to who were a part of the tournament, have all said that the competition was a great success. You were a part of the team which led the event's development and delivery, what for you and for FIFA stood out as the success factors for the competition delivery and for the sport proceeding it?
KS: It was historic! Beginning with the qualifiers, there was increased interest and growth of youth national futsal teams with qualification tournaments taking place across the continents. The level of futsal was impressive as well as the officiating. We had an equal number of women's and men's athletes/teams which was also impressive. Fans turned out for the matches in numbers for Argentina vs Brazil semi-final, queuing from 9 in the morning until the 8 pm kick-off but the event reached full capacity  3 hours before kick-off. Each team played at least 4 matches which is great from a development perspective. The women's final was watched by 240,000 people in Portugal; quite impressive for a U18 futsal tournament. The organising committee was super passionate about futsal and the support of the volunteers made the organisation successful and fun. Feedback from the IOC was very positive and overall I must say that Buenos Aires was a great city for futsal to debut in.
FF: Since the tournament, how has FIFA measured its impact, and what positives and negatives have you learned from the competition's legacy? i.e., has there been increased interest from other nations to take part…etc.
KS: The number of youth national futsal teams is an obvious measure. For Buenos Aires 2018, we had 41 men's teams participating in the qualification tournaments. In Argentina, the member association launched the new national futsal league in association with FIFA Forward which was timely. Following the Youth Olympic Games, the floorings were eventually transferred to the Argentinian Football Association and used for the national team's preparation for Lithuania 2021 and for its league matches. For the next edition of qualifiers, the restriction of one team qualifying across both genders and the four team sports has been lifted so we expect an even more competitive final.
Since 2018, we received inquiries from member associations and confederations regarding the next edition which was promising. Unfortunately, the Covid19 pandemic impacted the growth of futsal activities and led to the Youth Olympic Games being pushed back to 2026. The bright side is that things are picking up again and all eyes are on the Youth Olympic Games Dakar 2026. We are looking forward to our next visit there to prepare for fantastic games in Africa.
FF: Futsal's Olympic future is still unclear, and we have heard from contacts that futsal may not be included in Senegal as it depends on the facilities available. Is this true, and will futsal be a part of the competition in Africa?
KS: Following the success of futsal at the Youth Olympic Games in Argentina, the plan is to continue with the same discipline in Dakar. It will be the first time that the games are taking place in Africa and the IOC is taking the approach of using existing infrastructure. This means that we have to be open to new possibilities for the venue and competition format. We conducted an inspection visit in February 2020 and will now have to plan our next visit in the lead-up to 2026.
FF: Africa is an attractive continent for futsal where the sport is developing fast in countries like Morocco, Angola, and Uganda, among others. However, as futsal's inclusion in the 2026 Youth Olympics in Senegal resulted in more African nations approaching FIFA for guidance and funding to develop the sport more or begin their futsal development journey?
KS: We have had some requests through our FIFA Forward program. However, it is still too soon to measure the impact. The qualification tournaments when confirmed, will portray a good image of the level of development across the continent. They will provide us with a clear measurable unit to assess the growth of the sport through the number of national teams that will participate.
FF: What are FIFA's plans for futsal in Africa, and how do you plan to use the Youth Olympics to support those aims?
KS: FIFA offers several opportunities for African member associations (in fact all member associations) to develop their futsal programs. Through FIFA Forward program, financial assistance is available for any FIFA member association as well as confederations and regional associations willing to invest in futsal. The assistance includes courses, material, league support, and many other possibilities. We also have technical development support that is offered to our members which can come in the form of tailor-made programs. Our women's department is also working closely with our member associations to offer specific opportunities via the FIFA Women's Football Development Programme. Obviously, having the Youth Olympics in Africa will inspire participation in the region. We will work closely with the Youth Olympic Games Dakar 2026 Organising Committee and the Senegalese FA to prepare for the first Olympic (youth) games in Africa.
Futsal Focus
You can read more articles about international futsal by going to the top navigation bar or by clicking here
If you like this article and would like to keep updated on Futsal news, developments, etc then you can now follow Futsal Focus via Google News by following our page which will send you an alert as soon as we publish an article so please click here and follow us on Google.
You can also keep updated on Futsal news, developments, etc then please submit your email below in the Subscribe to Futsal Focus option.
Follow Futsal Focus by clicking on Facebook, Twitter, or Instagram or on the social media buttons on the website.