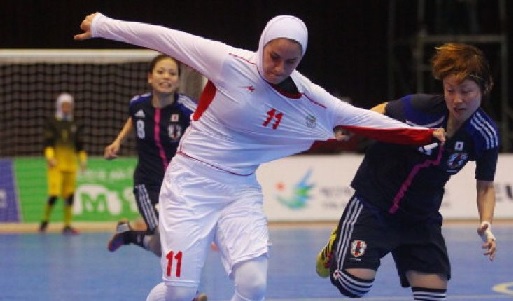 Estimated reading time:2 minutes, 19 seconds
#WomenplayFutsalFIFA is a commonly known hashtag across social media for Futsal fans, it was launched by the Spanish Indoor football association AJFS and AJFS. The movement emerged on the 12 of January 2015 to promote and support once and for all for FIFA to make women's futsal competitions, official competitions. The movement returned even stronger after the FIFA Futsal World Cup in 2016. Since then, UEFA and the AFC have launched international competitions and now, FIFA's Women's Football Development includes the creation of a FIFA Women's Futsal competition in their recent strategy launched in October 2018. It, unfortunately, doesn't provide a specific time frame to achieve this goal but includes it as a goal designed to retain female participation and provide greater opportunities for women to play the game they love.
You can see it included on page 13 of their strategy: https://resources.fifa.com/image/upload/women-s-football-strategy.pdf?cloudid=z7w21ghir8jb9tguvbcq
Fifa launched its first-ever global strategy for women's football back in October. The strategy outlines how it can work with confederations and members to grow the women's game and has set the goal of having 60 million female players by 2026.
Sports Business confirmed that Fifa has signed a landmark cooperation agreement with the French Development Agency (AFD) to promote the women's game and develop school football across Africa.
The deal has been signed in Paris ahead of the start of the Fifa Women's World Cup in France and is designed to use football as a vehicle for education, development and social change. The agreement was signed by Fifa president Gianni Infantino and AFD chief executive Remy Rioux.
Fifa will work with the AFD to implement various social projects related to football, including the development of women's football and the Football for Schools Programme. The AFD will promote women's participation in sport and help implement Fifa's new strategy for women's football.
Fifa aims to reach over 700 million girls and boys through its Football Schools Programme, through which it will invest $120m (€107m) over the next four years to make the sport more accessible for children around the world. It would be interesting to see how much of that €107m, if any, has been allocated to promote and develop Futsal as part of the school's programme.
If you like the information provided, you can read more articles about global futsal by going to the top bar navigation or click here
If you like this article and would like to keep updated on Futsal news, developments, etc then please submit your email below in the Newsletter section or by clicking on the Subscribe to Futsal Focus option on the header.
Follow Futsal Focus by clicking on Facebook, Twitter or Instagram or on the social media buttons on the right sidebar.