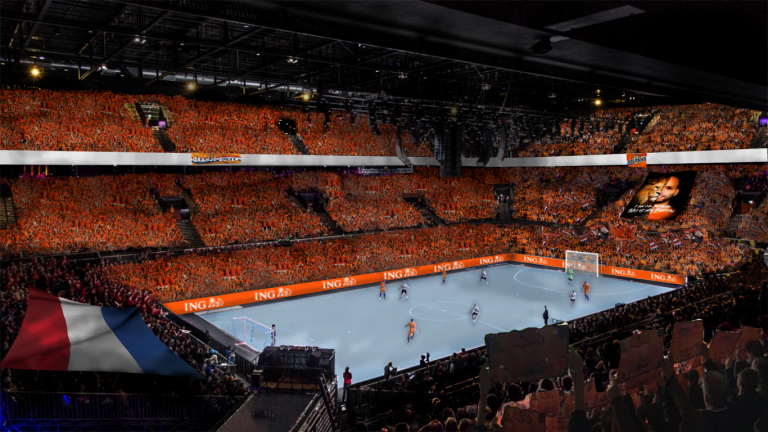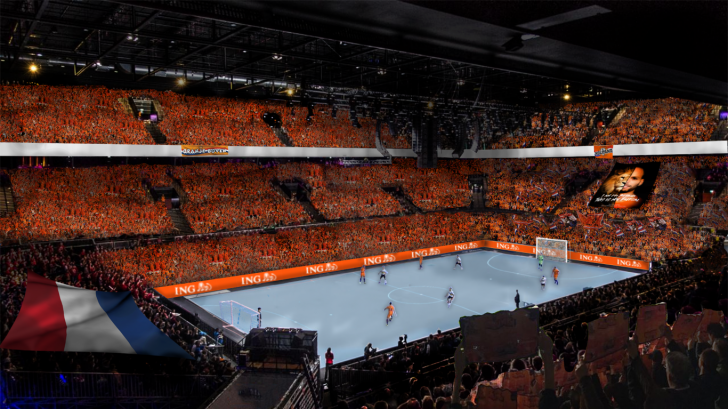 Estimated reading time:3 minutes, 58 seconds
The Royal Netherlands Football Association has put forward a bid to host the 2022 UEFA Futsal EURO Championship. Whether the Dutch bid will be successful will be clear by the end of September, when the UEFA Executive Committee meets to select the country to host the tournament. Apart from the Netherlands, five other countries have joined the bidding process.
UEFA Futsal Euro 2022 will be the largest futsal European Championship ever. For the first time, sixteen countries (previously twelve) will be competing in the European final tournament. This means that 32 matches will be played.
If the Netherlands wins the bid, twenty games will be played at the Ziggo Dome in Amsterdam and the other twelve at MartiniPlaza in Groningen. The Netherlands has organised a major futsal tournament once before: the 1989 FIFA Futsal World Championship was held at Ahoy Rotterdam. It was won by Brazil, who beat the Netherlands in the final.
Great boost Futsal international Mohamed Attaibi, who plays a leading role in the Netherlands campaign video, is extremely enthusiastic about the Dutch bid. "It can give futsal a great boost," he says. "Just look at the Women's European Championship hosted in this country [in 2017] and what that has done for women's football. I see a similar development happening when it comes to futsal. Wouldn't it be nice if we could reach youngsters who don't care much about field football in this way?" The futsal international knows what he is talking about. In his early childhood, he was scouted for Ajax Amsterdam. Once he had joined the club's youth academy, it turned out that he performed better on a small pitch rather than a large one. "My dream was in tatters," he recalls. "When I was older, I was invited for a training session with the Netherlands junior futsal squad. Only then did I realise that this offered me another way to pursue my ambition to reach the very top in sports."
Unique experience
Soon after the first test training, Attaibi joined the Netherlands senior futsal squad. He now has 86 caps to his name. "Futsal has given me the chance to showcase my talent in a way that would have been impossible in field football. The team consisted of boys from different backgrounds, just like I was used to when playing street football. I immediately felt at home and that I still feel that way. It would be great to be able to play at home before a capacity crowd at the Ziggo Dome or MartiniPlaza during 2022 European Championship finals. That would really be a unique experience."
KNVB Secretary General Gijs de Jong fully agrees. "It would be fantastic for the Netherlands to organise such a great sporting event. When it comes to futsal, we in Northwestern Europe have some catching up to do with the countries of Southern and Eastern Europe. With the Ziggo Dome and MartiniPlaza, we have two attractive venues equipped to take European futsal to a higher level. "
Fast, attractive and accessible
In De Jong's view, hosting the 2022 UEFA Futsal Euro Championships will be a great opportunity to reach out to urban youth. "We have to admit that we're still not quite successful in reaching that target group. On the other hand, Futsal fits in well with their what they're looking for. It's fast, attractive, spectacular and accessible. Having the European Championship in their own country, therefore, offers a great chance to get this target group more involved in the game."
In addition, De Jong believes that Futsal can meet the growing demand for flexibility, also from other target groups. "We see that not everyone wants to train twice a week and play a match on Saturday or Sunday. In that respect, futsal is a very accessible way to join the game of football or keep playing it. This type of football has a much lower threshold.
Click on this link to view the nation's bid infographic: https://www.knvb.nl/downloads/bestand/19957/infographic-futsal-euro-2022
If you like the information provided, you can read more articles about International Futsal by going to the top bar navigation or click here
If you like this article and would like to keep updated on Futsal news, developments, etc then please submit your email below in the Newsletter section or by clicking on the Subscribe to Futsal Focus option on the header.
Follow Futsal Focus by clicking on Facebook, Twitter or Instagram or on the social media buttons on the right sidebar.