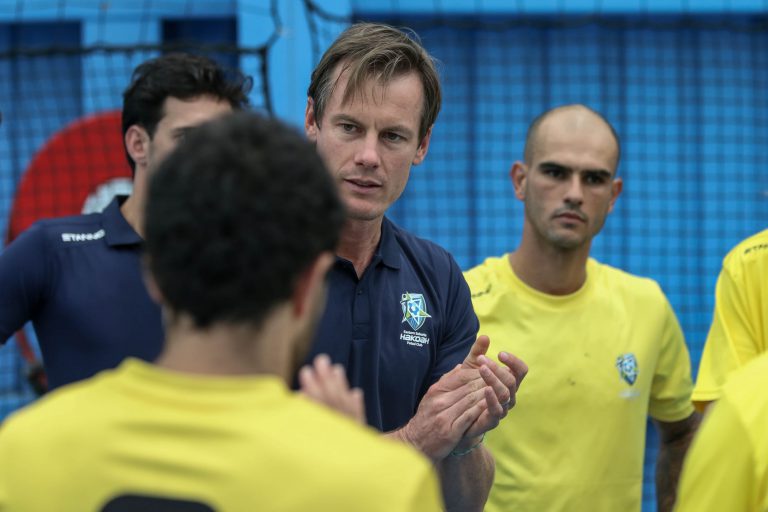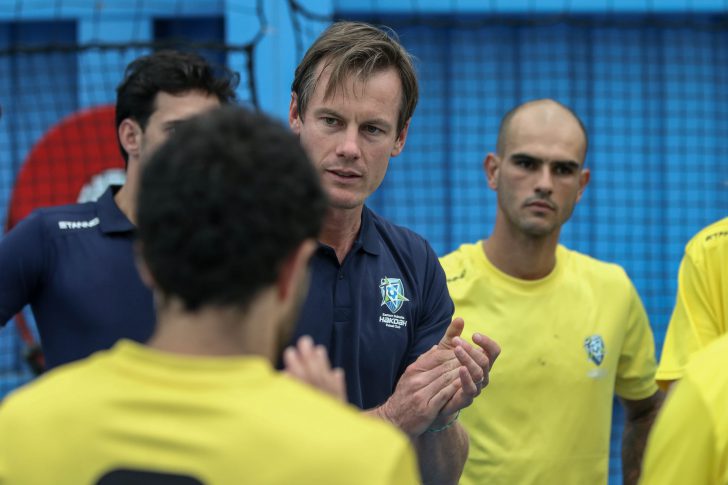 Estimated reading time:10 minutes, 49 seconds
Football Australia announced today that Miles Downie has been appointed Head Coach of the Futsalroos ahead of the forthcoming AFF Futsal Championship to be contested in Bangkok, Thailand.
Futsal Focus has provided the Football Australia press release below but keep reading as we also spoke with influential figures within Australian futsal to hear their thoughts appoint Miles Downies and Bruno Cannavan appointment as his assistant coach. In addition to two videos of Miles discussing futsal which are very insightful and interesting about the new head coach. But, before you read the press release and opinions and watch the videos, here is a bit of background about Miles from his own website, milesfutsal.com for those who don't know him:
"Miles Downie has a Master's degree in Exercise Science, is an AFC Futsal Coaching Instructor, and an AFC Futsal Fitness Instructor. Miles currently works as a Strength and Conditioning Coach for Sydney University's Elite Athlete Program, with his portfolio including a number of Olympic athletes. He also teaches at the University. Miles' playing career has provided him with a unique perspective on Football and Futsal, having played Football in the NSL and Futsal for the Australian National Team. Miles played Futsal professionally in Brazil, Portugal, and Japan (the only Australian player to have ever played in Portugal's or Japan's top divisions). He is currently coaching at Eastern Suburbs Hakoah FC, and in his work with the AFC is bringing together the world's best Futsal coaches for coaching development webinars."
Downie, has extensive experience in Australian and Asian Futsal, has been appointed is initially through to the end of 2022. Beyond his role as Head Coach of the Futsalroos, Downie will drive the development of Futsal in Australia to ensure that Futsal is more deeply integrated into Football Australia's technical strategy and vision.
Downie is the current Head Coach of Futsal in New South Wales for Eastern Suburbs Hakoah Futsal Club and has also acted as an Elite Futsal Fitness Instructor for the Asian Football Confederation since 2015. He is also a former national team player having represented the Futsalroos between 2003 and 2010 – a period in which he played professionally for clubs in Brazil, Portugal, and Japan.
Football Australia Chief Executive Officer, James Johnson, said that Football Australia is pleased to have appointed Downie as its Futsal lead as the organisation prepared for the AFF Futsal Championship.
"We are delighted to welcome Miles to Football Australia and believe that his appointment will reinvigorate the Futsalroos program and then help us drive our broader ambitions for Futsal in Australia," Johnson said.
"Miles has impressed us with his vision and energy for Futsal in Australia and the Futsalroos, and we are delighted that he will join our team."
"The Futsalroos will travel to Bangkok next month where they will compete in Group B of the ASEAN tournament against Vietnam, Myanmar, and Timor-Leste. I trust that Australia's Futsal community will take great interest in this competition as the Futsalroos play their first competitive matches since late 2019," he said.
Downie – who will be assisted by Football Queensland Futsal Head Coach Bruno Cannavan at next month's AFF Futsal Championship in Thailand – said he is thrilled with the opportunity to lead the Futsalroos and make an impact on the sport at a national level.
"The Futsalroos Head Coach position is a role that I have been working towards for a long time," Downie explained. "It is a dream come true and while there is only a short period before this tournament, we'll go to Bangkok and give it our very best."
"There is a lot of excitement in Futsal circles regarding the participation of the Futsalroos at next month's AFF Futsal Championship, and with a lot of exciting young players coming through in Australia, next month represents a great opportunity to start introducing some of them to international Futsal."
"Having Bruno (Cannavan) as my assistant will be a big help. He knows the best players in Queensland and together, we'll be working closely to identify talented players across the nation before we make our final selection for Thailand," he said.
The AFF Futsal Championship 2022 will be played at the Huamark Indoor Stadium between April 3 and 12. 2022 will mark Australia's sixth participation at an AFF Futsal Championship. The Futsalroos finished as Runners Up in 2007, 2013, 2014, and 2015. The top three nations at the AFF Futsal Championship 2022 will secure qualification for the AFC Futsal Asian Cup 2022, which will be held in Kuwait in September and October this year.
The talent identification trials have already started with clubs celebrating the selection of their players via social media as they compete for a place in the national team. You can read our related article concerning this via this link: Australia national futsal team competing at the AFF Futsal Championship to be chosen through trials
When Futsal Focus heard that Miles Downie and Bruno Cannavan were to be announced as the new head and assistant coach of the national team, we waited to publish the news until we spoke with some influential and respected people from the coaching and business sides of Australian futsal. We reached out to former Futsalroos Head Coach Steven Knight along with former New Zealand Whites Head Coach Scott Gilligan, and Peter Parthimos CEO of Futsal Oz and El Abrahams CEO of Pro Futsal. Here is what they had to say:
Former Futsalroos Head Coach Steven Knight (Led Australian to the 2012 FIFA Futsal World Cup):
"Failing To Prepare Is Preparing To Fail" — Benjamin Franklin
"The sport is in good hands with Miles, however, the administration will determine whether he is capable of fulfilling his dream, goals and passion. Maybe this is more detailed than you understand."
"A question for you, does a business that wishes to be successful – a. Set up its administration or b. employs its staff in the hope of becoming profitable? Both coaches in this instance understand the answer is B, therefore are happy to test their abilities. However, their  success will be governed by A. Good luck to both of them. The ASEAN for AFC qualification is in three weeks, and the new players abilities will be tested and displayed"
Former New Zealand White Head Coach Scott Gilligan:
"I was very happy to read of the two new appointments. I believe they both have displayed good results in their respective coaching environments and both are deserving of this opportunity."
"The task at hand will not be an easy one as they have limited time to select a team and prepare them for this particular tournament. However, in saying that, at least there is a light now shining at the end of what has been a very long tunnel for the Futsalroos program. I know both Miles and Bruno will give their all to get through this and hopefully they will pinch one of the three places available to qualify to the next stage. If they can, and it won't be easy, then they will have more time to prepare. That is, of course, if the governing body is prepared to spend the dollars to allow them to succeed."
"Secondly, I was pleased to read that Miles will also have a more hands on role with the FFA driving the development of Futsal in Australia. This is more important than just coaching the National team. Here's hoping that what Miles proposes going forward will be taken seriously and I know that Futsal will eventually realise its full potential in this country. Wishing both of them all the best & I look forward to seeing what they can achieve."
Peter Parthimos CEO of Futsal Oz:
"Miles is a good pic and a step into the right direction as he has a good relationship with most of the top rate players in Oz. Bruno is an excellent coach who has great knowledge of the game. Both appointments are a breath of fresh air and a symbolic move into the next generation. We all welcome the appointments of both men even though they have been given ZERO time to prepare. Hopefully, their intuition in picking and managing a last min squad pays dividend."
El Abrahams CEO of Pro Futsal:
"I totally agree with those comments of Peter's."
"To have the National team back is such a relief and now with these appointments it continues to get better. Miles is definitely the right person for the job right now and someone I know will take this challenge head on. A brilliant Futsal mind and someone players will and should respect."
"Having spoken to him since his appointment, everyone should be excited about the future of the sport and be excited about the pathways to come. He has awesome plans of how we can nurture the talent in the country, and I look forward to him rolling them out later in the year. I'm really happy for him and look forward to any support myself and Pro Futsal can offer."
"Bruno being part of the Coaching staff is another added bonus. He is a true professional and I can't wait to see him working with Miles. The players today are extremely fortunate to have both these guys leading the National team, and I really hope the Australian Futsal Community can get behind them both and also the FA."
Bruno Cannavan's Club in the Gold Coast Force Futsal are also very excited for their coach, posting on social media a message from the new assistant coach:
Gold Coast Force Futsal are extremely excited and proud of the announcement made by Football Australia of the appointment of Bruno Cannavan as Futsalroos Assistant Coach.
"Honour to be selected as Assistant Coach of the Australian Futsal National Team. Moved here 6 years ago and couldn't imagine that happening. But I was always doing my best on the pitch and getting ready for all opportunities. Thanks to my family (specially my wife) for the support and their patience. And, of course, thanks to my players, manager and everyone else that crossed paths in futsal with me and helped me to grow as coach. Futsal came to my life when I was 5 years old in Brazil and never left. It is a dream come true. I really appreciate the opportunity and I'm proud of myself.
Let's work hard and do our best in Thailand next month!"
Amazing milestone in such a short period of time, Congrats again Bruno.
Gold Coast Force also congratulated Miles Downie on being appointed Futsalroos Head Coach as another great achievement and looking forward to seeing how the Futsalroos perform in Thailand next month.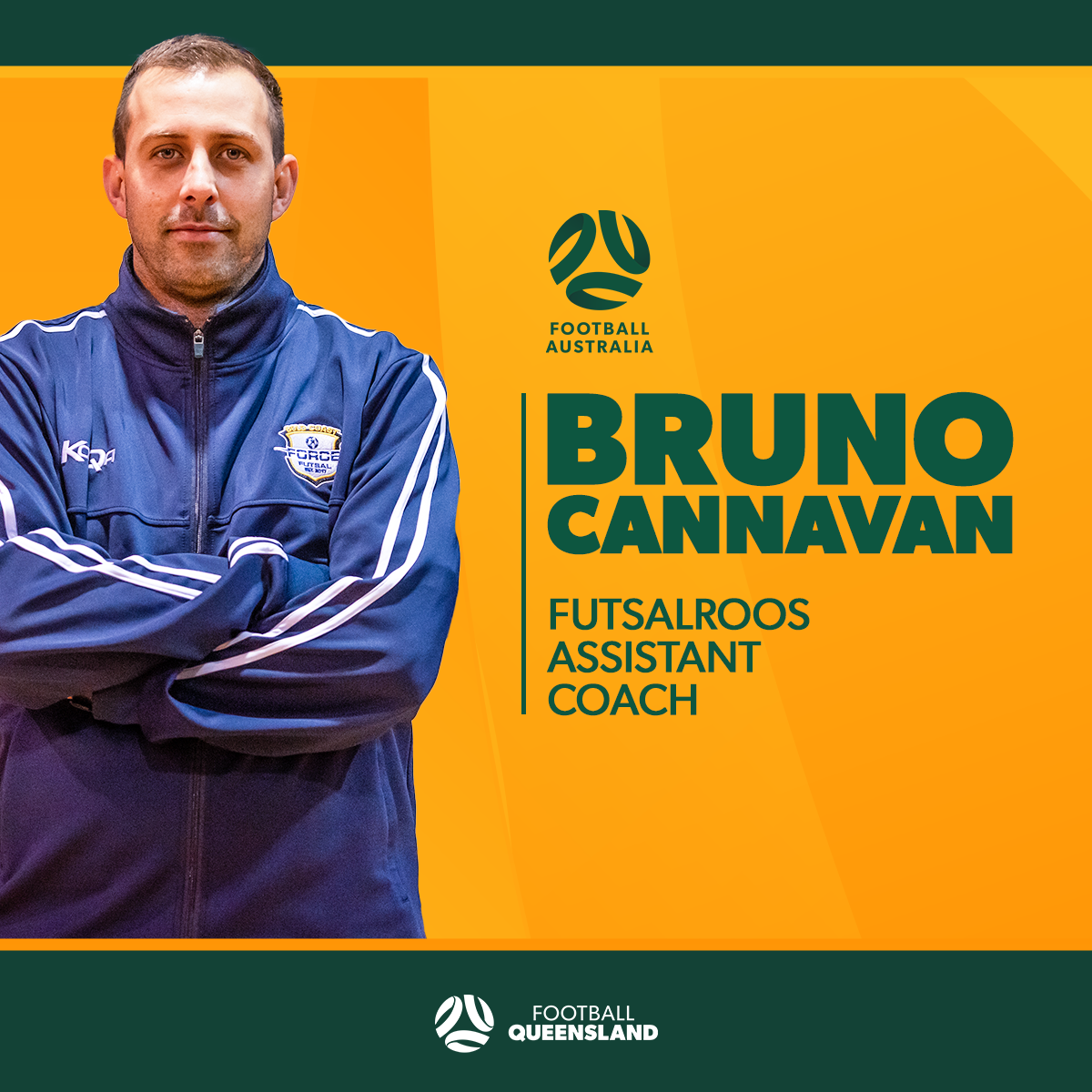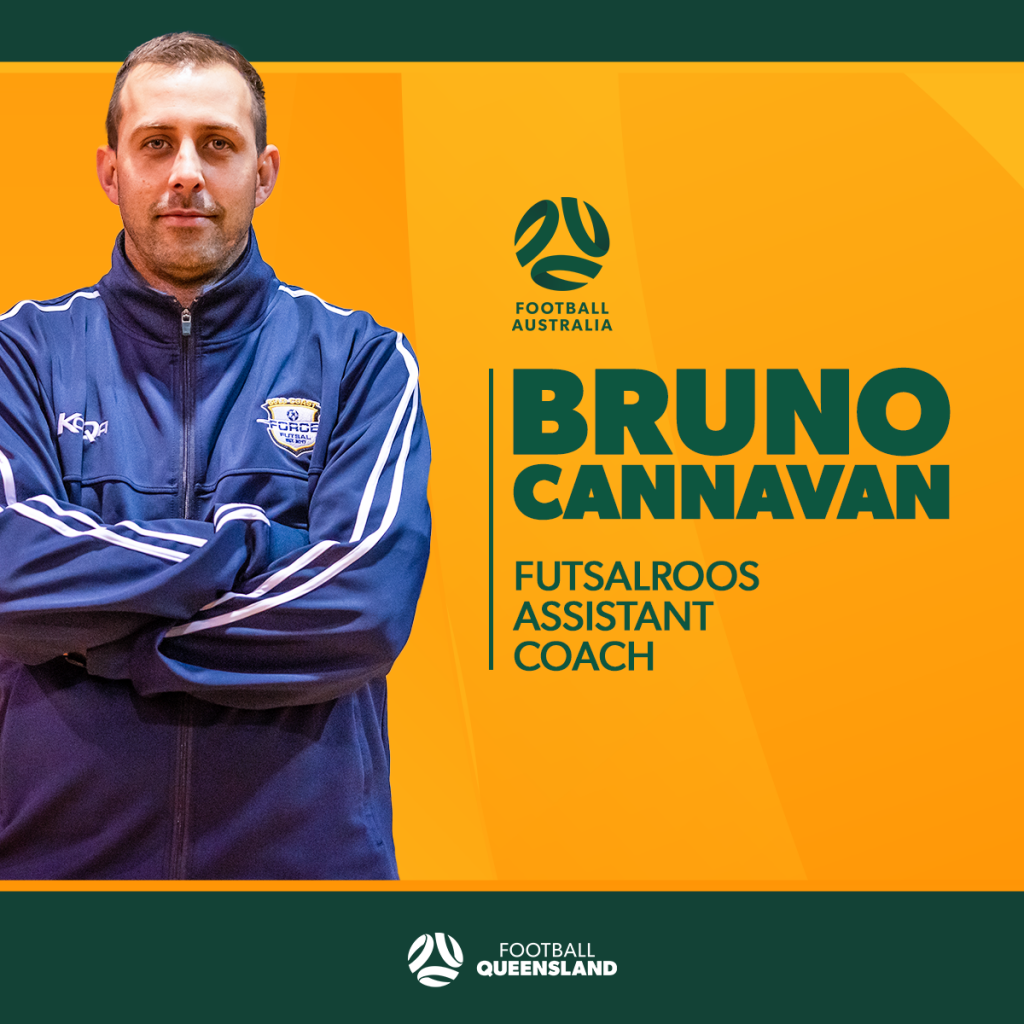 It is fair to say that Australian futsal is in good hands and the Australian futsal community are very happy with the chosen coaches but like Steven, Scott, Peter and El said, their success is not solely in their own hands. Football Australia has to back their new coaching staff with finances and an administrative team so they can not only coach the national team but help to drive futsal's presence as a sport and an opportunity across Australia to the existing futsal community and the novice Australia community as well.  We recommend you to watch the video below of the new head coach discussing futsal, and his mission for his club based on his experience abroad, player development and more:
Here is another interesting video featuring Miles as he discusses a presentation for the AFC about the benefits of futsal to football and examples of how it works in Brazil which may give you an insight into how he will approach promoting futsal in Australia in his new role:
Futsal Focus would also like to take this opportunity to wish both coaches success!
Futsal Focus supports the Donate4Dáithí campaign
To follow the Donate4Dáithí campaign, you can visit their website here: www.donate4daithi.org  or on Facebook at: https://www.facebook.com/Donate4Daithi you can also donate money to their campaign at: https://www.justgiving.com/crowdfunding/donate4daithi
Learn more about the Donate4Dáithí campaign by going to our article here
Futsal Focus
You can read more articles about international futsal by going to the top navigation bar or click here
If you like this article and would like to keep updated on Futsal news, developments, etc then you can now follow Futsal Focus via Google News by following our page which will send you an alert as soon as we publish an article so please click here and follow us on Google.
You can also keep updated on Futsal news, developments, etc then please submit your email below in the Subscribe to Futsal Focus option.
Follow Futsal Focus by clicking on Facebook, Twitter, or Instagram or on the social media buttons on the website.