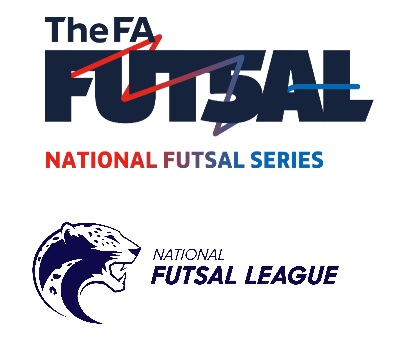 Estimated reading time:4 minutes, 56 seconds
Carl Wilkinson, host of the Futsal Independent podcast wrote this article for Futsal Focus.
It has been a long summer and the dust is still to settle but we are now armed with (some of) the knowledge of how our senior futsal landscape will look for 2019/20. Clubs, players and even leagues with announcement after announcement, it is almost time for the talking to stop and the playing to begin.
We learned some months back that The FA would no longer provide funding to the National Futsal League (NFL) and instead create a competition of its own, The National Futsal Series (NFS), that would help catapult the quality of the futsal 'product' forward in England.
Hopefully now that silly season is about to be put behind us, individuals and clubs can come together in the one thing that unites us all; our love for all things futsal in England.
The National Futsal Series launched the competition officially with a statement on TheFA.com (http://www.thefa.com/news/2019/aug/21/fa-national-futsal-series-kicks-off-in-september-210819) following weeks of planning and numerous communications with the clubs that submitted their applications. The NFL also provided their latest update on August 18th including details of how the format will work (https://nationalfutsalleague.co.uk/news/welcome-to-the-2019-20-nfl-season).
Regrettably, there have been some clubs that have withdrawn/declined entry to the competitions for various reasons, in some cases meaning that the clubs have not continued for this coming season. Fortunately, they will be offset in places where new clubs have entered and in extreme cases, it is noted that clubs have gone from nothing and then straight into Tier 2 of the NFS, showing just how much dedication has been applied in this off-season.
So how does the competitive landscape look for this coming year?
Tier One – 'The FA National Futsal Series One' is a national division containing eight teams, the pinnacle of English futsal with the winners granted entry into the UEFA Futsal Champions League.
Tier Two – 'The FA National Futsal Series Two' is made up of two regional divisions, directly below the NFS One in the same competition. NFS Two North has eight teams, NFS Two South has nine teams.
Tier Three and below – This is everything that sits outside of the NFS and is based (generally) on regional divisions. Competitions include the National Futsal League, AOC, BUCS, etc.
Women's Super Series – This is the NFS women's competition (on which we are awaiting confirmation of divisions/teams confirmed)
Whilst the talk of tiers has confused some, it is worth noting that Tiers One and Two are part of the same competition (NFS) but everything in Tier Three and below is outside of that and in some cases have further 'tiers' inside their own competitions.
Entry into NFS One / Two is strictly by application only, as has been the case this summer, and the winner of a Tier Three competition (e.g. the NFL) does not automatically have the option of joining NFS Two. Teams wishing to join have to submit their application, just as other prospective clubs do along with the relegated teams from NFS Two if they wish to re-enter.
Fixtures are yet to be announced for the NFS and we only know a handful of the teams involved from the Women's Super Series (WSS) but we do know there won't be a huge change as their games were already played as central venue format last year. Platt Lane Sports Complex has been secured as the central venue for the North division of the WSS, and so far we know the University of Bedfordshire will be used as the Midlands venue. The confirmation of clubs/venues in the South is still awaited, with perhaps a twist in the tail.
The league will be launched officially at St. George's Park on September 21 prior to England's second international friendly against Germany (following the Friday evening game on Sept 20), where we hope to find out the remaining details. Whilst we know where the NFS will kick off, we will leave this announcement for The FA or the clubs themselves at this point.
Your full list of clubs across the divisions:
National Futsal Series
NFS One
London Helvecia Futsal Club
Manchester Futsal Club
Kent United Futsal Club
Loughborough Students Futsal Club
Team United Birmingham
ProFutsal London
Worcester Futsal Club
Bolton Futsal Club
NFS Two North
Derby Futsal Club
Cheshire Futsal Club
University of Nottingham Futsal Club
Washington Futsal Club
Durham Palatinates
Sunderland University – Team Sunderland
Loughborough Students Futsal Club (Development Team)
Birmingham Tigers Futsal
NFS Two South
Bedford Futsal Club
London Genesis Futsal Club
Sussex Futsal Club
MK Mavericks Futsal Club
Chelsea FC Foundation Futsal
London Escolla
London Helvecia Futsal Club (Development Team)
Kent UTD Futsal Club (Development Team)
London Baku United
National Futsal League
Premiership North
Cambridge United
York
Sheffield
Liverpool
Oxford
Birmingham Tigers
Manchester
Tranmere Rovers
Premiership South
London Kickers
Sussex
Southend
Pro Futsal
Basingstoke
Enfield
Reading Royals
London International
Championship North
East Riding
Liverpool Dev
Carlisle
Leeds
Bolton
Grantham
Championship Midlands
Kettering
Northampton
Stamford
Aylesbury
Leicester
GY Galante
Championship South
TBC…
Haringey
Reading Royals Dev
Haringey 6
Newham
Procision Oxford
Women's Super Series
Bedford
Kent United
University of Liverpool
Manchester Futsal Club
Cheshire Futsal Club
Derby Futsal Club
Loughbough
More TBA*
You can visit the Futsal Independent website by going to this link: https://anchor.fm/thefutsalindy
If you like the information provided, you can read more articles about domestic Futsal by going to the top bar navigation or click here
If you like this article and would like to keep updated on Futsal news, developments, etc then please submit your email below in the Newsletter section or by clicking on the Subscribe to Futsal Focus option on the header.
Follow Futsal Focus by clicking on Facebook, Twitter or Instagram or on the social media buttons on the right sidebar.