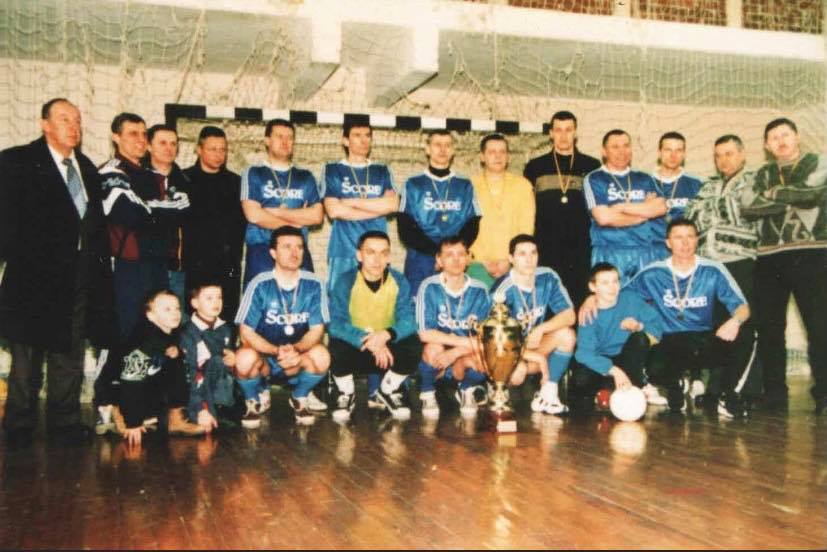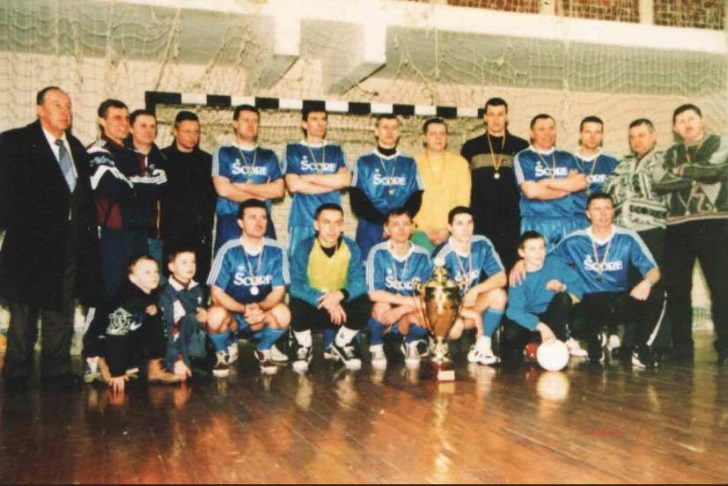 Estimated reading time:8 minutes, 21 seconds
The 2021 FIFA Futsal World Cup has ended in Lithuania, where 24 nations from 6 confederations competed to reach the final stages and lift the world title. The eventual winners were Portugal, who are now the world and European champions on the international stage. Furthermore, at the club level, Portugal are the European club champions through Sporting Clube de Portugal. Portugal, have made history and a remarkable era for their futsal community, and those pushing the sport's betterment and development in their country. On the other side of what would be considered established futsal countries, debuts were made at the competition for Angola, Venezuela, and hosts Lithuania.
This article discusses the history of indoor football (later futsal) in Lithuania: from county championships to the FIFA World Championship. Lithuania, when it left the Soviet Union, was still learning about what it means to be independent, many things were new, and many things had to be built from scratch. Football, meanwhile, had already come a long way in 1998, but a variation of the sport – indoor football – was still in its infancy.
The first steps were county championships, however, 1998 was a cornerstone, when the team of the then LFF President Vytautas Dirmeikis decided to organize the first unofficial Lithuanian championship. Its winner was well-known players, such as Igor Pankratjev, Vitalijus Stankevičius or Audrius Šlekys at Kaunas club "Inkaras". This is how the Ankaras era began. Kaunas residents triumphed in the Lithuanian Hall Football League, which started in the last year of the last century, for five years in a row. The tradition of many clubs was to play in gyms or outdoors with a hockey goal every winter. Clubs knew that playing in a small space resulted in more thinking, concentration, movement, and the like. In addition to preparing players well for the upcoming football season.
"When the Lithuanian championship started, the start was difficult. Extremely wide distances for participants to travel, strong competitors … They were interesting times then. Yes, we won five championships in a row, but it was never easy for us. For example, in the first championship, the Panevėžys team, whose team was very aggressive, would kick us. We dealt with Nautara, Širvinta and Klaipėda Argus teams. However, the development of all of teams was more or less similar, the only difference being that we were the most stable of all. And, not only in relation to showing up for matches, but also consistently training," said Deividas Kalpokas, the former manager of Inkaras, who saw all the first steps of his team.
The hunger to achieve more grew in Kaunas. Being named the Lithuanian champion was no longer enough, we increasingly wanted to try our hand on the European club front, the UEFA futsal Champions League. In addition, it was an opportunity for the players to return to a bigger stage. For example, Audrius Šlekis' benefited, and 33 goals during the season in the hall, guaranteed him a contract and a place in the starting line-up of FBK "Kaunas".
"At that time, no one in Lithuania used the term" pillar "yet. We left him alone at the opponents 'goal and there were no levels for Audrius. He beat as much as he wanted and when he wanted. No doubt, we started dreaming about the Champions League. In November 2001, that dream came true. We went to Croatia and took second place in the tournament of four teams (Split 1700 (Croatia), Minsk Simurg (Belarus), Doukas School (Greece) and Kaunas Inkaras . It is a pity, but then only the winners of the group made  progressed to the next stage ", – D. Kalpokas shared his memories.
After five years being champions, Inkaras suffered a defeat against the other Kaunas team Nautara, and a year later disappeared from the futsal map. After the triumph of Nautara, next year the strongest Lithuanian futsal team was Mažeiku Nafta, and a year later the Nautara era winnings began.  Like Inkaras, Nautara has been unbeatable for five years in a row.
"At that time, we were the best indoor football players. We all knew what everyone could do, it was a good relationship, we understood each other, "said Marius Bezykornov, the then representative of Nautara.
The second decade of the twenty-first century was different. Lithuania did not have one bright flagship, and no one was able to defend the title until 2018. The champions were Vilnius "Bekentas", Kaunas "Nautara", Radviliškis "Lokomotyvas", Kaunas "Inkaras", Panevėžys "Baltija" and Kaunas "Vytis".
A year later, the latter defended the title, and became the third Kaunas team who managed to create its own era throughout the history of indoor football (now recognized as Futsal).
Despite the fact the club has been going for five years, the team itself has already managed to change fundamentally. Kaunas, which initially built a team of futsallers from Brazil, changed its strategy, and the majority of the Brazilians were replaced by players from the Lithuanian national team.
"Our success came with the first travelers from Brazil who showed us a completely different style of indoor futsal. The real indoor futsal that Lithuanians had never seen before. After trying this method, we changed the strategy. Since we are on a development journey, I think that's perfectly normal.
We take know-how from each season, which allows us to stop and continue to improve. I really do not rule out the possibility that next year or in two years we will see Vytis completely different. I can guarantee that we will present many more surprises," said Darius Gurskis, the head of Vytis (Now known as Kauno Žalgiris). Kauno Žalgiris are now a part of the professional basketball team based in the city.
Kauno Žalgiris' impressive achievements were also appreciated by UEFA, the team climbed to the record thirteenth rank in the ranking of all European teams at the time and now they are ranked as ninth. No other Lithuanian team can boast of such an achievement.
FIFA announced in 2019 that the upcoming Futsal World Cup would take place in Lithuania. No other European country has received such an assessment in the last 24 years. At the time representatives of FIFA and the Lithuanian FA said:
"We are very pleased to be able to welcome the FIFA Futsal World Championship, which will take place on the European continent again more than twenty years later, and we are especially pleased to be able to host it in Lithuania.
I have no doubt that if you are passionate about indoor sports and have extensive experience in international events, your country and the committee organizing the championship will take the opportunity to properly organize the first FIFA event in Lithuania, "said Jaime Yarza, FIFA Tournament Director.
"Such a high-level event is important for the whole state, therefore only through joint efforts will we be able to prepare for it smoothly. I am glad that the leaders of both the country and the cities understand the scale and importance of this championship and it allows us to hope that Lithuania will organize a beautiful football festival for athletes and fans from all over the world, "said Edgaras Stankevičius, Secretary General of the Lithuanian Football Federation. .
However, due to the COVID-19 pandemic, a decision was made to postpone the tournament and it finally took place this year. Portugal made history winning their first ever world cup and marked an incredible era for Portuguese futsal. It was a fantastic competition and Lithuania's former head coach Yevgen Ryvkin, (whose contract ended at the end of the tournament) had this to say about the world cup and his experience living in Lithuania and working with the national team:
"In my opinion, Lithuania has done an excellent job of organizing the World Cup. I think many football fans saw this dynamic game live, and I hope they were able to appreciate futsal. I really want futsal in Lithuania to continue its development. For three and a half years of my work in Lithuania, I can say with confidence that futsal is developing in Lithuania. We started with a boring two-round championship. Now, this is an interesting tournament with a playoff system and it is very difficult to predict the winner. Although so far not very long. All this and the non-professional status of the teams is a great difficulty for the formation of the national team. The national team relies only on its players and does not involve foreign players. There can be no strong national team without strong clubs. Clubs must constantly think about their development and follow the modern structure of the game. Therefore, holding the World Championship was very important, and allowed everyone to see what they should strive for."
Thank you to Sparta Belfast Futsal Club Head Coach Darius Dielininkaitis who helped with translation! Main picture: FC Inkaras
Futsal Focus supports the Donate4Dáithí campaign
To follow the Donate4Dáithí campaign, you can visit their website here: www.donate4daithi.org  or on Facebook at: https://www.facebook.com/Donate4Daithi you can also donate money to their campaign at: https://www.justgiving.com/crowdfunding/donate4daithi
If you like this article and would like to keep updated on Futsal news, developments, etc then you can now follow Futsal Focus via Google News by following our page which will send you an alert as soon as we publish an article so please click here and follow us on Google.
You can also keep updated on Futsal news, developments, etc then please submit your email below in the Subscribe to Futsal Focus option.
Follow Futsal Focus by clicking on Facebook, Twitter, or Instagram or on the social media buttons on the website.