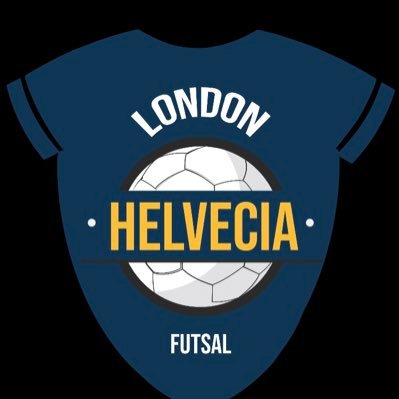 Estimated reading time:2 minutes, 14 seconds
Today, London Helvecia Futsal Club, England's most successful Futsal club released a statement challenging the FA National Futsal Series Committee's decision to void this year's league season:
"London Helvecia Futsal Club are extremely disappointed with the FA National Futsal Series committee decision to expunge all results and cancel the 19/20 FA National Futsal Series season. We feel as a club that we have been let down by the organization that is supposed to protect the credibility and fairness of the main Futsal competition in England.
This season is almost 3 quarters completed with only 4 games remaining. We sit at the top of the table 3 points ahead of the second-place team with the 4 remaining fixtures to be played against teams. The club beat in the first round of the competition. The probability, based on 19/20 season's results, is that London Helvecia had a very good chance of winning the league in spite of the lack of recognition by the league and it's social media channels all season.
We understand these are very difficult and unprecedented times and are 100% behind the measures being taken by the UK government to overcome this hard period we are all facing and the uncertainty of when things will go back to normal.  We feel the FA National Futsal Series committee could have waited a while longer before making its decision and if possible, try to complete games at a later date. If it will not be possible to play the remaining four fixtures, due to the % of games played so far, the current leaders should be awarded the championship crowned the FA National Futsal Series 19/20 champions. Some important questions remain: Who will represent England in the UEFA Futsal Champions League? When will the FA National Futsal Series reimburse the investment the Club made this season if England does not have a Champions League representative(around £50k )? A wasted year, thousands of pounds spent. The Club has investors, sponsors and very committed people, on/off the court, to ensure we stay where the club has always been – at the top. 12 Leagues Played (never finished below top 4), winning 7 England titles + 6 FA Futsal Cups.
Some teams might take futsal in England as a pastime, London Helvecia take futsal very seriously and want answers now!"
If you like the information provided, you can read more articles about domestic futsal by going to the top navigation bar or click here
If you like this article and would like to keep updated on Futsal news, developments, etc then please submit your email below in the Subscribe to Futsal Focus option.
Follow Futsal Focus by clicking on Facebook, Twitter or Instagram or on the social media buttons on the website.