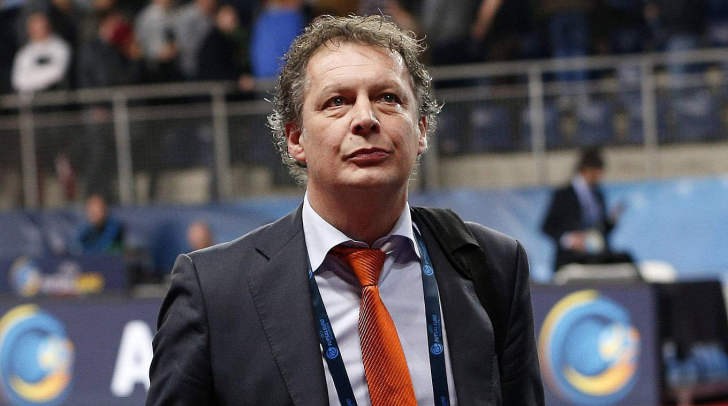 Estimated reading time:1 minute, 55 seconds
Marcel Loosveld from the Netherlands is the new coach of the German national Futsal team. The 54-year-old contract with the German Football Association (DFB) runs until December 2019 and will prepare the DFB squad for the qualifying tournaments for the European Championship and World Cup 2020.
Loosveld succeeds Paul Schomann and has already accompanied the players in Duisburg and the Euro Championship qualifying matches in Latvia to get an impression of the team. "I am looking forward to the exciting task of the DFB and the team has great potential, I will be looking for a dialogue with the club players, and in the summer I will gather the players to introduce my ideas and plans", Loosveld says and the have as many games as possible.
Daniel Gerlach and Wendelin Kemper remain Loosveld assistants. Paul Schomann takes his leaves his role but achieve a lot in his role, "It makes me proud that I was able to assist with the founding and beginnings of the futsal national team, the players can be proud of their developments and successes so far as well," says Schomann, who thanked the team and the staff for their trusting cooperation. "The foundations are placed. Now is the time to go into well-earned retirement and pass the responsibility on. I wish my successor success for the future. "
Marcel Loosveld was born on 4 January 1963 in Maastricht. He played for the Netherlands in the first Futsal World Cup in 1989, scoring five goals and finished second with his team after their final defeat against Brazil.
After his active career, he began his coaching career at the Tilburg Futsal Club, then managed the U 21s in the Netherlands, where he took part in the European Championship in St. Petersburg in 2008. In 2009, he took over the futsal national team of his home country, which he led to the 2014 European Championship finals and held this role until June 2016.
If you like the information provided, you can read more articles about international futsal by going to the top navigation bar or click here
If you like this article and would like to keep updated on Futsal news, developments, etc then please submit your email below in the Subscribe to Futsal Focus option.
Follow Futsal Focus by clicking on Facebook, Twitter or Instagram or on the social media buttons on the website.