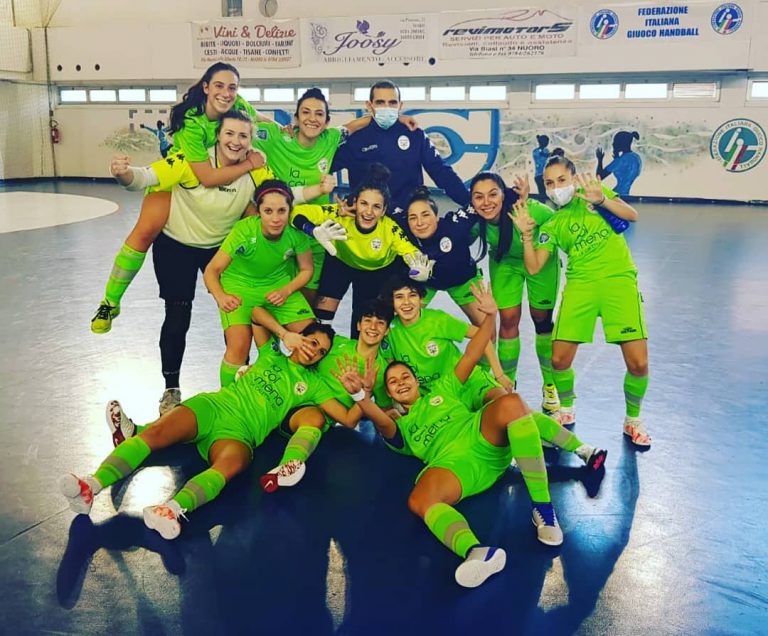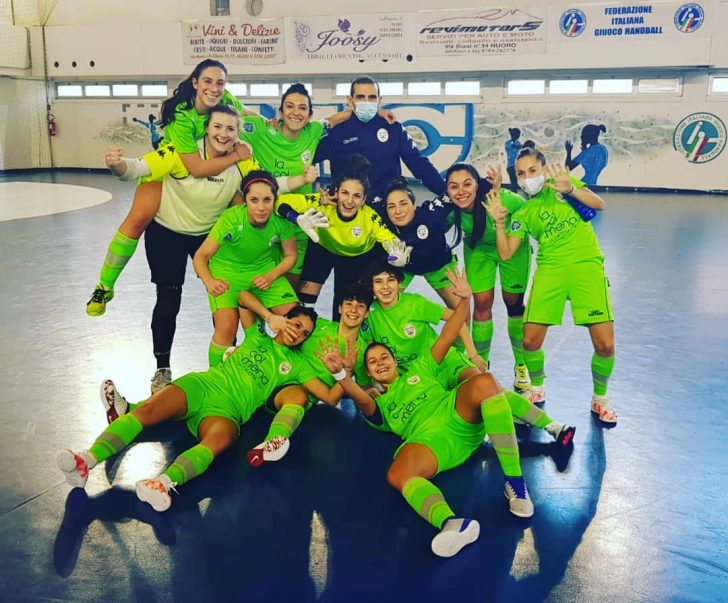 Estimated reading time:9 minutes, 35 seconds
Within the women's game, Alice Evans is currently the pioneer from Great Britain which is an incredible achievement. In the U.K, she developed a career in Football playing for Cardiff City, Yeovil and Bristol City. She has 15 appearances for Wales at youth level and 9 appearances for the Senior team.
At the same time, Alice always played Futsal which she started playing at 16 and it was always her special love. She first moved to Italy in 2015 when she was invited for a trial with a professional Serie A Futsal side Sinnai in Sardinia after they approached her coach Luciana Silva. She impressed enough to be offered a contract so became the first and currently only professional Female British Futsal player. However, this was during her studies, and after one season she returned to the University of Bath to complete her degree.
After graduating, Alice worked for the Fire Service and was involved in rugby whilst playing futsal on the side more as a hobby than a possible future career choice. However, the experience of playing at the highest level of Italian futsal continued to enter her thoughts, and again the call came from Italy to return. This time to a club in the Serie A2 Division Group C called Santu Predu. The club's coach Omar Azara had known Alice's quality from her previous time in Italy and offered her the opportunity to return.
We had the opportunity to speak with Alice recently about her experience and this is what she had to say:
I am so pleased to be back, especially in Sardinia, its such an idyllic island and the people here make you feel like you are a part of their family. Initially, it was a shock to be offered another contract, I was a bit apprehensive about coming back and leaving my work, family, friends and partner behind, but in my heart, I knew that It was what I wanted to do.
The first time I came, the cultural differences, language barrier, and the fact that most of my teammates where older and working full time made it hard to settle as I was alone a lot. However, I was only 21 then and now I am 26, this time I know exactly what I want, and I am feeling incredibly lucky to have this opportunity again to prove myself in Italy.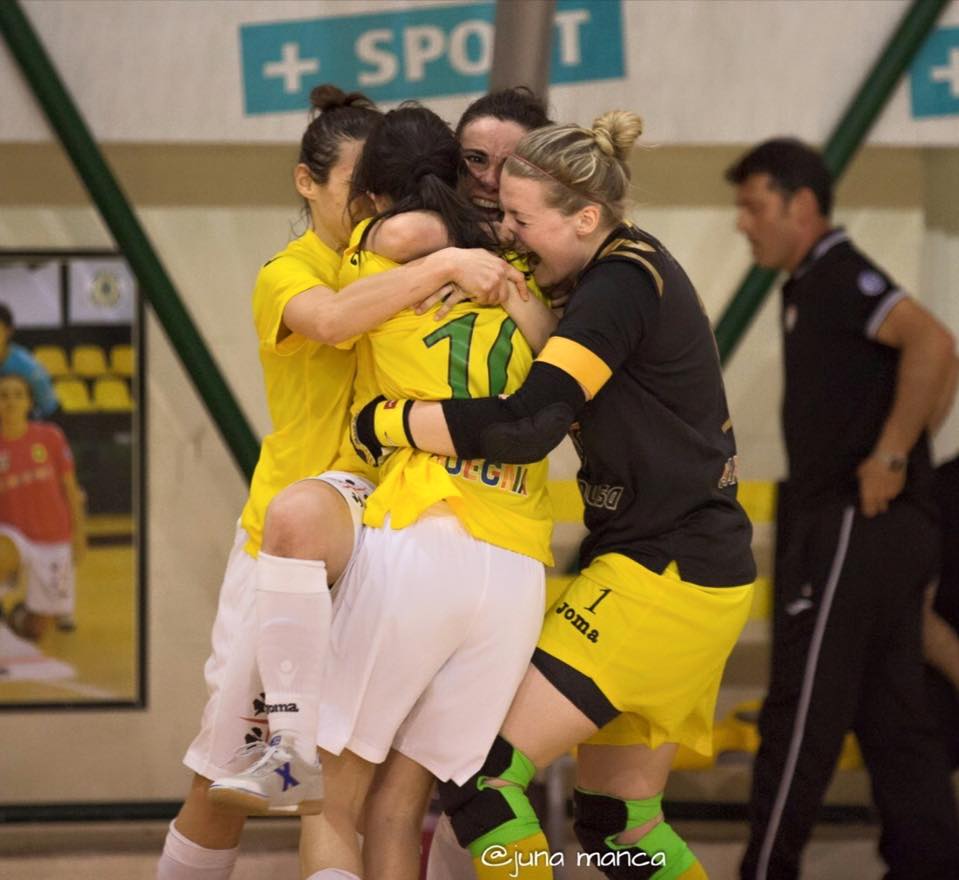 I had a fantastic time playing at the highest level with Sinnai, it was a shock to the system in comparison to playing in the U.K as I never really realised how much better the standard could get. My teammates included Vanessa Pereira who had won the World's best player three times, it felt great learning how to stop some of her shots in training. Also, Milena Gasparini and my captain Waleska Guaime who were both incredibly supportive and their experience helped improve my understanding of the game. Sinnai will always be in my heart, they believed in me enough to offer me my first ever contract and make my dream come true, I will always be thankful to everyone involved in the club for that experience.
My aim this season is to get back to the standard and fitness that I know I am capable of; I then hope this will secure me a contract for next season. My teammates are mostly younger than I am, so they are always visiting my house which is great as its helped me settle better. I am making more of an effort to understand Italian so I can understand my teammates and coaches. Plus, the club has just been promoted for the first time to this level so we are all trying to find our feet and that makes this experience together really enjoyable and exciting to see where we can get to in our first season. So far it is going well, we are middle of the table with a few games in hand and we recently defeated a club 9-1 who hadn't been defeated all season until they came up against us so hopefully, we continue to raise our game and keep the consistency. This club has a brilliant group of players, we have our leader Adele Podda who is such a solid defender, I wouldn't want to be coming up against her! Isabella Carta who has scored 9 goals in 5 games, she is one to watch out for. Youth international Martina Murru who is rapid and very skilfulI, I could honestly say something amazing about every player. I am really excited for what this young talented team can achieve, with a bit of experience in this league and some belief I reckon we can go far, I know we are definitely a tough team to come up against. I really have to thank my coach Omar and President Andrea and Sabina who have given me an opportunity again to pursue my dream and the girls for welcoming me with such open arms.
It has been great, being able to fully focus on one sport, I am enjoying the specific goalkeeper training, you don't get enough of this in the U.K. I have been focusing on improving certain movement, body shapes, and game tactics that came more naturally to me previously. It has been a while since I played at this level, but I can already start to feel the muscle memory is there and I am getting back to my old self which is great.
I first started playing ten years ago when I got offered a place with Cardiff City to study and play futsal everyday, this was a fantastic experience and some of the best years of my life were spent there learning this wonderful sport. I have played futsal for clubs all over the U.K since then for Hartpury, Bath, Wrexham and recently Cheshire and been lucky to have learnt a lot from some great coaches within the British game like Richie Jones, Sergio Galan and my favourite Luciana Silva who took my futsal knowledge to the next level and still to this day is the person I will call upon for any help. I can't get enough of this experience, and I am trying my utmost to digest everything I learn and store it for on the court and later in life when I eventually return home. I am thinking of doing my coaching badges, as I believe this would really help to improve my own game but help me to put what I have learned more into context and when I become a coach, I can transfer my knowledge on to other young players.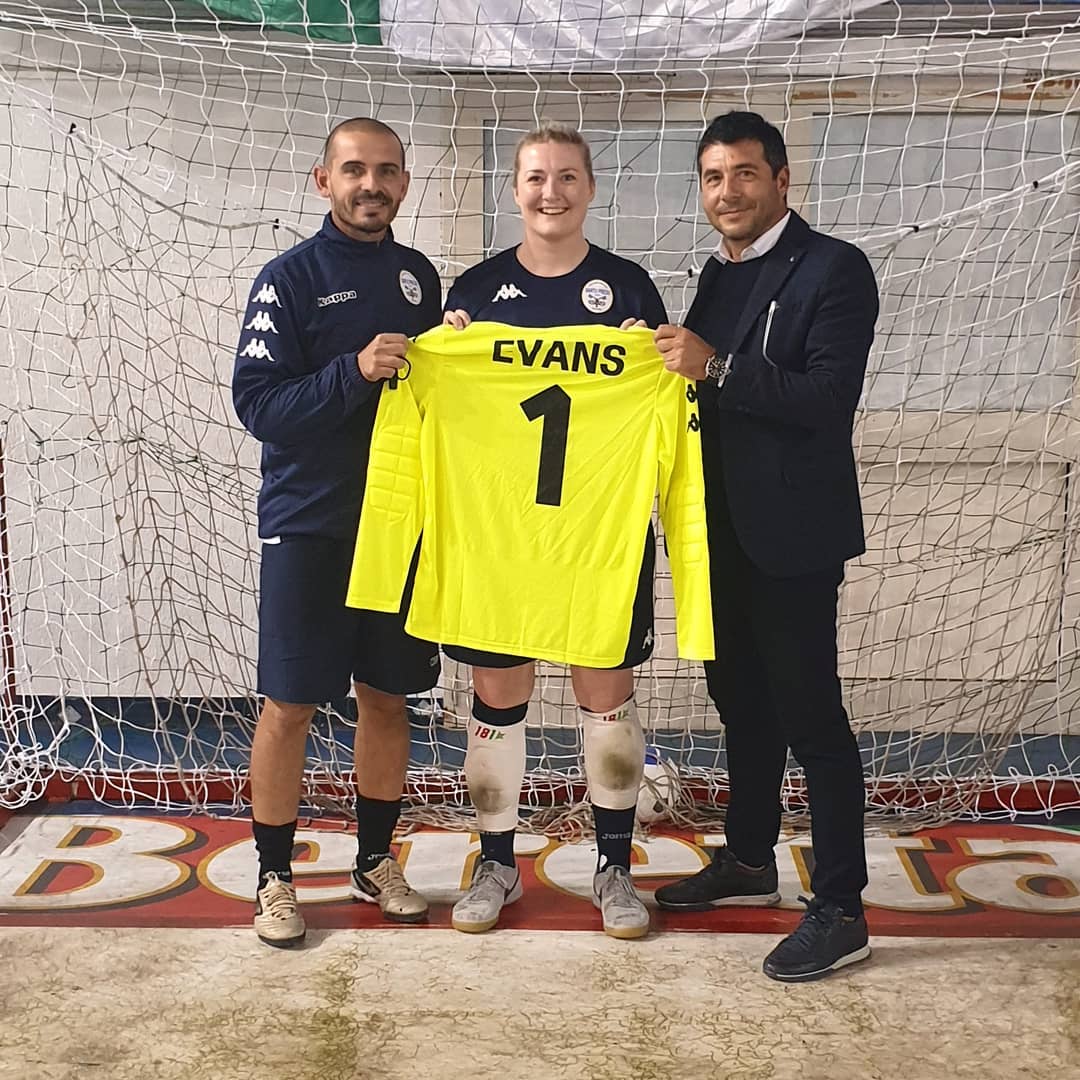 Living in Italy and playing for a professional club gives you the opportunity to travel the country and though the experience is different this time due to COVID-19, what I do enjoy is meeting the other foreigners playing in the league as well. It reenforces that I am not alone in this experience and that I can get through this and make a success of it. I really want to be an example if possible, to other girls/ women back home that they can become a pro player in futsal. People talk about risk and coming here is a risk and being away from everyone is hard but at the same time this is my dream and with all dreams there is a risk but I couldn't imagine doing anything else right now.
I think to the women who pioneered the game in football, they constantly faced difficult times and hard roads but there are so many wonderful stories out there like Rose Reilly. She came to Italy to be a professional football player she was so good she was invited to play for Italy and won the World Cup. I am not saying I am going to follow in those magnificent footsteps but should Wales or England ever have a national team, I hope any females looks at my story and thinks I would like to test myself abroad, and I want them to know that they can, if I can, they can. Never give up on your dreams and always fight for what you want, there are opportunities out there for you and one day all that work will pay off and you'll be pinching yourself thinking how lucky you are, it really is so worth it.
I am not the only British player here in Italy, in the men's game Liam Palfreeman is also proving himself in Italian Futsal in the Serie B Division Group D. He currently is his club's top goal scorer at C.U.S Ancona who sit top of their group. Seeing Liam fight on for his dream and being a pioneer of the sport as well, also helps to keep me motivated, that the both of us are out here representing home and doing the best we can. Hopefully soon, we will both be playing in the Serie A divisions.
Looking ahead, my hopes for home are that the Wales FA launch a national team for the women, this has been spoken about for a long time, but now it should be put into action. There are some seriously talented girls playing futsal in the UK, I feel its such a shame that none of us have a national team to look up too and push towards. It would bring the women's game to the next level and provide players with great opportunities and recognition.
I hope the Welsh FA doesn't follow the English FA's backward thinking and remove their support for futsal. We need to be different; we need to see that the rest of the world is embracing futsal, we need to be in the thick of it, advance forward with everyone else and not get left behind. The only result will be a huge gulf in development and experience, and a long road to catch up with everyone else. I really hope that in my time there will be a national futsal team that I can be a part of it, there really isn't any better feeling than representing your country, to achieve that in futsal, a sport so close to my heart would mean more to me than anything I have ever done.
You can follow Alice on Facebook, and Instagram  and if you understand Welsh Gaelic you can listen to an interview she did recently with the BBC
You can read more articles about domestic futsal by going to the top navigation bar or click here
If you like this article and would like to keep updated on Futsal news, developments, etc then you can now follow Futsal Focus via Google News by following our page which will send you an alert as soon as we publish an article so please click here and follow us on Google.
You can also keep updated on Futsal news, developments, etc then please submit your email below in the Subscribe to Futsal Focus option.
Follow Futsal Focus by clicking on Facebook, Twitter, or Instagram or on the social media buttons on the website.