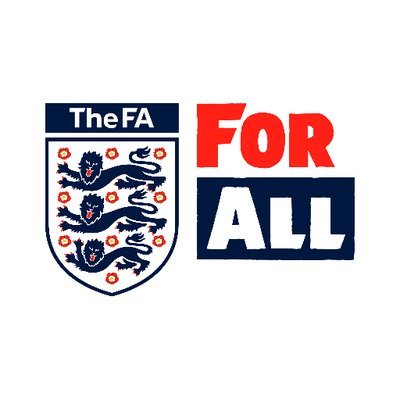 Estimated reading time:16 minutes, 30 seconds
Before you read this article, it is important to note that the English Football Association as of yet, has not issued any statement to suggest that they are pulling their funding and support for futsal development in England. However, the concern is that the FA will pull their support and will use COVID 19 as their reasoning for such a decision. Rumours are spreading that this announcement will come out soon which has led to Al Tindall, founder and first-team coach of Carlisle Futsal Club, releasing a statement via the club's website and across their social media channels that has ignited a discussion and concern for the future of futsal in England.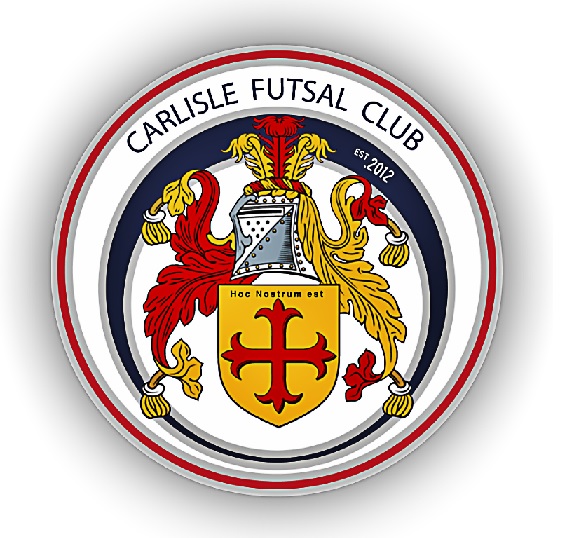 Some of you may read Al's letter and not agree with it and some of you will agree, but for us, it was not about agreeing with it or not. Normally, Futsal Focus doesn't publish content like you are about to read, we try to stay out of the politics of sport but we have published this because of the emotion, frustration and pain you can feel from his words in the letter, and due to the public reaction to his letter which we will show examples of in this article.
Whether you feel the same as Al within English futsal or not, some of you may read this and be angry, sad or even happy that he has spoken up… but what is very clear to Futsal Focus is that a discussion has to happen within the sport in England, and the same could be said in Scotland, Wales, Northern Ireland, the Republic of Ireland among other nations across Europe and around the world. Voices have to be heard and respected. Futsal at this time, in many countries, is developed mainly by volunteers. Many give up their spare time away from their families to see our sport develop so that others can develop from it, enjoy it and potentially make a career out of it. The sacrifices made by these people have to be respected by FIFA, its federations and its associations. Many associations still don't see futsal in the same light as football, therefore, do not invest or support the sport's development to the scale it deserves or recognize its positive impact even on football. The thoughts in this letter are not Futsal Focus thoughts, they are not our opinions, they are Al's and of those who reacted to his letter. But, we wanted to give Futsal Focus followers the opportunity to read it and the opportunity to discuss it, whether you are from England or anywhere else:
Dear Football Association,
Founding a new sports Club is never an easy task. Founding a new sports Club, in a sport nobody has ever heard of, is much harder than you can imagine.
Since the formation of our Club (Carlisle Futsal Club) in 2007 we have been on an incredible journey. One which I am personally really proud of but I am not content with how far we have come. In fact, it still feels like we are at the very beginning of the journey with so much more that we want to achieve. We have huge ambitions which include winning the Men's and Women's National Futsal Series and competing in the UEFA Futsal Champions League. These ambitions are shared by the fans at our sellout home games, the players in our first team and the 200 youth players in our academy programme that we are proud to say now covers the whole of Cumbria. We have had some incredible achievements since our formation including creating winning teams, equipping venues with goals and futsal markings, building a brand and social media following and generally being the driving force behind futsal in Carlisle and the surrounding areas. All of this though has been done against a backdrop of little or no support from those supposed to be governing futsal here in England.
Of course, we are still a long way from achieving our main objectives of winning national titles but we are working to a plan. We created our latest plan off the back of the publication of the FA National Futsal Strategy 2018-2024. In 2018 when it was first published we were cautious of following the FAs new blueprint for Futsal growth. We had followed the FAs blueprint previously and got burnt. In 2012 the FA boasted of impressive plans to televise Futsal by the 2016-17 season and we went through a period of rapid growth to ready the Club so it could compete at the highest level. We had achieved this only for the FA to pull the plug on the sport in 2015, sacking all of their Futsal staff and leaving the sport in limbo for several years. There was silence. Just silence. No official communication. Just a verbal comms from the County FA that they would no longer have Futsal KPIs and whilst they wouldn't be against what we are doing, they wouldn't be actively supporting it either. But in 2018 it felt different. We believed in Mike Skubala (England Futsal Team Head Coach & elite performance manager) and Graeme Dell (FIFA Futsal Coaching Instructor and FA futsal rep on Council) and could see that they were fighting for Futsal trying to get it a foothold in the Football establishment with their futsal knowledge and wider respect across the game. In any event, what would the alternative be? Without the FA futsal would need to grow organically in England. It would need to be driven by those in the community, yet fighting against the engrained Football culture here in England it'll take 50 years or more for it to become mainstream going down this route. We need the FA and anyone that thinks otherwise is kidding themselves.
So we have experience of the FA doing u-turns on their plans for Futsal but this appears a recurring misguided process. In 2015 it had a huge impact on our Club. We lost sponsors. We lost access to grant funding. We lost volunteers. We lost players. We cancelled the 4 Men's and women's leagues we were running. We folded our adult teams. We shrank our academy programme as a result. We tore up our growth plans. We had to find a new way for Carlisle Futsal Club to function. None of this was easy. A small group of us had been driving the Club through its rapid growth and had committed hours and hours of volunteer time sacrificing hours with our young families in a bid to raise the profile of the sport and grow our Club. We did this through a love of the sport. We did it because there was a huge demand and we had a vision for what we might achieve if we got things right. Imagine the pride. We love a challenge but it really shouldn't be made more difficult by those charged with the responsibility to govern and support the growth of the game.
In 2020 we find ourselves in unprecedented times. Whilst all Futsal activity has understandably been put on hold its been a time for reflection for most Clubs and at Carlisle Futsal Club we have been busy refining our plans for the future. But whilst we are busy, analysing the FA Futsal Strategy to ensure we are aligning our growth objectives with what the FA want, the administrators at the FA are once again plotting the game's downfall yet with no evident engagement across futsal themselves. The FA are doing another u-turn on futsal but across the community, none of us has ever seen Mark Bullingham, Greg Clarke, Sue Campbell or Les Reed inside a futsal venue. As in 2015, you won't have heard about the u-turn yet. There has been no consultation with Club leaders, the people who are out there doing the hard work on the ground on behalf of the FA. Not even a second thought for those involved in the game who rely on it for their livelihood. No thought about the players competing Internationally and their ambitions. No thought was given to shattering the dreams of kids who are playing in Futsal academies nationwide who want to go on and represent their country in the sport that they love. No thought for the girls who want to play futsal with an aspiration to play futsal for England, not football. No thought for the volunteers who spend hours and hours and hours of their time working hard to help the FA achieve its Futsal strategy. No thought for the self-funding coaches who have literally spent thousands of hours and pounds of their own hard-earned cash learning a new game format. No thought. No respect. No communication yet The FA is supposedly For ALL.
This time the consequences of pulling the plug on Futsal will be ten times worse than 2015. It will affect hundreds, thousands of more people than before such has been the growth and engagement. The FA Futsal strategy is working. There has been great progress made over the last couple of years. We have felt it in our community. We were consulted on facility issues through the County FA and included in the recently published local plan as a priority project. This would never have happened before 2018. As a result, we are now working to establish our own training facility. We have found the football community more open and receptive to what we do. Seeing us more as partners than as competition. These are huge achievements given where we were in 2007 but seems missed on what is new administrators with little understanding of the small-sided market, futsal specifically. When we first formed, comments like 'our players would rather play real football' were commonplace. This type of ignorance has evaporated quickly in recent years, instead, our tournaments fill up within 24 hours of advertising and we have a waiting list twice as long as our member's list and much of this is because futsal offers a pathway to success and engagement for the player on the street to aspire to be the best they can be by playing for England.
So why are the FA pulling the plug on Futsal when things are going so well? The honest answer is I don't know because there has been no official communication but there are plenty of rumours. A lot of it is politics. Ultimately at the very highest level in the FA futsal is not supported. Their priority right now is clearly women's football and everything else appears sacrificial to this objective. Whilst I'm not even sure its possible to discriminate against a sport, that is what's happening here – yet The FA purports to be For All – or is that For All except futsal ?. Futsal is being sacrificed so that the FA can concentrate on its desire to win a women's football trophy. There are incredible rumours circulating regarding what has been going on with regards Futsal suffering so that women's football can prosper and these claims need independently investigating urgently.
Whilst the FA are open about their lack of diversity at board level and their ambition to fix this there is also a distinct lack of representation in relation to the sports they govern and that diversity must extend to the communities it is supposed to govern and support. Apparently Bob Cotter is the Futsal representative on the FA Board. A man nobody in the Futsal community knows anything about, let alone see's. He certainly has not been elected to represent us. Whoever is in this position needs to have influence and be able to control the likes of those running the National Futsal League who have spent this year working against the Futsal community and those executives that do exist in the FA and the NFS. Over the last 12 months, those running the National Futsal League have issued legal writs against the FA over their handling of the National League restructure of 2017. We believe that their intentions have been genuine in that they have sought transparency, consultation and better communication from the FA in relation to Futsal but their methods and direction of attack have lacked strategy, wider support and legitimacy and have been completely misguided. Ironically they have issued these writs without transparency, consultation or communication with their own league members, the very things they accuse the FA of! They have created the image of a fractured and disruptive Futsal community that enjoys trouble making and have only served to provide those opposed to Futsal at the FA with the bullets to kill Futsal off for the second time in 5 years. To make matters worse they were warned against this by several of us but chose to proceed anyway which makes their actions unforgivable and inexcusable to the community.
(The point concerning the National Futsal League has been challenged by their secretary Mark Crane – see below)
Al – you really should check your facts first.

The NFL has not "issued legal writs" against the FA and Bob Cotter is chair of the National Game Board and not its "Futsal representative".

We all share your concerns, but getting basic stuff like this wrong doesn't help futsal.

— Mark Crane (@Mark_Crane) September 22, 2020
As the founder of Carlisle Futsal Club, I have kept my opinions on the FA and their governance of the game to myself over the years. I have never been satisfied but I've always been concerned that any criticism of the FA might result in Carlisle Futsal Club being blacklisted. Will it affect the chances of our players progressing into the National teams? Will it affect the success of any funding applications we submit? Its never been a risk worth taking as ultimately we do need the power of the FA and we are not in the business of making enemies of those we want to work with. I have to be careful what I say but with the game on the brink of the abyss once again it is time to speak out to protect the hopes and dreams of the hundreds of members and fans of Carlisle Futsal Club. We can't keep going through this cycle but the community needs to speak up, demonstrate its unity, not seek to gain an advantage but show the FA yet again it is making a catastrophic mistake from which the game may never recover for the third time.
So I ask the Football Association, Mark Bullingham as its CEO, please give futsal an equal chance. Provide it with the funding it deserves and back the FA Futsal Strategy. The futsal community has waited long enough. All we ask for is equality and for you to commit to your verbalising that the FA really is "For All" and not just when it suits.
Yours faithfully
Al Tindall.
Founder – Carlisle Futsal Club
Since Al tweeted his letter, many have retweeted his thoughts, commented and posted their own thoughts separately:
I hope this isn't true. Down here at U12 grassroots my team are desperate for more Futsal. More so than 9-a-side format. Futsal = better technically.

— Richard Bartley (@RBRbBartley) September 21, 2020
Shambles?? https://t.co/O1F2b7swuK

— Ben Lazarus (@ben_lazarus96) September 22, 2020
Good letter but maybe a bit too early? It was only a few days ago they submitted for the return to @DCMS https://t.co/JyJCP09MLd

— Futsal Great Britain Association (@GBFAssociation) September 22, 2020
This really really doesn't sound good for #Futsal in England ?. The league had just kicked up a notch as well ? https://t.co/8LUev2uBCW

— Chris Bright (@chrisbrighty1) September 22, 2020
??? Angry, depressed, deflated, demotivated, hurt https://t.co/qhvUCnkHzp

— John A Tapia Owens (@jatowens) September 22, 2020
Now is the time to intervene before the FA ruin our hardwork. Many of us have been part of this journey for over a decade. It can't end now.@BBCSport @SkyNews @FA @SoccerAM @UEFAFutsal https://t.co/u1I2gT20Dq

— The Futsal Shop (@TheFutsalShop) September 22, 2020
This time last year kids dreams were becoming a reality a generation growing with Futsal @FA @EnglandFutsal the pathway needs to continue #FAFutsal https://t.co/DwRtQbwwdP pic.twitter.com/rGsxNSjiga

— Natalie (@NatalieBFC38) September 22, 2020
Worrying news that the @fa may pull out from Futsal ..
A disaster if the @FA give up on the game when the going gets tough. I'm sure as a collective we can salvage the game we love #Futsal https://t.co/QBTcBoHUdZ

— Sala Futsal Club (@salafutsalclub) September 22, 2020
Let's hope the rumours are false.
Its taken a long time to build.
If the @FA let us down it will be a travesty ? https://t.co/KZylxdfbGB

— Neil Lucas 内尔 卢卡斯 (@salasocceruk) September 22, 2020
Insane this, constantly taking a step forward and 3 back. Why can't we see that futsal is the way forward. Proven in countries all over the world. English futsal was just on the rise, national team doing well plenty of kids playing the game.
Huge kick in the teeth for the future https://t.co/fZbbEzJVFh

— Daz Gaffney (@daz910) September 22, 2020
What next for futsal in England? No national team, no pathway and clubs will bear the brunt of this.

Feel for the clubs, players, coaches. ? Must read statement by @tindalla @CarlisleFutsal.@FA @England @GarethSouthgate @graeme_dell @UEFAFutsal @TheFutsalIndy @Futsal_Focus https://t.co/XDrTWhxUks

— Damon Shaw – Futsal Coach (@Damon_Shaw) September 22, 2020
Simply can't stop the funding for a fantastic sport that can benefit the masses. Futsal is a great sport and i thoroughly enjoyed my time playing. Look at the bigger picture and give young boys and girls another avenue within the football/Futsal world @fa https://t.co/A93EMSJIoT

— Bateson (@carlosbateson86) September 21, 2020
Come on @FA things are hard enough at the moment. Please reconsider this. Our team had the greatest day of their lives last year in the @FAFutsalCup final. Don't deny anyone else this opportunity #futsal https://t.co/UxihkO7ThH

— Tranmere Rovers 12's Elite 20/21 (@tranmere_s) September 21, 2020
Simply Brilliant!
You've encapsulated the thoughts of most (if not all) of the futsal community.
Well said Al, well said!
Bravo ??? https://t.co/XtmwVABB47

— Mic Parish (@RealMicParish) September 21, 2020
Heads fallen off and in the Mersey after reading this… https://t.co/o9Mx6UACPs

— JR (@JRyancoach) September 21, 2020
@Sanchooo10 @HKane @MarcusRashford since you gents are advertising Futsal for @Pokemon @PokemonNewsUK with the @FA would you mind retweeting? Thousands of kids about to have opportunities ripped away from them as the FA scrap Futsal. No consultation. No assessment. Not fair! pic.twitter.com/OXCUhldBEE

— Carlisle Futsal Club (@CarlisleFutsal) September 22, 2020
And, there are many, many more tweets and concerns expressed across Twitter!
Even if these are just rumours, based on long term anxiety felt by many due to the rollercoaster the sport has been through, and amplified due to the current pandemic, it doesn't matter, what matters is that many in the English futsal community don't feel that they have a voice or influence or that the FA is transparent with them or communicates openly with them.  Whatever the next step is for English Futsal, it is clear that the futsal community needs each other more now than ever before.
If you would like to read more about Carlisle Futsal Club, you can visit their club website here
You can read more articles about domestic futsal by going to the top navigation bar or click here
If you like this article and would like to keep updated on Futsal news, developments, etc then you can now follow Futsal Focus via Google News by following our page which will send you an alert as soon as we publish an article so please click here and follow us on Google.
You can also keep updated on Futsal news, developments, etc then please submit your email below in the Subscribe to Futsal Focus option.
Follow Futsal Focus by clicking on Facebook, Twitter, or Instagram or on the social media buttons on the website.