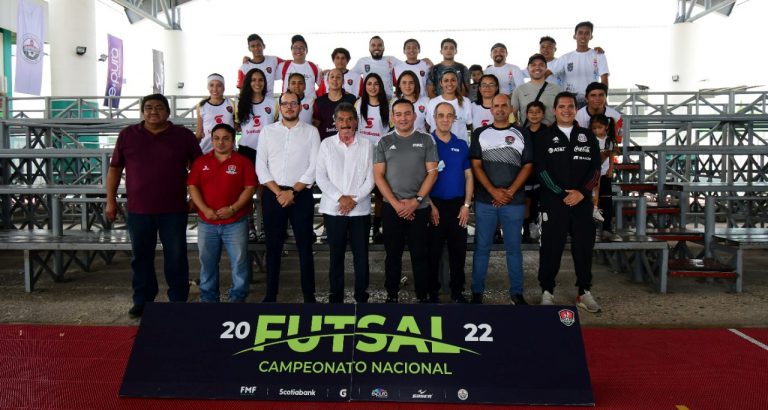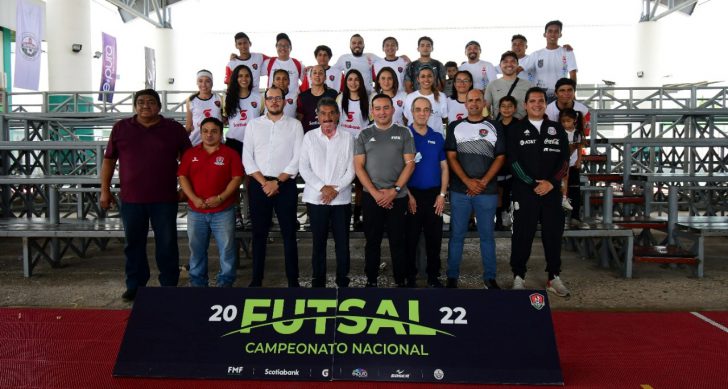 Estimated reading time:9 minutes, 18 seconds
Many in the global futsal community have had a common question; how is it possible that a country like Mexico has not developed futsal? The participation of the Mexican National Futsal team in the 2012 FIFA Futsal World Cup in Thailand seemed to be the beginning of the end of this question, but it was nothing more than a mirage. The Mexican players, who were mostly players from the beach soccer team were eliminated after finishing last in Group D (along with Italy, Argentina, and Australia). Later, in the next two CONCACAF championships, they also failed to advance from the group stages, making it clear that futsal in Mexico needed a change. And this change seems to have come in 2022. Last May, the first National Futsal Championship in Mexico was held in Campeche, which was a big step, and a clear message from the FMF (Mexican Football Federation) that they are now serious about their ambitions to develop futsal through the Amateur Sector.
Futsal Focus wanted to know more about the current situation of Mexican futsal, and its development plans. For this to happen, we reached out to the FMF and spoke with Edgar Andrade (EA), the General Manager of the Amateur Sector, and José Antonio Huizar (AH), the President of the Amateur Sector (Antonio Huizar is the fourth from the left and Edgar Andrade the second from the right in the main picture).
FF: How is it possible that in a country like Mexico, futsal isn't more developed?
EA: The situation which exists in our country is very complex. There is futsal, we have verified it, but our geographical situation made it very difficult to identify where it is being played. The Mexican Football Federation through the Amateur Sector had the same question you raised, and we want to discover where our futsal players are. The trigger was the fact that we didn't qualify for the World Cup in 2016 and 2021. In Mexico, there are other popular small-sided formats, and some governments took on the task of making multipurpose courts and one of the tasks of the Amateur Sector is to go to those places to see what they play, and for us to introduce the rules of futsal, step by step, so that we can institutionalize this discipline, replacing futsal with what they play. By doing so, this will increase our participation pool significantly and a lot of these players are more suited to the small spaces. This will provide us with a sizable number to encourage into teams which could participate in our national championships and the local leagues we develop. Along with an increased number to observe, develop further, and recruit into our national team.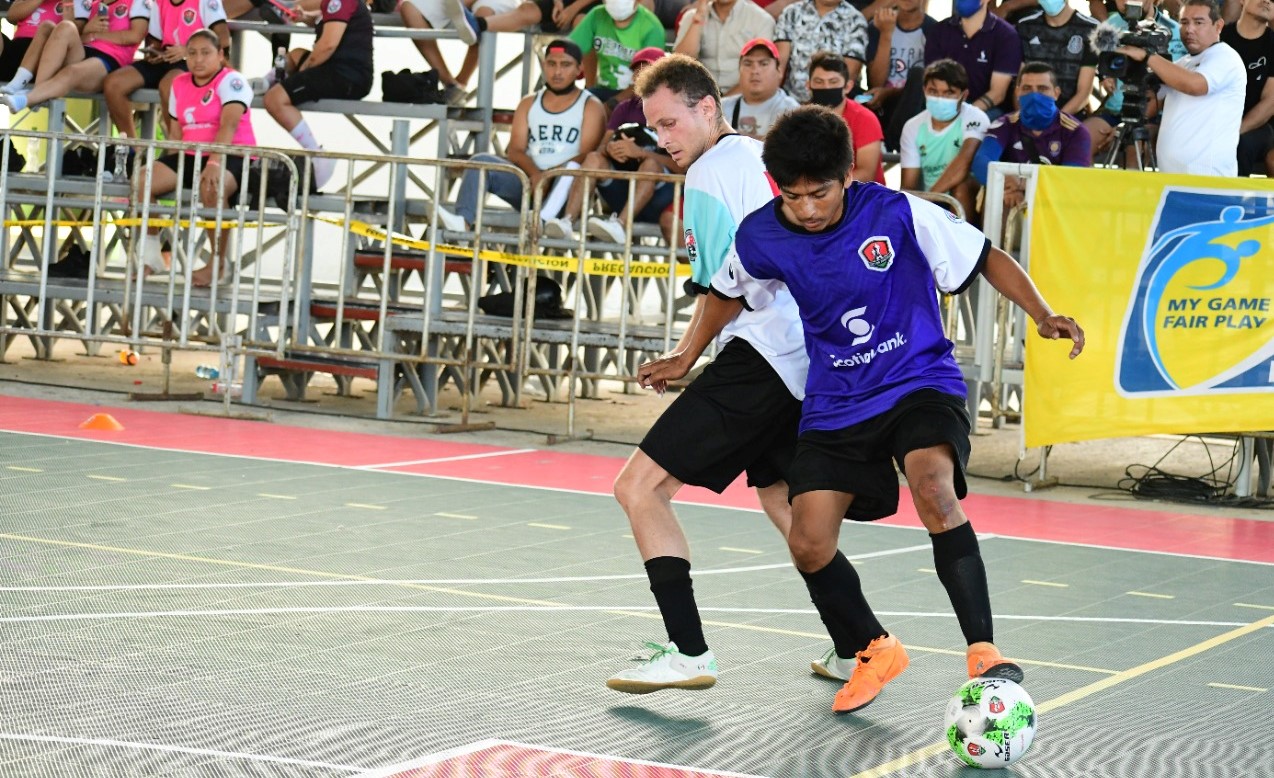 FF: Is futsal a popular sport at a recreational level like in schools and universities?
EA: 5 a-side is very popular, but futsal awareness has to grow across the country. There are courts in Colleges and Universities which will help us to increase awareness and participation. We will seek a rapprochement with the respective organizations that are carrying out competitions similar to futsal. We will invite them to join the League and, in that period, we will be holding induction meetings to the rules of the game and their respective adaptations in amateur soccer.
AH: There are also many states where private initiatives drive 5 a-side, we are trying to attract them also to the Amateur Sector.
FF: The Youth Olympics in 2018 had a futsal competition, and in 2026 Senegal will also include the sport. Being an amateur competition, do you plan to compete for a place in this competition?
EA: We have not currently considered it; however, we will inquire and do our best to attend.
FF: Is there data on how many people play futsal in Mexico?
EA: Yes, we did a census as part of a strategy with FIFA and the result showed that in all the States of the country there is futsal. There are 32 states and all 32 compete. Some of the states where this sport is practiced the most are Baja California, Chihuahua, Sinaloa, Mexico City, Morelos, Veracruz, Puebla, Campeche, and Quintana Roo. Regarding the number of people who play futsal, we have identified around 8,000 players, both men and women. These people compete in leagues that are not yet attached to the Mexican Soccer Federation and the Amateur Sector, but we are working on changing this.
FF: In 2012, Mexico qualified for the Futsal World Cup in Thailand, but in the two subsequent CONCACAF championships they didn't get past the group stages. What happened after 2012 for the Mexican National Team to have this slump?
EA: This is an issue that involves us, although not directly. Back in 2010, Mexico won the 2010 CONCACAF Beach Soccer Championship and was runner up in our group in the 2011 FIFA Beach Soccer World Cup, practically the same players were the ones who played in the Futsal World Cup in Thailand. There was no separate structure in place for the sport of futsal. Due to the success of the beach soccer team at both competitions they were prioritized, and the development of a futsal section was not driven forward. Two years ago, it was decided that each national team (futsal and beach soccer) had its own coaching staff. And that is also where the Amateur Sector got more involved to give futsal the attention it deserves, organizing together with FIFA the training and mentoring needed thus developing the different sections for futsal and beach soccer.
FF: When the first Mexican National Futsal Championship was held in Campeche last May, what feelings did it leave you with?
AH: It was extraordinary, something we had never done before, and we had never experienced. It left us with a sense of pride and satisfaction. Everyone asked us afterwards if another Championship was going to be held in another State, and this made us very happy.
FF: Given this success, will there be a new National Futsal Championship in the country?
EA: Of course, nothing has been organized yet since we cannot repeat the tournament in the same season but starting with the new sports cycle between next August 2022 and July 2023, we will be celebrating a new Futsal Championship at a national level.
FF: This first National Championship was taken as a preliminary step to create a league at the national level. How is the league project at a national level advancing?
EA: It won't be a professional league, we need to build from the ground up. The first thing we are going to do is a national league, but at an amateur level and we are already working to create this league. We have already had two meetings where we have been able to establish the category of the league, which will be a U-20 competition with two reinforcements from an older age allowed in each team. In addition, in this second half of the year we will carry out a pilot project in Mexico City, and the State of Mexico to later present the project before the steering committee of the Amateur Sector and see how this first organization can be improved.
FF: What are the next goals for Mexican futsal?
EA: Priority is the league and to build a link with the national team. The vast majority of the players selected for the national team will come from within the Amateur Sector. They will be involved with affiliated teams and a part of a futsal league with the aim of increasing competitiveness and competitions in Mexico whilst improving the talent pool due to their commitment to the sport.
FF: Is there a strategic plan to achieve these goals?
EA: Yes, there is a strategic plan and we have developed it hand in hand with FIFA. FIFA is very interested in what we did in Campeche, it caught their attention. They are also very interested in being open to any possibility that might arise to support us to drive the link between the national league and the national team.
FF: Is there a budget to invest in Mexican futsal?
EA: This depends on affiliate fees, and what we do is reinvest everything that is captured through affiliations and registrations. Today, we don't have a budget derived from fees, but I have no doubt if a good project is presented, the steering committee for the next fiscal year will be able to approve certain resources for futsal.
AH: We are working with the 32 States and the presidents of their respective associations to, as Edgar says, to get more affiliations from people who play futsal. We hope that by next year we can have the 32 States in the Amateur Sector and playing futsal.
FF: Do you also have any plans regarding women's futsal?
EA: Yes, as a result of the Campeche Championship. At first in this tournament, the female branch was not considered, but once the proposal was launched, we received calls and they kept contacting us. We reached practically the same number of participants in both branches. From there, we decided that all the efforts we make will be for both branches, therefore there will be a women's league and a men's league.
FF: Is Mexico one of the candidates to host the next Futsal World Cup in 2024?
EA: We would like to be, but it doesn't depend on us. That depends on the president of the Mexican Football Federation. It is up to us in the Amateur Sector to generate interest for the president by showing him our work and raising that possibility, but for now this has not happened and 2024 is very soon. As I said before, we are cautious, and do not want to get carried away by the effervescence of the moment. The day we are well established, I have no doubt Mexico will organize a Futsal World Cup".
Futsal Focus wants to thank both Edgar Andrade and José Antonio Huizar for this interview showing the promising future of Mexican futsal.
Author of the interview
My name is Alejandro Méndez and I was born in Cartagena. I discovered futsal in 2017 and it fascinated me. Since then, I immersed myself in this amazing and beautiful sport. I support Jimbee Cartagena, and I write and talk about futsal in Efesista.es, and Futsal Focus.
Futsal Focus
You can read more articles about global futsal by going to the top navigation bar or click here
If you like this article and would like to keep updated on Futsal news, developments, etc then you can now follow Futsal Focus via Google News by following our page which will send you an alert as soon as we publish an article so please click here and follow us on Google.
You can also keep updated on Futsal news, developments, etc then please submit your email below in the Subscribe to Futsal Focus option.
Follow Futsal Focus by clicking on Facebook, Twitter, or Instagram or on the social media buttons on the website.