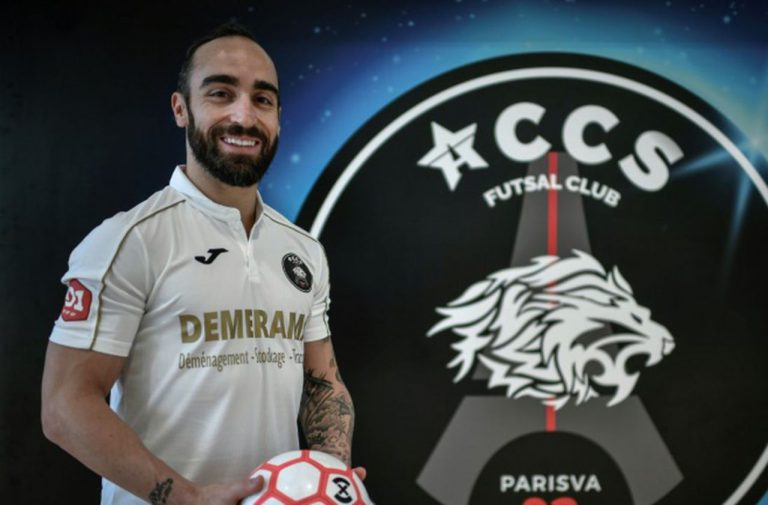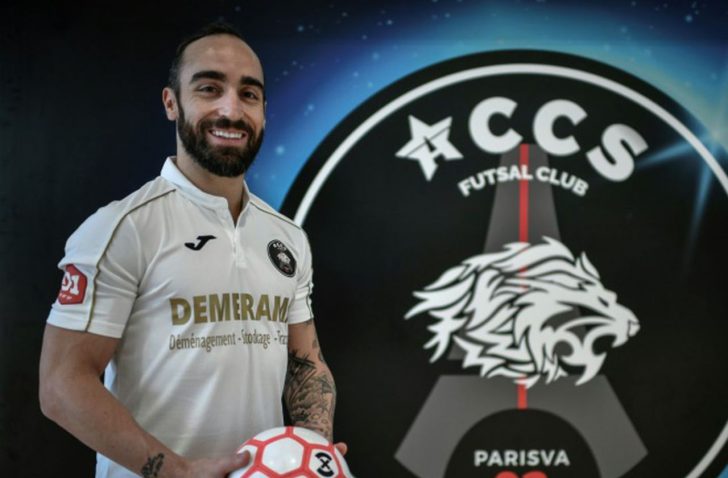 Estimated reading time:6 minutes, 35 seconds
Futsal Focus has been contacted by more than a few followers confused whether Ricardinho has retired from international futsal or futsal in general. Why there has been some confusion, we are not sure, potentially poor Google translations. However, Ricardinho has decided to call an end to his international career, not his club futsal. He will continue to play for ACCS Futsal Club in France, who are currently competing in the country's second division but are representing their country in the UEFA Futsal Champions League. ACCS progressed from the main round to the elite round in second place to the current champions, Sporting Clube de Portugal. ACCS  lost their opening group match to Sporting 4-3 and defeated last year's quarter-finalist, and the first club from Slovenia to reach the final tournament (2020-21), FK Dobovec, 4-5. In their final group match, ACCS secured second place by winning 6-0 against FC Atyrau from Kazakhstan. In the elite round, the French club were drawn in Group A and at this stage in the competition only the clubs who top each group will progress to the final tournament in April/ May (TBC). In Group A, they face experienced and strong opposition for first place with former two time holders of the competition AFC Kairat Almaty, runners up in the Russian Super League MFK Tyumen and Belarusian champions Viten Orsha. Both MFK Tyumen and Viten Orsha finished in third place in their main round groups, ACCS will fancy their chances against these teams, but Kairat Almaty who won their main round group are between them and their chance of making history for French futsal.
It is French Futsal and at the UEFA Futsal Champions League where Ricardinho will look to continue to be a trailblazer, making history in the futsal industry. We reached out to Legendary futsal coach, Zego who Ricardinho credits for helping develop into the player he is today. Vic Hermans, a Golden boot winner at the 1989 FIFA Futsal World Cup, and successful coach, helping to develop futsal around the world. World Cup winning coach with Brazil, Marcos Sorato, and Gabriel Lima who was voted the 3rd best player in the world in 2014, and was captain of the Italian national futsal team for 6 years, to find out what these respected stars and idols in their own right think of Ricardinho's international retirement:
"Ricardinho, the entire futsal world will no longer be able to see you wearing the shirt of Portugal. You leave huge whole inside and out for your country which will be impossible to fill. The futsal world is losing their brightest star from the international stage… but thankfully, we will still be able to see your magnificent repertoire of gifts at the club level for many years to come."
Legendary futsal coach, Zego
"Ricardinho, in my opinion, is a player who became more than a player, he became an idol and a representative of our sport all around the world who will live on for decades as an idol for many kids to come in the future. Most fans focus on Ricardinho's technical ability, but he not only scored spectacular goals, he continued to develop as a player and he would control and dominate matches. What I loved about him also was when he showed his own admiration for other players especially his own idol, Falcao, who he has a tattoo off on his left leg. What away to end his international career as a European and World Cup winner, I know he intends to play for a few years more at the club level, but I hope he stays involved with the sport beyond his playing career. We need respected people like him to fight for Futsal, using their profile and influence to get futsal the same attention within FIFA as Woman Football is currently getting."
Vic Hermans
"Every time I have met Ricardinho there was always mutual respect. Despite being an idol in futsal, he has always been very humble person. One of his greatest strengths is not only his technical talent, but mainly his ability to put his talent at the service of his team, by being very good tactically. Together with Falcao they are without a doubt the most successful players on and off court in the history of futsal, and it will be interesting to see who can fill these voids as the sport needs global representatives. I hope he stays connected to futsal, playing a few seasons yet, and continues to past on all his knowledge in the role he thinks is best for him."
Marcos Sorato
"I had the opportunity to speak with Ricardinho when he and I played at World Cups and EUROs and he was always a gentleman. I nearly signed for Inter Movistar, and when these discussions were happening he contacted me and told me he was happy to know that I was interested to join the club because he wanted the best players around him. However, at the last minute I decided to join ElPozo Murcia. Although I didn't get to play with him, I got to compete against him and sometimes I won, sometimes I didn't, but every time it was a pleasure to share the court with him. He is one of the biggest stars in our sports history. Playing against was always difficult because he can use so many tools to dribble, score, create space, he is unpredictable, you don't know what he is going to do. And, he is so intense which makes it very difficult for his opponents. His impact on the sport is clear for anyone who knows futsal. UEFA use him very well to promote their competitions, I mentioned before, he is an incredible player, he entertains and makes watching him and the sport fun which makes fans want to come and see him play. Leaving a national team is not an easy decision for any player, and with the success he has had in his international career, stepping away from the team as their leader will have been hard for him. He has enjoyed so many wonderful moments with them but he will continue to with ACCS Futsal Club in France. This January and February in the Netherlands, watching his nation play in the UEFA Futsal EURO will be difficult for him. But, no doubt he will cheer his country on and celebrate with joy should they retain the trophy."
Gabriel Lima
For those of you who were thinking Ricardinho had retired from Futsal, I am sure you glad to know now that this is not the case, and hopefully, this article will help to close any confusion.
You can read more articles about domestic futsal by going to the top navigation bar or click here
If you like this article and would like to keep updated on Futsal news, developments, etc then you can now follow Futsal Focus via Google News by following our page which will send you an alert as soon as we publish an article so please click here and follow us on Google.
You can also keep updated on Futsal news, developments, etc then please submit your email below in the Subscribe to Futsal Focus option.
Follow Futsal Focus by clicking on Facebook, Twitter, or Instagram or on the social media buttons on the website.