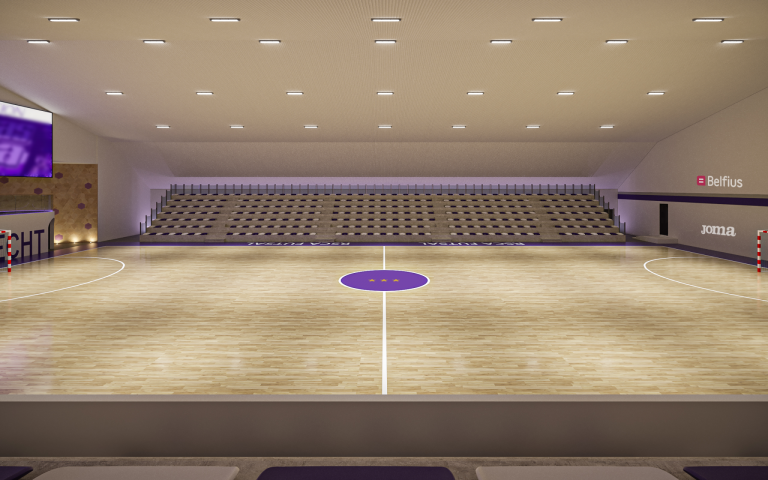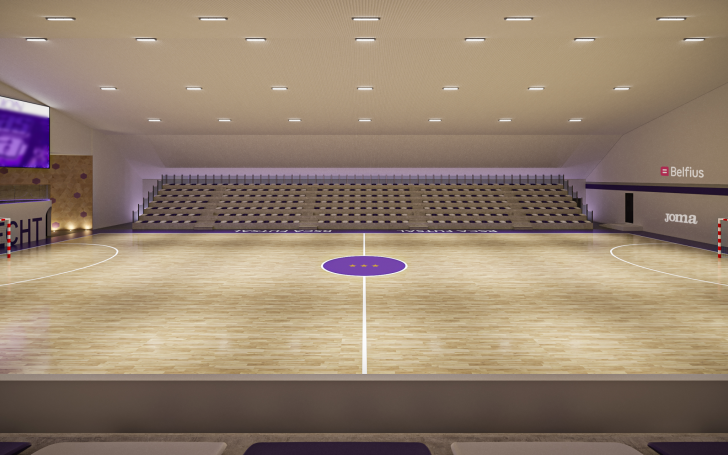 Estimated reading time:10 minutes, 53 seconds
Recently, news broke from Belgium which no one was expecting; five times champions and Belgium's biggest futsal team FP Halle-Gooik announced their merger with Belgium's most successful football club, RSC Anderlecht. From the 2022-23 season, the club will be known as RSCA Futsal.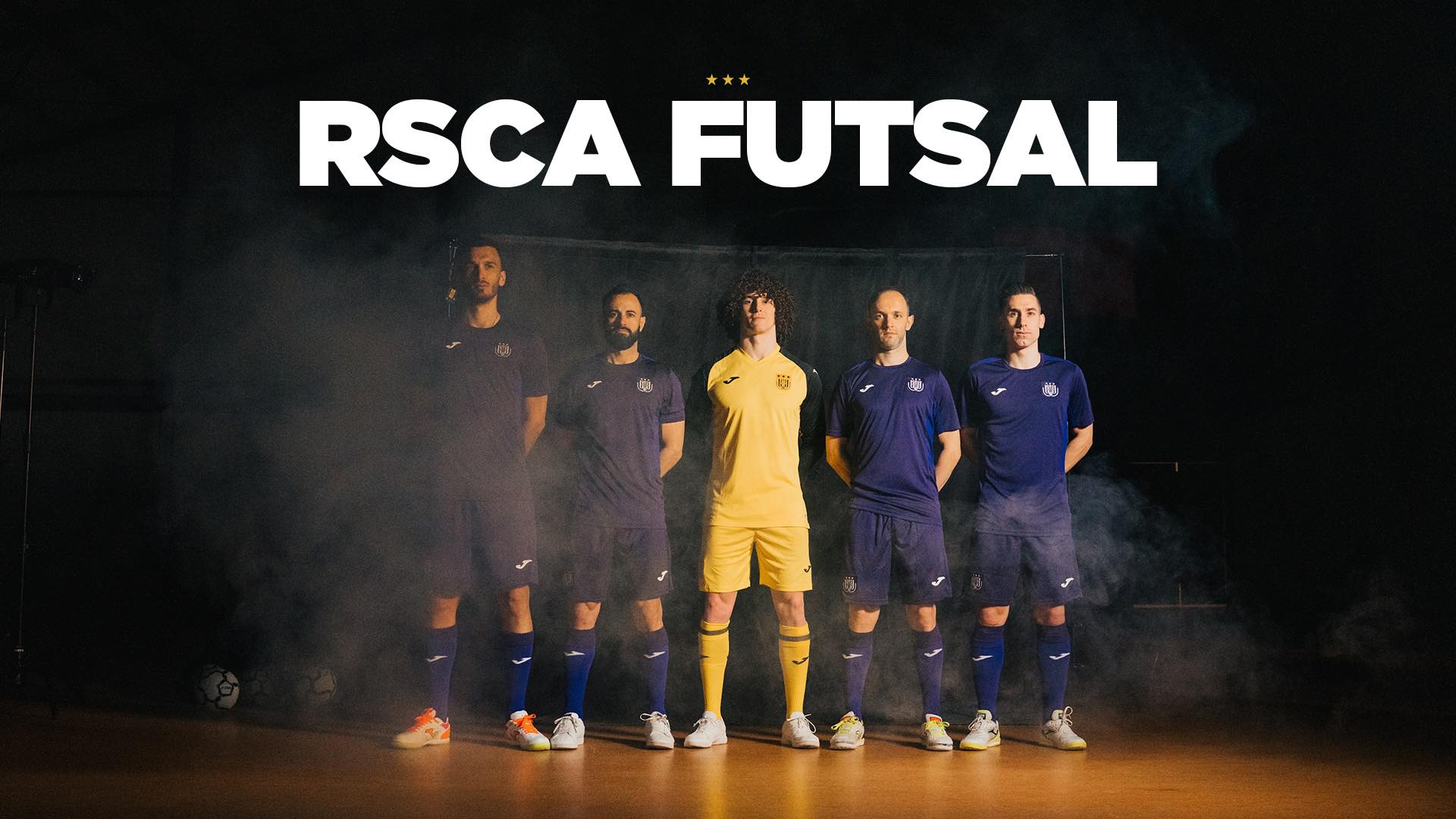 Speaking with RINGtv, former general manager of FP Halle-Gooik and now the general manager of RSCA Futsal, Lieven Baert said:
"The collaboration is a reward for the club's many years of growth. Our hearts have always been purple and white. It will be a privilege to write new successes together."
Keen to find out more, and to understand what exactly it was convinced Lieven Baert that this merger was in the interest of his club, we got in contact with him, and to also learn about Belgian futsal.
FF: Before we discuss RSCA Futsal development, for readers who know little about Belgian futsal, can you give us a summary of Futsal in Belgium and what impact hosting the UEFA Futsal EURO in 2014 had for futsal in your country to this day?
LB: Belgian Futsal has a rich history going back to the early 2000 successes of Charleroi 21, their semi-final UEFA Futsal Cup win, and finishing runners up in the final really made Belgium go crazy about this sport. Of course, this was another era before the big football clubs/countries began investing significantly in futsal. It was also the moment the first Brazilians arrived in Belgium, Robinho for example. It was expected by the Belgian futsal community that hosting the 2014 Euro would give a new spark to the sport's development here, but the outcome was very different. This unique moment in our history was not used by the teams nor the federation to push our sport to the next level, which it deserved. Since then, countries surrounding us have taken big strides in their own development. It has always been our intention, firstly with Halle-Gooik and now with RSCA Futsal to be the driving force behind Belgian Futsal.
FF: For followers reading about your club for the first time, can you give a summary about your club FP Halle-Gooik, why it was established, and what successes and failures you had cross the different functions of developing your club?
LB: FP Halle-Gooik was founded in 2004 as a local team in the lowest regional competition which is the 4th Regional Division. We grew every year, we put plans in place, and measured our successes but I wouldn't use the word failures, no effort is a failure, you just learn from things which don't go the way you wished and do better next time. There is no exact science to developing a club, sure there are methods etc but every club's development will be different depending on their community, their market, how much awareness your sport has etc, it is constant learning and taking your time. Be realistic, and rational but also dream of course. Take the necessary steps no matter how small and build your path fitting to your market to reach your goals. Its also about building a passionate team around you for off the court, and the staff and team for on the court.
We eventually started to win promotions, and finally we reached the top tier of the National League in 2013. We finished in 3rd place in our first season but as we have always done, we evaluated the season, and our performances on and off the court. We put plans in place for the next season and after this we started a winning streak, winning 5 leagues, 4 cups, 3 Supercups, 2 Benecups, and travelled to China, winning the Shanghai Oversea Supercup. We have been one of the top 10 European clubs in UEFA's Club Rankings for a while now, playing in the elite round of the UEFA Futsal Champions League 5 times already.
Our club has evolved from an amateur status to fully professional, meeting the challenges that come with progression from amateurism to professional amateurism, semi-professional and now professional, the stages I have seen Futsal Focus write about in other articles. Mixing local amateur players with international professional players, growing to become one of the only professional teams in this region of Europe. The level difference between Belgian competition and the European level made it difficult to keep on growing. The refereeing in the Belgian league was also completely different to Spain, Italy, Portugal etc, and it didn't allow our club to play at high intensity. However, our club, the Belgian federation and refereeing have worked together to increase all standards resulting in the Betcenter Futsal League (https://betcenterfutsalleague.be/)
FF: How long were both clubs discussing this merger's possibility, and what in the end did they offer which made you feel this was now the right direction for your club to take? I ask this question because some Futsal Focus fans contacted us wondering if this development may just be a gimmick.
LB: The initial discussions actually took place 5 years ago but both clubs decided it wasn't the right time for a merger. However, early this year, RSC Anderlecht's new management got in contacted again, and showed renewed interest and a lot of enthusiasm for our project. For both teams, it was very important to take our time discussing the multiple aspects of the merger and it took several months.  The merger is not only about changing our name, it's about making our sport and club grow in a commercial and sportive way. RSC Anderlecht really wanted to invest in the new futsal section, bringing it to the European top-level. FP Halle-Gooik became an A-Brand within the industry, it was very important for the club to remain an A-Brand and not a subordinate branch of Football. For the long-term future of our club, this is the ideal step to take. RSCA Futsal will not only be the first team but a complete Futsal division with its own youth section, female teams, G-sport (sport for disabled people) and Younited (Younited is an organization that focuses on the integration of homeless and homeless people through sport, helping them to get back into society). I am a lifelong RSC Anderlecht supporter, and I am proud to be able to work for this beautiful club, driving the futsal division of the club forward.
FF: For the first 3 to 5 years of your club development, what will be the focus so you can eventually compete with the likes of Benfica, Barcelona, Sport Club de Portugal etc?
LB: Our focus in the first year is to finalise the merger and take our first steps towards the final four of the UEFA Futsal Champions League. Achieving this has been the origins of this club, every year is about doing better than the last year. Our goal is to take our place between these amazing teams. This team was not built to only win leagues and cups in Belgium, it was created to join the top European teams and bring the name of RSC Anderlecht where it belongs among the best clubs in the futsal industry. This is still in planning, we have to start the new season, and look at our strategy, there is a lot of work to be done but it is exciting, I can't wait for the new season and to show everyone how serious Anderlecht is to challenge on the bigger stage in the near future.
Additional objectives include RSC Anderlecht youth section with specific Futsal training once a week, we can help young football players in their development. A weekly futsal training will help them in important aspects of their game like decision making, solving difficult situations under pressure and taking responsibility in the match.
FF: Your club will compete at a new state-of-the-art sports center with a capacity for 1 100 fans close to Anderlecht's stadium. What are your current average home attendance at your matches and in the league, and what plans do you have to attract new fans to watch your club?
LB:  The new stadium (Main picture) was already planned in the long-term strategy of Halle-Gooik, but It was also the ideal moment for RSC Anderlecht to come into the picture. The new hall will become a new stadium for the club, bringing together the supporters of RSC Anderlecht. Halle-Gooik's average home crowd was around 500 people then growing to 900 in playoff games. We expect the 1,100 stadium to be full for every game, bringing business people and true supporters together. A club where sports and business meet. The new sports center has a lot of other facilities for families like Padel, Bowling, Squash, Escape Rooms, restaurants etc, it is a great environment which will surely see new people involved with RSC Anderlecht once they become aware of our club, our sport, and our goals. Of course, to those reading this interview, we hope to welcome all of you for our domestic games and the UEFA Futsal Champions League in Belgium as well. The complex will be inaugurated in early August with a fantastic gala match against the European top team Benfica.
FF: What does your development mean for the league and other clubs?
LB: This development is a huge step up for our sport and league. If a club like RSC Anderlecht is interested to invest in our sport, it will influence other big Belgian football teams to do the same. Standard De Liege has a team in the third division and will be eager to challenge us in the top tier, I wouldn't be surprised to see them start to invest more in their team to eventually challenge us.  I'm sure other teams will follow this example, resulting in an Elite competition with mostly multi-sport teams in 4 to 5 years from now. This is the step-up the league needs becoming a professional league with teams training 4-5 times a week. At this moment, the Royal Belgian Football Association (RBFA) is investing in the future of Futsal, it's very important to close the gap with our neighbours. Soon, I believe you will start to see the status quo of the final four at the UEFA Futsal Champions League being challenge which is positive for its development. We need to see the top nations being challenged as it means they will invest more and in turn so will the nations challenging them, success breeds success. Despite ACCS Futsal Club (France) getting their opportunity to enter the final four of the UEFA Futsal Champions League due to the conflict in Ukraine, it will be interesting to see how they perform from the 29 April to May 1. Following this year, and in the coming years, I believe you will start to see serious challenges from German clubs, Dutch, Belgian, French etc all fighting for a place in the final four which will help to ignite interest in more countries to invest more in our sports development. It will also attract more people to our sport. I am very excited about the future of futsal. I know people can sometimes get frustrated with the development of futsal but I believe we are going in the right direction, slowly but surely.
FF: Where is value currently coming from for Belgian futsal? Your club is in a unique situation due to your relationship with RSCA but what value is currently being derive from the league and any other revenue streams?
LB: Eleven Sports is the broadcaster of the Betcenter Futsal League, broadcasting each week one live game on television. Some teams also stream the other games live. The television rights grant some revenue for the clubs. The revenue for RSC Anderlecht Futsal will mostly come from our strong partners and the business people enjoying a VIP-experience during our games.  Other revenue streams will come from general ticket sales and merchandise.
Futsal Focus supports the Donate4Dáithí campaign
To follow the Donate4Dáithí campaign, you can visit their website here: www.donate4daithi.org  or on Facebook at: https://www.facebook.com/Donate4Daithi you can also donate money to their campaign at: https://www.justgiving.com/crowdfunding/donate4daithi
Learn more about the Donate4Dáithí campaign by going to our article here
Futsal Focus
You can read more articles about domestic futsal by going to the top navigation bar or click here
If you like this article and would like to keep updated on Futsal news, developments, etc then you can now follow Futsal Focus via Google News by following our page which will send you an alert as soon as we publish an article so please click here and follow us on Google.
You can also keep updated on Futsal news, developments, etc then please submit your email below in the Subscribe to Futsal Focus option.
Follow Futsal Focus by clicking on Facebook, Twitter, or Instagram or on the social media buttons on the website.