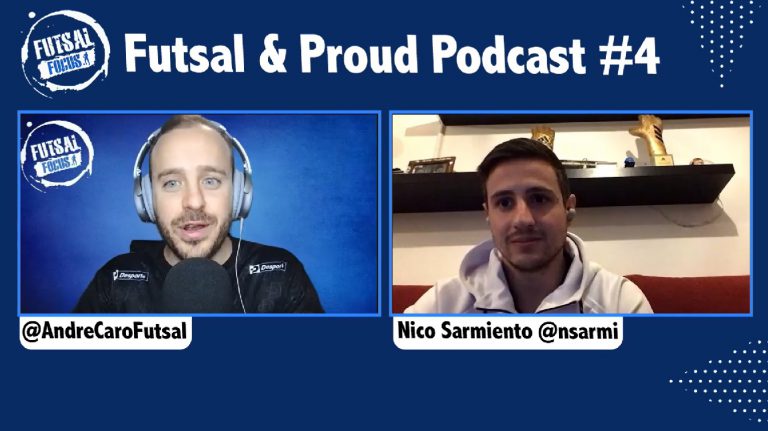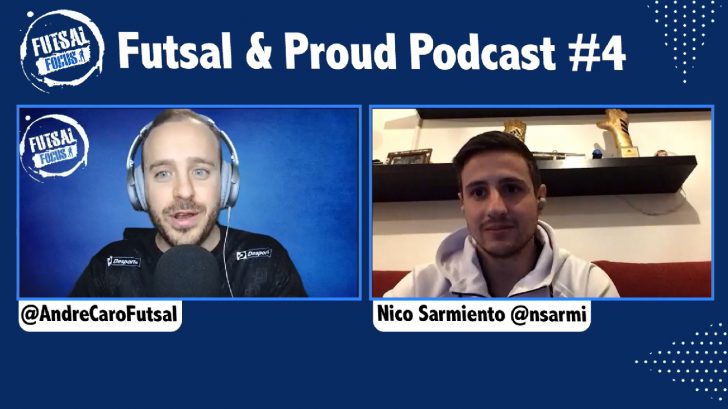 Estimated reading time:2 minutes, 18 seconds
Nico Sarmiento, the winner of the adidas Golden Glove at the 2016 FIFA Futsal World Cup
Nicolás Sarmiento is a world cup winner in 2016, a finalist runner up in 2021, and a Copa America de Futsal winner in 2022. His futsal development started at the age of 8, and his career has taken him to River Plate (Argentina), Intelli Orlandia (Brazil), Palma Futsal and now Real Betis (Spain).
Andre invited Nico as he is known by his friends and fans to talk on the Futsal Focus Futsal & Proud show and he kindly accepted. He opened up to give followers an insight into his life in Argentina, what its like to play abroad in Brazil, Spain, playing for international futsal, his thought on life after his futsal career…. and so much more.
We thank Nico for coming on the show, and it is fitting that we publish this interview during the FIFA Futsal World Cup 2024 qualifiers taking place around the world as it is a competition he has been a role model to so many in with his outstanding performances and success for his country. You can watch his full interview below:
If you haven't seen Andre's other interviews with A.F.C Kairat Goalkeeper Coach Luizinho Cruz, Spanish international & Viña Albali Valdepeñas player, Sergio González Pérez and Finnish Futsal legend Panu Autio who retired this year after the UEFA Futsal EURO 2022. Click on this link to see all the interviews: https://www.youtube.com/channel/UCRs5RwvE1YgHfAcQ0vrcbcg
Futsal Focus supports the Donate4Dáithí campaign
To follow the Donate4Dáithí campaign, you can visit their website here: www.donate4daithi.org  or on Facebook at: https://www.facebook.com/Donate4Daithi you can also donate money to their campaign at: https://www.justgiving.com/crowdfunding/donate4daithi
Learn more about the Donate4Dáithí campaign by going to our article here
You can read more articles about international futsal by going to the top navigation bar or click here
If you like this article and would like to keep updated on Futsal news, developments, etc then you can now follow Futsal Focus via Google News by following our page which will send you an alert as soon as we publish an article so please click here and follow us on Google.
You can also keep updated on Futsal news, developments, etc then please submit your email below in the Subscribe to Futsal Focus option.
Follow Futsal Focus by clicking on Facebook, Twitter, or Instagram or on the social media buttons on the website.