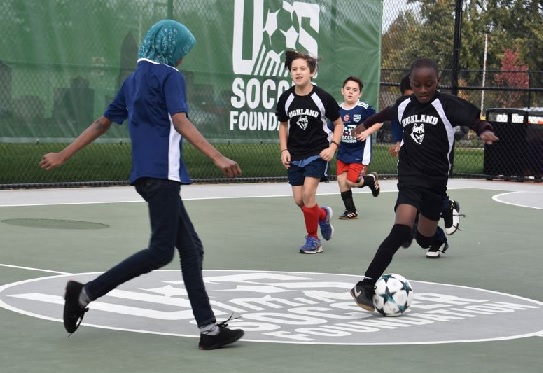 Estimated reading time:1 minute, 41 seconds
The U.S Soccer Foundation has installed 112 mini-futsal pitches (Safe Places to Play) across the country and plans to build 1,000 by 2026 and its most recent was East Multnomah County's eighth futsal pitch and it was officially opened amid much fanfare at Wilkes Elementary School on Tuesday afternoon, Oct. 23, under sunny skies.
Pint-sized folkloric dancers expertly performed, a few short speeches were delivered and children and local dignitaries lined up for a ceremonial first kick.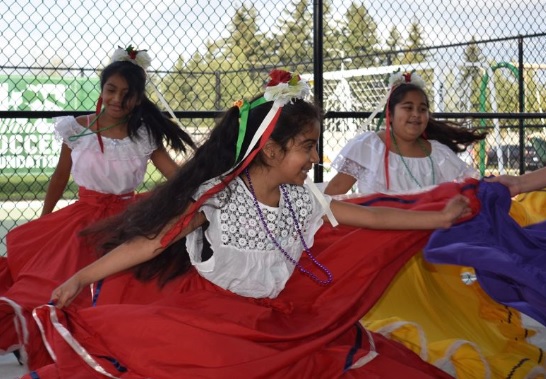 After that, futsal players from Wilkes and Highland elementary took the pitch and played to cheers from the crowd.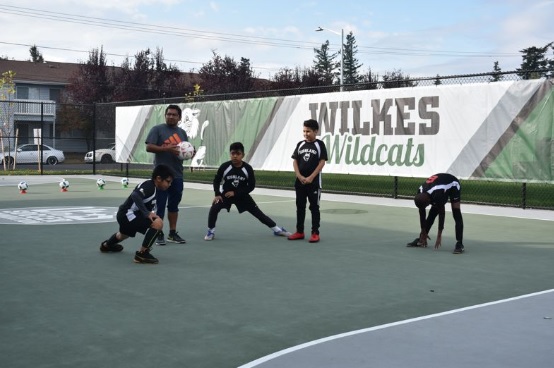 Danna Diaz, superintendent of Reynolds School District, thanked the U.S. Soccer Foundation, which funded the new futsal pitch.
"They helped create this environment for children to play and learn skills," she said.
Wilkes Principal Sarah Shields noted that " Futsal and Soccer are universal and brings us all together."
The futsal court at 17010 N.E. Wilkes Road, went in at the new elementary school that opened to students this fall. The pitch is next to the colorful new playground. Ricki Ruiz, a major force in bringing the eight futsal pitches to East Multnomah County and a member of the Reynolds School Board, said it is important "to provide a place for kids to come and play at no cost, with no risk and no worries for our families."
"We believe families and kids should have safe, high-quality, state-of-the-art places to play," said Darcy Levit, the U.S Soccer Foundation's senior major gifts officer.
Source provided from U.S Soccer Foundation website.
If you like the information provided, you can read more articles about domestic futsal by going to the top bar navigation or click here
If you like this article and would like to keep updated on Futsal news, developments, etc then please submit your email below in the Newsletter section or by clicking on the Subscribe to Futsal Focus option on the header.
Follow Futsal Focus by clicking on Facebook, Twitter or Instagram or on the social media buttons on the right sidebar.