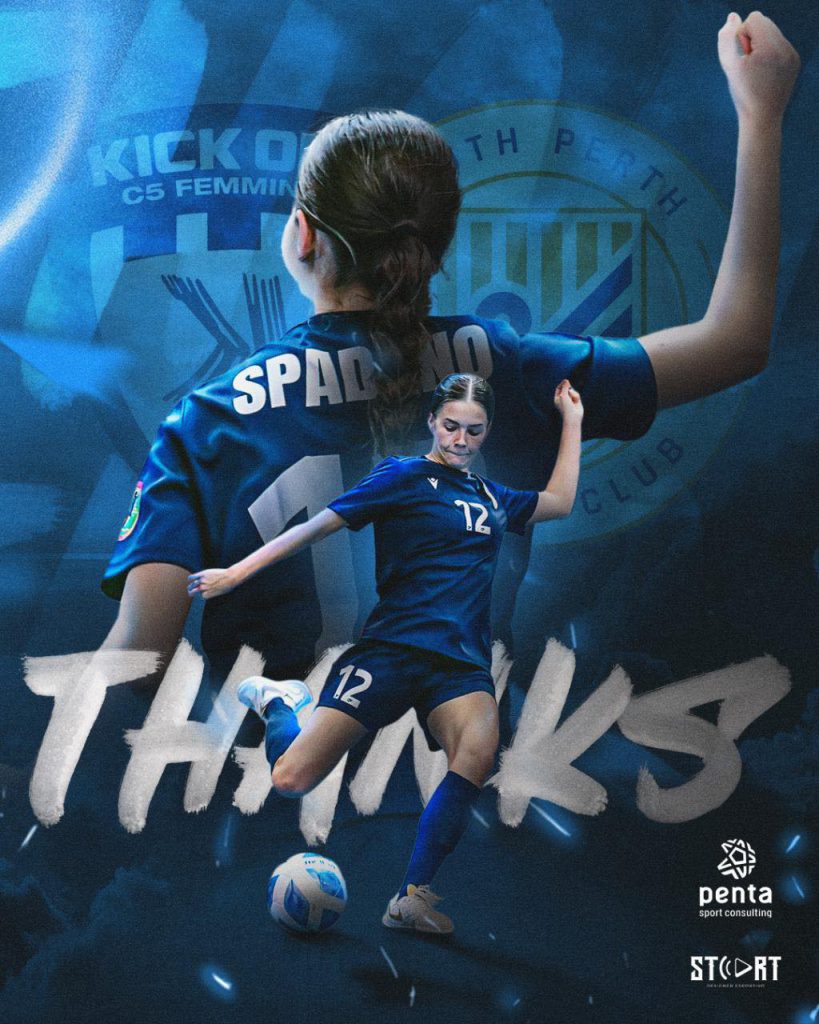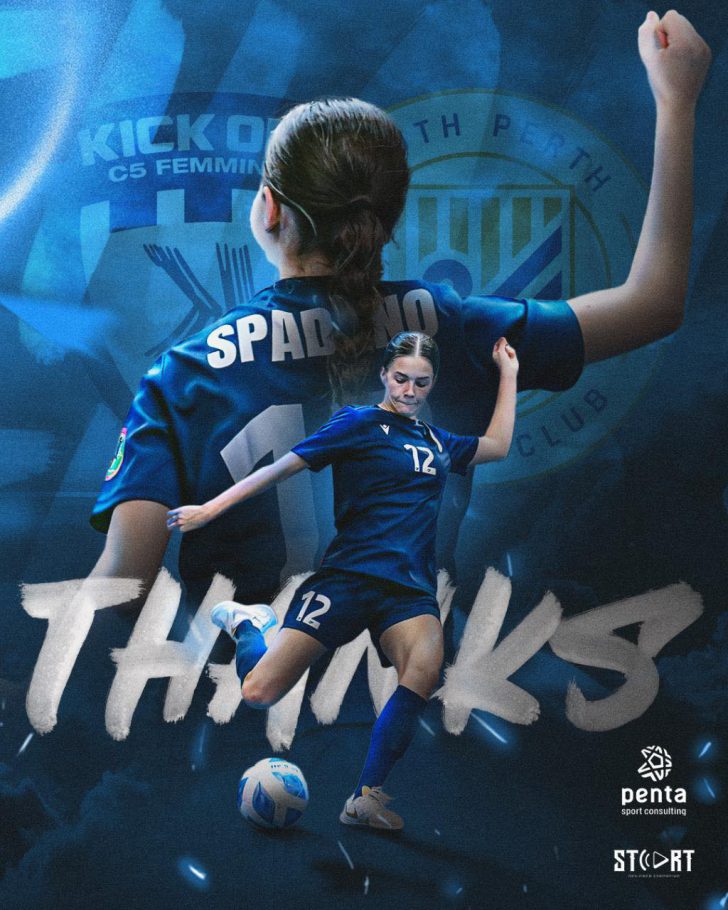 Estimated reading time:5 minutes, 23 seconds
Zoee Spadano, a 19-year-old player from Perth, Western Australia, has been transferred from South Perth Futsal Club to Kick Off C5 Milan (Winners of the Italian Futsal Women Supercup 2019) for the up and coming 2022/2023 Women's Futsal Serie A season.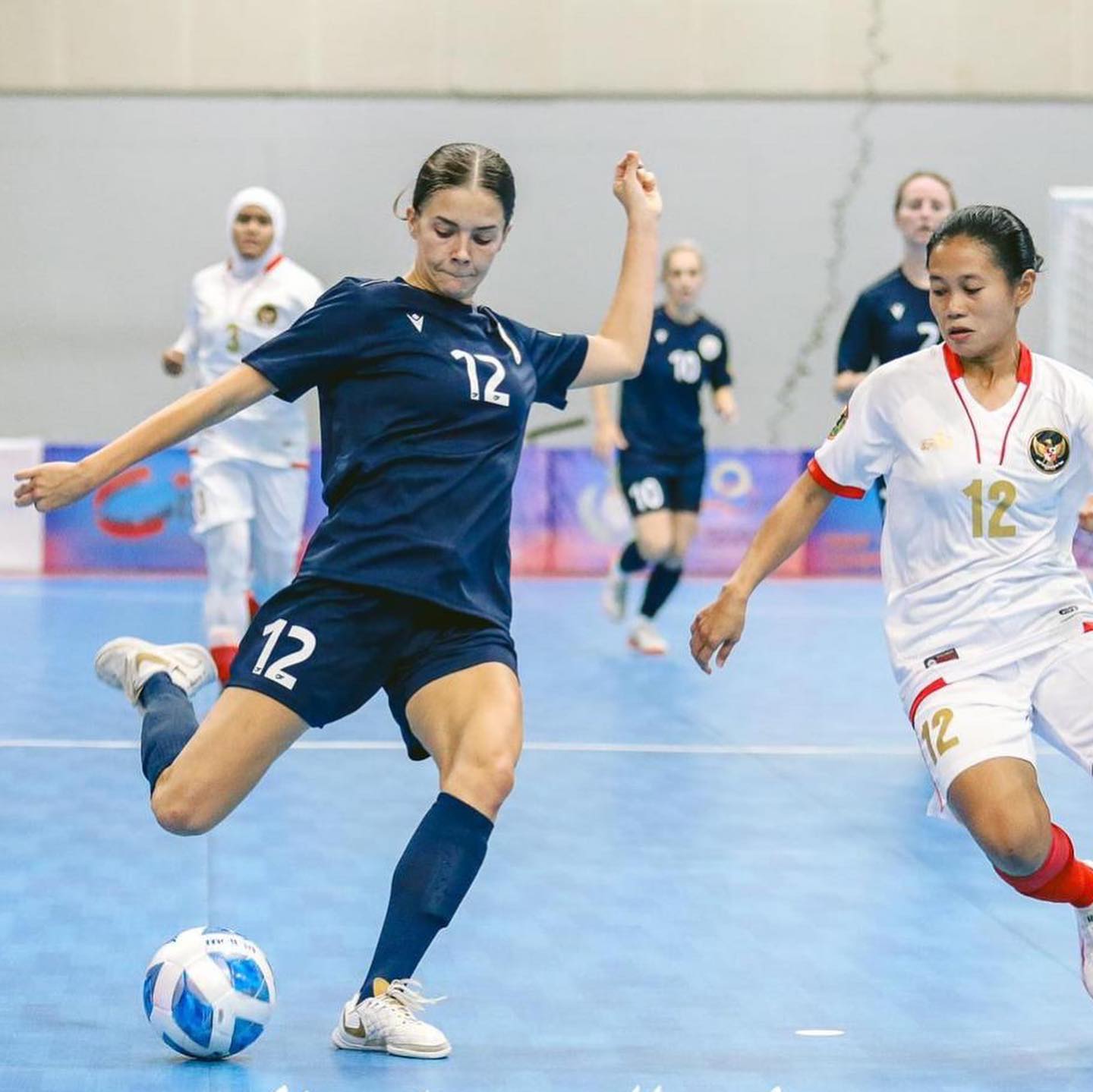 Kick Off C5 Milan has been playing in Serie A for more many years, winning the Italian cup in 2011/12 and 2018/2019 as well as the Italian Super Cup in 2019.
In 2022, the U19 women's side were runner-up in the national Final Eight, losing the Grand Final to Citta' di Falconara.
Kick Off C5 Milan is famous for developing young players, players such as Greta Ghilardi and Ariana Bovo who have been called to play for the Italian National Futsal women's team. Zoee will play alongside players such as:
Maite Garcia de la Montana, a historic captain for Burela Women's Futsal Club, played for Spain's National Futsal team, and in Italy's Serie A for Ternana, Pescara, Olimpus Roma, Pelleterie, and Salinis where she won a Serie A title.
Gabry Tardelli, the former Italian national team goalkeeper won 2 Serie A league titles with Ternana, and Salinis as well as an Italian Super Cup with Ternana.
Gaby Vanelli, a young talented player who has caps with the Italian national team, who started in Serie A at Lazio, and joined Kick Off Milan last season and was one of the best players during the last season.
Luiza Bortolini, who played in the most important Futsal club in Brazil. Luiza arrived last season at Kick Off Milan and is one of the most important components of Kick Off Milan's project for the development of the team.
It doesn't often happen that a player from Down Under gets the opportunity to play in one of the world's best women's Futsal Leagues. Zoee won the MVP award in the last State Futsal League Western Australia season with a new personal record of 26 goals scored at only 19 years of age. She is well known around the country within the futsal community, and like many other players, she was always looking for an opportunity to compete at a higher level in futsal. What changed her career was participating in the NSDF Women Tournament in Thailand with South Perth Futsal Club, where she displayed amazing Futsal skills, competing against Thailand, Indonesia, and Myanmar national teams.
The NSDF Women Tournament in April 2022 was a great success. Zoee not only gained many new fans in Thailand and Indonesia but also showcased herself to have a higher level of Futsal which opened new doors and this opportunity of a lifetime.
As soon as the transfer was announced, Munich Australia, one of the most important Futsal brands in the world, decided to support Zoee and sponsor her for the upcoming Serie A season. Munich Australia is now expanding across Australia, selling futsal shoes in every state, and they have been proactively supporting Australian Futsal players and events such as the Australian Futsal Club Championship. Zoee Spadano will be their first Australian player to play professionally overseas, and they want her to be their brand ambassador for the Australian market.
Kick Off C5 Milan's Head Coach Riccardo Russo said:
"Zoee Spadano is an integral part of our club strategy, which is heavily focused on developing talented young female Futsal players with very experienced players beside them to help them complete a high-level development program. At Kick Off Milan our main objective is to make our players more competitive day by day and bring the whole team to play a high level of Futsal. Our main goal will always be to develop the players, our young players must feel comfortable playing and learning from the most experienced players and our staff in order to adapt the information and the instruction our coaching staff will give them on a daily bases to make sure their tactical development is done gradually and improves their game. The Italian Serie A is one of the most competitive, if not the most competitive, women's league in the world. At the moment, La Liga Women's is definitely superior from a tactical point of view in the last 10 years some of the best players in the world joined the league and raised the bar of the competition exponentially.  We are very enthusiastic about this season and the talented young players at our club, and Zoee certainly is one of them."
Zoee Spadano said:
"I'm thrilled to finally start this opportunity of a lifetime with Kick Off C5 Milan. Playing Serie A is a dream that many of us have, and when this opportunity came, it was a great reward for the work I have done over the years. I had a meeting with Coach Riccardo Russo, and I can't wait to join the team in mid-August for the pre-season. I'm going there to learn as much as I can from an experienced coach like Riccardo Russo and my teammates such as Maite, Gabry Tardelli, Luiza Bortolini, and Gaby Vanelli, who have much experience in Serie A. I'll do my best to help the club achieve the goals they have set for the season. I also want to thank South Perth Futsal Club and my team for helping me reach such a big milestone in my Futsal career; their support over the years has been outstanding."
Zoee will join Kick Off C5 Milan on August 15th for their pre-season as the Serie A is set to start on September 18th, 2022 and her journey will be followed by Italian media outlet linealaterale.it, which will publish her Serie A journey on a monthly based. The transfer was facilitated by Penta Sport Consulting Italy which also looks after some of the best players in the Italian League.
Futsal Focus
You can read more articles about global futsal by going to the top navigation bar or click here
If you like this article and would like to keep updated on Futsal news, developments, etc then you can now follow Futsal Focus via Google News by following our page which will send you an alert as soon as we publish an article so please click here and follow us on Google.
You can also keep updated on Futsal news, developments, etc then please submit your email below in the Subscribe to Futsal Focus option.
Follow Futsal Focus by clicking on Facebook, Twitter, or Instagram or on the social media buttons on the website.