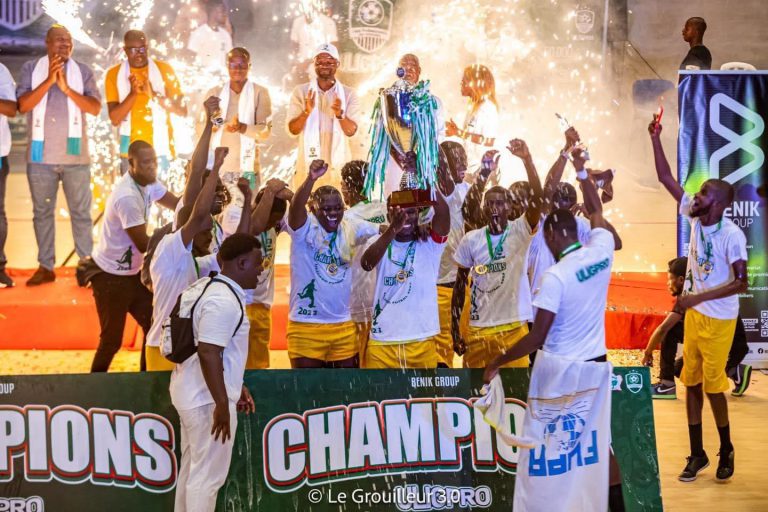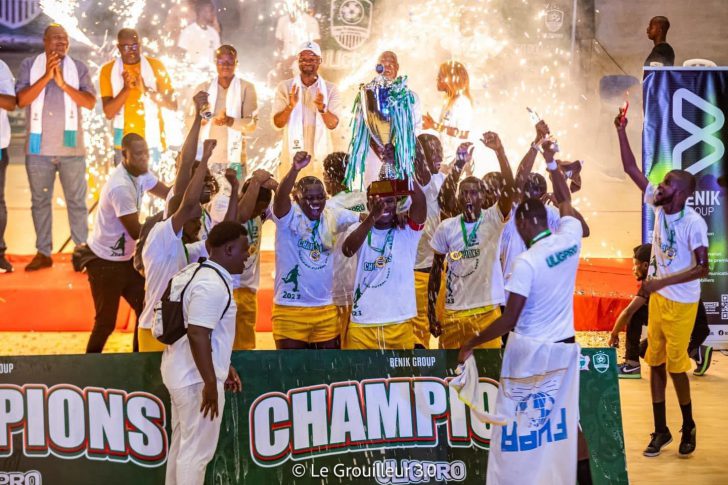 Estimated reading time:15 minutes, 1 second
The development of futsal in Africa is an exciting market. In 2026, African sports will make history by hosting the first Youth Olympic Games in Senegal. Futsal has replaced football in this competition, since 2018. The inclusion of futsal in the 2026 competition has encouraged and sparked interest; and enthusiasm in many nations across Africa. Leading to investment in the sport's development.
Morocco's Dominance in Futsal
Morocco has proven itself as a formidable force, especially in the Middle East. The team recently won the Arab Cup for the third consecutive time. Additionally, their victories in the Futsal Africa Cup of Nations in 2020 and 2016 led to consecutive qualifications for the Futsal World Cup. Morocco was drawn into Group C of the last world cup. Competing with Portugal, the eventual winners. Thailand, a formidable opponent from Asia, and the Solomon Islands, a powerhouse in Oceania.
The Moroccan team remained unbeaten in the group stage, securing an impressive 6-0 victory against the Solomon Islands. Followed by a 1-1 draw against Thailand after conceding a late goal. Their last group fixture was a thrilling 3-3 draw against Portugal. The team fought back twice to level the score.
Angola's Aspirations in Futsal Development
In Angola, futsal holds a special place as the most popular recreational sport. The country is now striving to establish its presence on the international scene. In their first participation in the FIFA Futsal World Cup in 2021, the Angolan team delivered commendable performances for a developing country. They received praise from the international futsal community. Angola is actively working on launching the first professional futsal league in Africa. Significant efforts are also being made at the local level to demonstrate that futsal offers more than just recreational enjoyment but also career opportunities.
With only one qualification for the FIFA World Cup in football. Angola considers futsal as an alternative means to compete with the world's top nations.
Futsal Development in Various African Nations
Several countries, such as South Africa, Mozambique, Egypt, Libya, Equatorial Guinea, Mauritius, and Guinea, have established national teams. They are encouraging futsal development at the national level. Additionally, other countries like Zimbabwe, Tunisia, Algeria, Zambia, Cameroon, Mauritania, Somalia, and Comoros are starting to explore and develop the sport. Exciting advancements are also taking place in Uganda and Ghana.
U-Ligue Pro: A Game-Changer for Futsal in Côte d'Ivoire
In April, our African sources reported the launch of a university competition called U-Ligue Pro in the Ivory Coast (Côte d'Ivoire), a country where futsal had not received much attention since the qualifying rounds of the 2016 Futsal Africa Cup of Nations. During those qualifications, Côte d'Ivoire faced Morocco and suffered defeats in both matches, with scores of 2-7 and 0-5.
Between April and June of this year, the U-Ligue Pro took place at Cscticao, the Ivorian-Korean Center for Sports, Culture, and ICT Alassane Ouattara. The venue has a capacity of 1,200 seats. Intrigued to learn more, we visited their website at https://u-liguepro.com/ and their Facebook page at https://www.facebook.com/ULIGPRO.
To our great pleasure, we discovered that the competition lived up to its professional name. Offering a flawlessly organized, promoted, and executed event. We closely followed the competition from start to finish. We congratulate the organizers for their exceptional efforts. Impressed, Futsal Focus contacted Ben Koné, the founder of the competition, to learn more about futsal in Côte d'Ivoire and the U-Ligue Pro.
We were delighted when he agreed to this exclusive interview, providing us with a lot of details about the competition and his future aspirations for the event to further assist with the development of futsal in his country and to benefit young people as well.
Interview with Ben Koné: Founder of U-Ligue Pro
FF: Firstly, Ben, congratulations on the success of your U-Ligue Pro. Before we dive into the specifics. I would like to learn more about your background. Including the reasons that led you to launch this competition.
BK: I am Ben Abdoul Kassim Koné, simply known as "Ben Kone". A 31-year-old Ivorian born in Côte d'Ivoire. I am a bank executive at the Treasury Department Head at GTBANK Côte d'Ivoire. I am also the founder and President of the Organizing Committee of the University Professional League (ULIGPRO).  ULIGPRO  is an inter-university FUTSAL competition organized by a group of young volunteers. We are advocating for the promotion of youth, education, entrepreneurship, frontline careers, and professional integration. Along with the promotion of good practices and values, including sports practice at the university. To enhance students' well-being, and performance, and provide them with more professional opportunities.
Our mission is to provide students with an entertainment platform. A platform that allows them to effectively combat and prevent stress-related illnesses. In addition to harmful behaviors such as depression, alcohol abuse, drug use, and risky sexual behaviors. While simultaneously creating opportunities for employment, professional integration, entrepreneurship, sports scholarships, and healthy entertainment.
The ULIGPRO Project (University Professional League)
Idea: The idea of organizing this competition stems from two major points: firstly, real-life experience, and secondly, observation of the growing need for high-level sports activities in student environments.
Personal experience: I was a very good sportsman who chose to pursue his studies to the detriment of his dream of becoming a professional footballer. Like me, many young people today are faced with this dilemma, which in many cases is very fatal, with irreversible consequences.
Awareness of the widespread sad reality that studies and the practice of very high-level sport often don't mix very well in our tropics.
Some sacrifice their studies for sports while others do the opposite (Problems with guidance, coaching etc…).
The need to embrace a career in sport-study and to be high-level athletes exists among students and is growing…
Sport is likely to improve students' concentration, focus, productivity, and results. Sport is compulsory in pre-school and secondary school, yet students are left to their own devices.
The existence of strong course pressure coupled with other phenomena such as social pressure and the high cost of living are at the root of all the youth ills we know today (violence, the proliferation of vices linked to the abuse of alcohol, drugs, risky sexual behavior etc….). We need to find ways to keep our young people busy in a healthy way. So, that they can enjoy themselves, feel useful and have good reasons to fight for their dreams.
We step out to revolutionize everything. Combining studies and sports on the same platform. An initiative that responds to the concern to:
enable students to indulge in sports practice in a daily routine dominated by studies.
better enable talents to express themselves and support them with a view to aiming for a successful career (benefiting from scholarships).
not forgetting the myriad of job opportunities with inter-university project competitions
raising awareness of job opportunities in sports professions unknown to the general public eventually, we want to create a training academy specializing in sports professions.
FF: What are the ongoing developments in the field of futsal in Côte d'Ivoire under the auspices of the Football Federation? Additionally, the qualifications for the FIFA Futsal World Cup 2024 will take place this year, and the Youth Olympic Games will be held in Senegal in 2026. Do you have any information regarding the potential relaunch of the national futsal team and the formation of a U18 team for the Youth Olympic Games?
BK: Efforts are being made in this direction by the federation, which immediately responded favorably to our request for affiliation, and provided us with the federal resources needed to organize this competition in accordance with international rules and standards. We also agreed to have further workshops with the objective of promoting the development of ULIGPRO and FUTSAL in Côte d'Ivoire.
Although the qualifications for the FIFA Futsal World Cup 2024, and the Youth Olympic Games have not been the basis of our collaboration, we remain very enthusiastic and available to contribute with our federation to the potential revival of the national futsal team and the formation of an U18 team for the Youth Olympic Games. It would be a real honor and pleasure for us to take part in international competitions, to acquire and capitalize on experience in order to better promote the development of FUTSAL in Côte d'Ivoire, in Africa, and around the world.
FF: To what extent was the process of organizing the U Pro League challenging? Could you give us an overview of the necessary partnerships for the event, including sponsors, and explain how they contributed to the successful launch and organization of the competition?
BK: Like any high-level competition organized for a first edition, the challenges were multiple: mobilizing universities and students (interest and enthusiasm), and financing the budget to guarantee the remuneration of all the service providers and artists mobilized for this purpose. But also and all the practical organization to ensure its success. In the end, we were very satisfied with the enthusiasm and professionalism with which the event was held. Going forward, we'll need to find and secure more sponsors, and creatively mobilize the use of financial resources to guarantee a financial equilibrium enabling ULIGPRO to be self-sufficient so we can guarantee its sustainability.
For such success, we'll have to find media partnerships (press, web, TV, and radio), artistic partnerships, large-scale logistics, printing and communication tools. And set up an association of volunteers to help with the manpower needed to make the event a complete success. Unfortunately, for this competition, we were unable to secure the support of sponsors to help us finance the event. This first edition of ULIGPRO was entirely financed by BENIK GROUP through BENIK SERVICES sarl.
FF: Was the U-Ligue Pro an internal university competition? If so, which university and how many teams participated? If not, how many different universities participated? Additionally, what kind of feedback did you receive from the participating teams and the audience who attended the matches?
BK: ULIGPRO is an inter-university competition that will bring together every year the public and private universities and business schools of Côte d'Ivoire. Selected according to the criteria of competitiveness, excellence, professionalism, training support, infrastructure, and involvement in the competition. The professional university league brought together 16 universities divided into four pools of four. These universities competed over 14 days. After a draw at a kick-off press conference, which gave all participants a clear idea of their opponents, there was a kick-off ceremony, followed by the group matches. And then the knock-out matches through to the semi-final and the final.
Here is a list of the schools that took part in the U-Ligue Pro competition:
ESATIC (Ecole Supérieure Africaine Tic)
IUA (UNIVERSITY INSTITUTE OF ABIDJAN)
ISTC Polytechnique (INSTITUTE FOR COMMUNICATION SCIENCE AND TECHNOLOGY)
IUGB (International University of Grand-Bassam)
GSM (GRADUATE SCHOOL OF MANAGEMENT)
BEM Abidjan – Business School
HEC Abidjan – Business School
CERAP (Center for Research and Action for Peace)
ISTCJF (Higher Institute of Accounting, Legal and Fiscal Techniques)
UNIABIDJAN (The University of Abidjan)
FUPA (PRIVATE UNIVERSITY FACULTIES OF ABIDJAN)
UICI (International University of Côte d'Ivoire)
UIPA (PRIVATE INTERNATIONAL UNIVERSITY OF ABIDJAN)
IEA ABIDJAN – FRENCH SCHOOL OF MANAGEMENT
ISPA – ISPA Polytechnic University
IIPEA (Institut Internationale Polytechnique des Elites d'Abidjan)
The tournament was won by FUPA, 2nd place was IUA and in 3rd place was ESATIC.
It featured 14 beautiful days (weekends, Saturdays and Sundays) with a great atmosphere punctuated by artists' performances. At the start of each match, the universities had time to present their universities and pass on an awareness-raising message to Ivorian youth.
The feedback we've had from the universities has been overwhelming, surpassing our expectations for this first edition.  Over 30,000 people watched this event online and the venue has a capacity for over 1,200 attendees which was filled for many of the matches, especially for the later stages. With 16 teams taking part, each team had 15 players and 5 staff members so a total of 250 participants and 80 staff members giving an overall total of 330 involved in the event. In Europe at this time, the European Futsal Universities Championships are taking place. The event has 700 participants, so in comparison, for our first event, I think we did extremely well to bring together so many teams, staff along with fans.
In fact, we had no difficulties recruiting over 150 volunteers to help with the organization, promotion, and success of the event. The organizing team even received by the administration of the competition's winning university, FUPA; the Most Value Entrepreneurship 2023 prize. We've received messages of encouragement and congratulations from the participating universities, with whom today we are a close, partnership, a real ULIGPRO family. These universities have already expressed their willingness to participate in future editions of ULIGPRO. We have also received messages and testimonials from a lot of students, who have told us with great emotion how much they enjoyed the competition. Today, they are true ambassadors for ULIGPRO. You can watch the final below:
FF: What were the rewards or prizes offered to the potential winners of the U-Ligue Pro final? And have you considered the possibility of registering the winners for the FISU 2024 World University Futsal Championship as part of your future plans?
BK: The 1st, 2nd, and 3rd place winners received 5 million FCFA (£6,534), 2 million FCFA (£2,613), and 1 million FCFA (£1,306) respectively. We also awarded 1 million FCFA (£1,306) to the best UIGB fair-play team, 500,000 FCFA (£653) to the best goal scorer, 200,000 FCFA (£261) to the best player, 100,000 FCFA (£130) to the best goalkeeper and 100,000 FCFA to the best coach. A special prize of 100,000 FCFA was also awarded to the referees. All in all, a total of 10 million CFA francs (13,068) was raised.
As part of our future projects, one of our most ardent desires is to be able to enter the winners of this competition in the FISU 2024 World University Futsal Championship. We want to see these young talents participate and contribute to winning several international Futsal competitions such as the Olympic Games, and the African Cup, and maybe the first African nation to win a FIFA Futsal World Cup.
Plans to Enhance Futsal Understanding and Development
FF: What are your plans to improve the competition in the future regarding the understanding of futsal by teams and referees? Are there any initiatives in place or planned, such as workshops for referees or training programs for coaches, to enhance their knowledge? Additionally, has the Ivorian Football Federation contacted you regarding futsal, considering the success of your competition?
BK: Our plans to improve the competition in the future are rich and varied:
Aim to increase participation and develop the players' and referees' understanding of futsal.
We regularly have meetings for this purpose, assessing mistakes, and points for improvement
We share ideas for strategic development to improve the organization and make this competition exceptional.
Training programs for coaches, players, and all stakeholders are planned for this purpose, and requests for support in training and capacity building have been addressed to the Ivorian Football Federation.
The Ivorian Football Federation has not yet contacted us about Futsal, with regard to the success of our competition. But, we have kept in touch and hope to be able to make our contribution to the development of futsal in Côte d'Ivoire.
Broadcasting and Future Aspirations for U-Ligue Pro
FF: Watching the final, you offered numerous entertainments throughout the match, before and after, with singers, dancers, commentary, etc. Have you made efforts to approach national television channels for a possible broadcast of the next competition?
BK: This tournament was broadcasted on our Facebook page, much to the delight of our fan base. We are making efforts to approach national TV channels, notably NCI, La 3, and Ivoire +, with a view to the possible live broadcasting of the final phases of the next edition of this competition, to be held from April 2024 with the 16 universities qualified from the 32, at the end of the qualifying phases.
Expanding Horizons: Future Projects and Gender Inclusion
FF: In addition to the U-Ligue Pro. Do you have any other aspirations or projects to contribute to the development of futsal in Côte d'Ivoire?
BK: We plan to extend to universities all over the Ivory Coast. For the 2024 edition, we'll have 32 universities.
We hope to expand into the sub-region and internationally with the support of federations. It would be great to be the University Futsal competition that represents the African continent. A development like this would only help to increase player development, media interest, and business investment. We also intend to promote gender equality by including women's futsal teams in 2024. This year we already had some female ambassadors. They took part alongside men, such as Maribelle OTOKRO, from the CERAP team. We also had female referees and coaches.
Author of  this interview
Stephen McGettigan was born in the Republic of Ireland but grew up in Belfast. He is the founder of Futsal Focus and a Football Industries MBA graduate from the University of Liverpool Management School. He has worked in the Football and Futsal industries for 15 years.
Organ Donation
Futsal Focus is a supporter of Dáithí Mac Gabhann and his family's campaign to raise awareness of Organ Donation. We encourage our readers to learn more about Organ Donation: https://www.organdonation.nhs.uk/
Futsal Focus
You can read more articles about global futsal by going to the top navigation bar or by clicking here
If you like this article and would like to keep updated on Futsal news. You can now follow Futsal Focus via Google News. Follow our page which will send you an alert as soon as we publish an article. Please click here and follow us on Google.
You can also keep updated on Futsal news by submitting your email below in the Subscribe to Futsal Focus option.