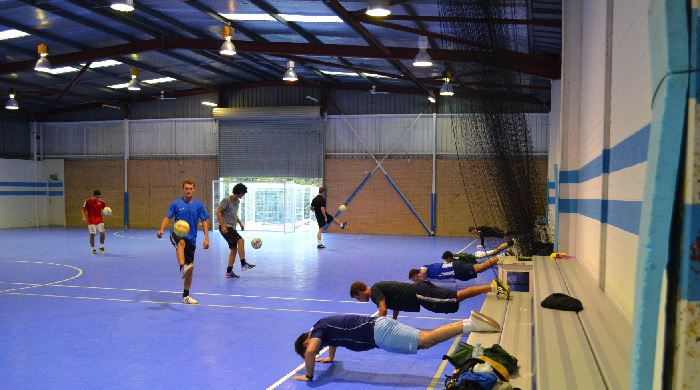 Estimated reading time:1 minute, 41 seconds
Introduction
Fitness Assessment Protocols for Futsal Players in emerging Nations and Associated Activities to Improve Fitness
As Futsal has grown more rapidly in the last few years than at any time in history, so the volume of Futsal research and data available to Futsal Coaches has grown alongside it.
What most of the analysis has identified, however, is that the similarity in physiology between football and futsal players has led to the adoption of many football-specific assessments being utilised for the identification of suitable benchmarks for Futsal.
In "emerging nations" – countries where futsal is not a traditional activity or is displaced by other forms of activity (football, regional variations of 5-a-side football etc) – then these benchmarks can hinder the development of the sport.
What these have identified is that the key elements in both sports, endurance, speed, strength and power are generally similar, but that in terms of leg strength and power Futsal players return poorer results than their football counterparts.
Author:  Mark Potter, Scotland's first UEFA B Futsal Coach, Co-founder and Technical Director of Futsal Scotland and former Scotland national Futsal team manager
If you like the information provided, you can read more Futsal research papers by going to the top bar navigation and clicking on Research or click here
If you like this article and would like to keep updated on Futsal news, developments etc then please submit your email below in the Newsletter section. Plus, by clicking on the Subscribe to Futsal Focus option on the header.
Follow Futsal Focus by clicking on Facebook, Twitter or Instagram or on the social media buttons on the right sidebar.
Main picture: South Metro Futsal Club