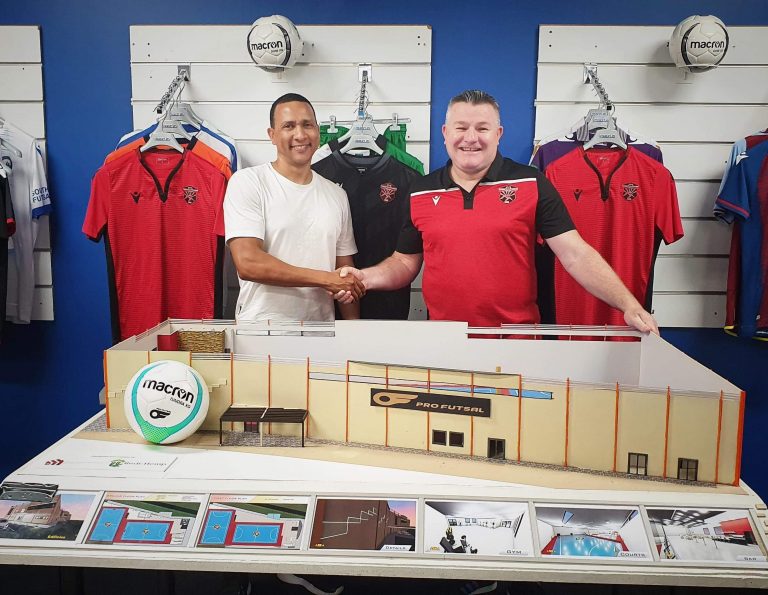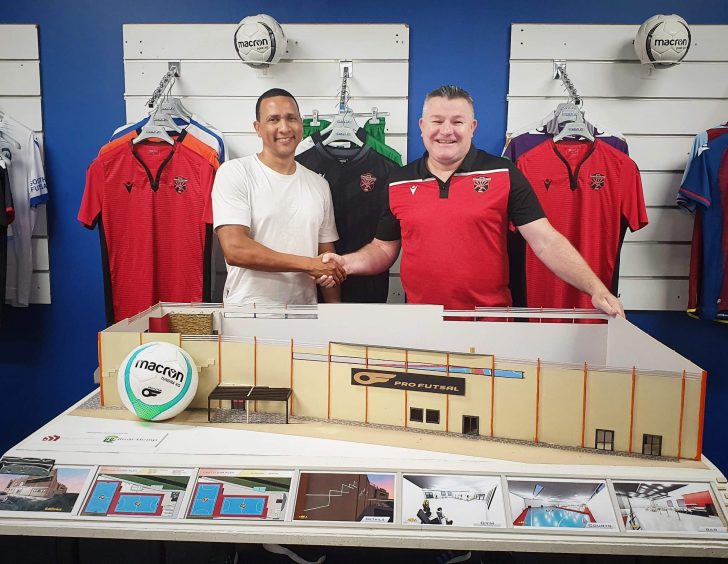 Estimated reading time:8 minutes, 55 seconds
Today's interview concerns an exciting development taking placing in Western Australia, Perth with Pro Futsal.
Futsal Focus has published articles before about Pro Futsal and you can read these related articles below:
We thank Pro Futsal for their support, and for giving Futsal Focus an exclusive to break this news about their incredible vision for the development of futsal in Australia. El Abraham's CEO of Pro Futsal and Nestor Javier Fonseca the founder of Cambio Cumbre Futsal Club are taking a giant step for Australian futsal and futsal club development. I have never heard of a futsal provider ever doing this for their club members.
FF: Before, we getting into this exciting news EL, can you please tell Futsal Focus readers about Pro Futsal for the first time a bit about your organization and what you have been doing before their new direction?
EL: A brief background for you. Pro Futsal began operating back in 2014 which was when we opened up the first Futsal Centre in Western Australia, something my business partner Raj Albuquerque and I are very proud of. We originally opened as the WA State Futsal Centre, the first Indoor Sports facility dedicated solely to Futsal, and quickly became known as the home of Futsal providing not only leagues to play in but pathways and development for all players of any level. In 2018, we officially re-branded and became Pro Futsal as we looked to grow our brand and structure beyond just Western Australia.
FF: Can you now, give us an insight into what inspired you/ how did you came to have this new vision for futsal in Australia before you get into the details of this new development?
EL: Since 2006, prior to opening the centre and all in my spare time, I ran Social leagues and also started the WA State Futsal League, the most elite and competitive Futsal league in WA which attracted some of the very best local talent. The original teams were comprised of State Futsal team players and top outdoor players all playing together and competing in a structured environment to showcase Futsal as a sport in it's own right. What started as an 8 team league for men has now grown to a 14 club State Futsal League with competitions for men and women and all age groups starting at U7's, all sanctioned by the governing body of Football West and all being played out of our own Futsal venue. The growth of the sport and where we have been able to take it in such a short time, with the support of so many has been the real inspiration and is what drives our team at Pro Futsal to keep going and to constantly be able to provide opportunities for as many people as possible. The vision was always there but the journey of how to get there was never straight forward and it has been riddled with many highs and lows but most rewarding is to see those who have stepped up and now become advocates and partners to achieving the ultimate goal.
FF: El, please break the news for Futsal Focus followers concerning what your vision is for futsal in Australia?
EL: The league is a showcase of what is possible for the sport, the athletes and the clubs but the engine behind it all is the team we have put together at Pro Futsal who with the support of the clubs have grown the sport and now by working together will continue to propel the sport to new exciting heights. The key for the sport to grow and gain credibility is for the players and the clubs to take themselves more seriously and focus on growing themselves and the role of Pro Futsal is to facilitate them in doing so. The clubs need to be sustainable and be able to provide pathways for their players with opportunities for all their members. The exciting news is that all the years we have put into growing and developing the sport we want to be able to share that with the clubs and work with them to have their own facility to grow the sport their way whilst sharing the vision of also competing at the highest level.
Pro Futsal have signed Licensed agreements with 2 Futsal Clubs who will partner up in having their own home to grow the sport of Futsal. The Fremantle Wolves were the first club to partner up in the current facility we have in Bibra Lake and the next step is to work with Rockingham Cambio Cumbre to sign on for a purpose-built venue in their community of Rockingham. Each venue we open will be a Pro Futsal venue but will become home to these clubs for trainings and league games for all the age groups they have of the teams competing in the WA State Futsal Leagues.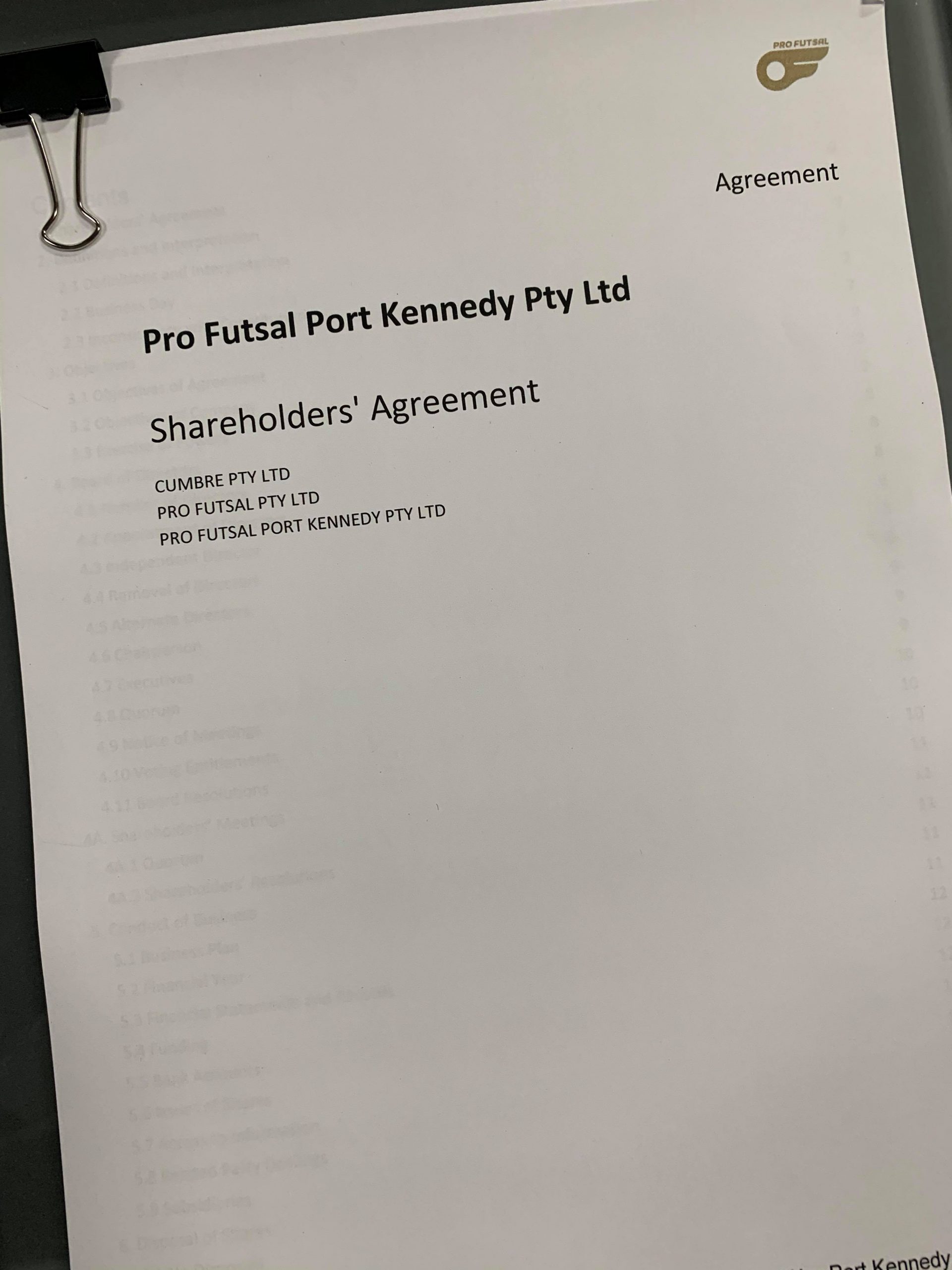 The reason for a partnership is so that we can continue to grow together and there is reduced financial burden on the club. Everything Pro Futsal does will now be available to the licensed clubs to provide a revenue stream and further opportunities for the clubs. Some of our partners and opportunities include, FA affiliation and support, Insurance, Leagues, Macron Sports apparel and merchandise, Schweppes and other sponsorships, United Futsal travel and coaching pathways, MiFUTSAL digital platform, Pro Futsal marketing and support plus so much more.
FF: Nestor, when did EL first approach you about this vision and what was your reaction?
NJF: The direction started to become clear a few years ago because of all the issues we have faced as a club. We have collected nearly a decade of experiences which helped us get to this point and now with the business knowledge of Pro Futsal I believe we have the right tools to succeed.
FF: Now, that you have decide to join Freemantle Wolves to be an example to other clubs who may take this next step in their development as well, how do you feel?
NJF: I am excited to finally be able to start working on our goal, and I look forward to making an impact by taking the sport and the club to a new level I feel it deserves in Australia. We will work hard to ensure that we are a successful example to other clubs who may be considering to follow us with this development. I hope more clubs will consider this business model and join us in developing clubs competing at a different level, with a professional outlook and the determination to aid futsal development in Australia. Along with player development which will no doubt go on to assist the Australian national team in the near future.
FF: What do you hope to achieve specifically for your club going forward that will help its development?
NJF: There are 2 focus areas in our plan, sustainability, and building a fan base. We need thousands of people to know what Futsal is, and use different strategies to ensure the club make an impact in their lives so they can turn into fans of the sport and Cambio Cumbre mainly.
FF: When will this take off, do you know when the facility will be built?
EL: The location of the venue is in the city of Rockingham where the club is based and we are pushing for an opening date of late 2021 with some other exciting features and firsts for the build. Unfortunately, we will be saving those announcements for throughout the year as we progress and the excitement continues to grow.
FF: To futsal enthusiasts reading this article, what do you hope they can take away from it that may help other developing countries?
EL: I think the most important take away is the importance of working together and the sacrifices we all need to endure for the greater cause. So often I hear of people or have encountered people choosing to be competitors rather than finding a way to work together. Sacrificing family time, playing, coaching and also growing my own club just so that I could realise all these opportunities for everyone in the sport was hard but to now see people like Nestor and his club, Jose and his club plus the many others already in line to sign up choosing to work with us, truly is a testimony as to what is possible. The Future is definitely Futsal and we have even more exciting news which we will continue to roll out each year.
FF: To futsal lovers, wishing to have an impact in their country what advice would you give to those who don't have a facility for their club etc but are trying to attract large amounts of money. How would you tell them to take their first steppingstones to show sustainability so they can progress further to eventually have their own facility?
EL: Focus on your club structure and remember that your professionalism will attract what you need. It's not only about attracting money, as much as that helps, but it's about what your club can offer to not only your members but the community and also having a growth mindset. Be prepared to do what others won't and show why people should invest or want to support your Club. If you really want to be a part of where Pro Futsal is going, contact us, share the vision and trust the process. It's not easy by any means but when people support each other incredible things happen.
All I can say is that you have both inspired me. I think this is amazing, and truly gets me excited and shows true leadership in a developing futsal nation such as Australia for participation and clubs. I congratulate both of you. I hope those involved in futsal development in other countries will get in touch with you, and try to learn from your example.
You can read more articles about global futsal by going to the top navigation bar or click here
If you like this article and would like to keep updated on Futsal news, developments, etc then you can now follow Futsal Focus via Google News by following our page which will send you an alert as soon as we publish an article so please click here and follow us on Google.
You can also keep updated on Futsal news, developments, etc then please submit your email below in the Subscribe to Futsal Focus option.
Follow Futsal Focus by clicking on Facebook, Twitter, or Instagram or on the social media buttons on the website.