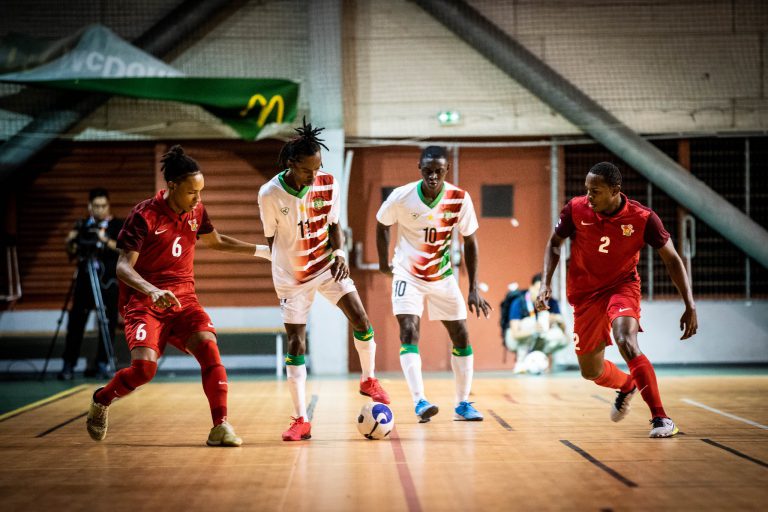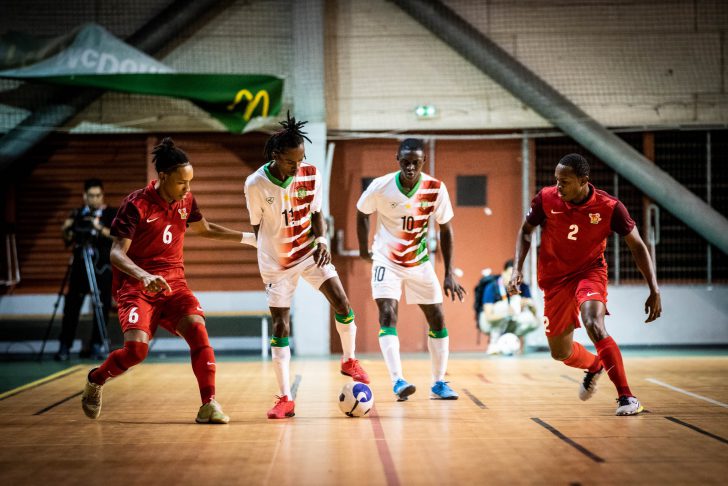 Estimated reading time:5 minutes, 9 seconds
A ​​week ago, the first Caribbean Games took place on the island of Guadeloupe, which included a futsal competition between six U-23 national teams. The tournament concluded with Cuba taking the gold medal, Suriname, the silver and Trinidad and Tobago, the bronze. Martinique, Guadeloupe and Curaçao were in fourth, fifth and sixth position respectively.
Cuba came as the great favorite to win the gold medal and that's how it played out. They started achieving a resounding victory, 1-12 against Martinique. On the second day, they hammered their opponents again, this time 5-0 against Curaçao, thus achieving first place in Group B to advance to the final. In the match for first place, Cuba faced Suriname and with a resounding victory they ended up obtaining first place winning 9-2.
The other two main teams were Suriname and Trinidad and Tobago, not only for obtaining the silver and bronze medals respectively, but also for their good performances on the parquet floor of the Palais des Sports du Gosier. Both national teams gave us the best match of the tournament on the third day of Group A. Showing quality in the game, both teams fought until the end in a tight match, and the end result was an 8-7 victory for Suriname and a place in the final. Trinidad and Tobago played the third place match against Martinique, winning the match 8-2, and taking the bronze medal. In addition, Che Benny, captain of the 'Soca Warriors' (Trinidad & Tobago) was named the MVP of the competition after having a sensational tournament with numerous goals and assists.
In an interview posted on the Futsal Association of TT Twitter page, Benny said he was proud of his team as futsal is still a developing sport in TT.
"Back home in Trinidad we just started playing futsal, and we fell in love with the game and we are so happy to carry back a medal for our people back home," Benny said.
"All we have to do is believe in ourselves and I don't think there is a team that could beat us. We lost last night (to Suriname 8-7), but tough luck…I just want you all to remember that only three months (ago) we started playing this game. We are in love with it now, and we are coming bigger and stronger."
Giving his thoughts on the inaugural Caribbean Games, Benny said, "It means a lot. Every time I put on red, white and black for my country it means a lot, no matter what it is.
"(It is) the first Caribbean Games (and) we got a bronze medal. We are thankful."
Martinique, Guadeloupe and Curaçao didn't have the best tournament. All three teams were beaten in the group stage. The best result was a 1-1 draw between Martinique and Cuarçao. Martinique finally made it through to the bronze medal match but fell against Trinidad and Tobago, finishing fourth. Guadeloupe and Curaçao met in the match for fifth and sixth place. The final result was 12-6 in favor of Guadeloupe who got fifth place while Curaçao came last.
Two Guyanese Referees impressed FIFA and UEFA futsal instructors during the inaugural Caribbean Games in Guadeloupe, culminating in their selection as part of the match official team for the final of the competition. Colin Abel and Lenval Peart were singled out for praise by FIFA futsal instructor Wilson Da Costa, who said the feedback received for the two officials had been "amazing".
"In a nutshell, both Referees were exceptional, on and off the field of play," Da Costa said. "They officiated the finals – and that speaks volumes. I want to congratulate the football association for keeping these officials interested in the game."
Abel was praised for his "superb personality", "good foul recognition", and "very good movement". "I would like to see him as a FIFA referee for futsal by the end of the year," Da Costa explained.
"That is the impact he made on myself and on the UEFA instructor from France." Peart was singled out for his "expertise" and "know-how".
"Peart is someone who leads futsal in your country," Da Costa said. GFF Head of Refereeing and Executive Committee member Dion Inniss said he was extremely proud of the two officials.
"We are particularly happy with the performances of Colin Abel and Lenval Peart," Inniss said. From all reports, they have acquitted themselves exceptionally well, and this augurs well for our match officials for future appointments. We would like to encourage other match officials who have an interest in becoming a futsal Referee to step forward," he added.
"We will do our best to create opportunities. We are hopeful that other opportunities will present themselves in the near future."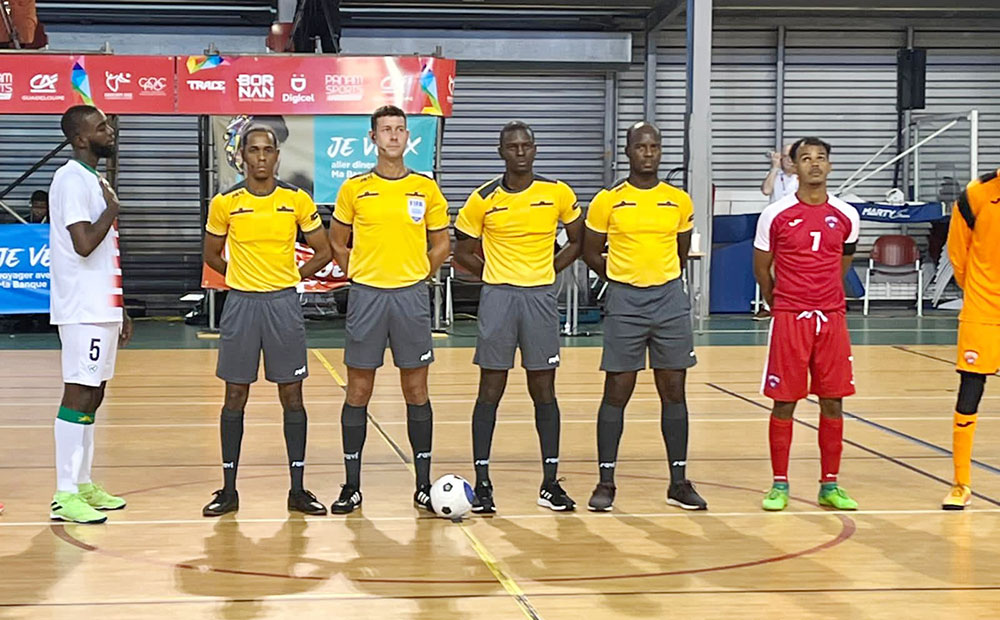 Futsal Focus
You can read more articles about international futsal by going to the top navigation bar or click here
If you like this article and would like to keep updated on Futsal news, developments, etc then you can now follow Futsal Focus via Google News by following our page which will send you an alert as soon as we publish an article so please click here and follow us on Google.
You can also keep updated on Futsal news, developments, etc then please submit your email below in the Subscribe to Futsal Focus option.
Follow Futsal Focus by clicking on Facebook, Twitter, or Instagram or on the social media buttons on the website.