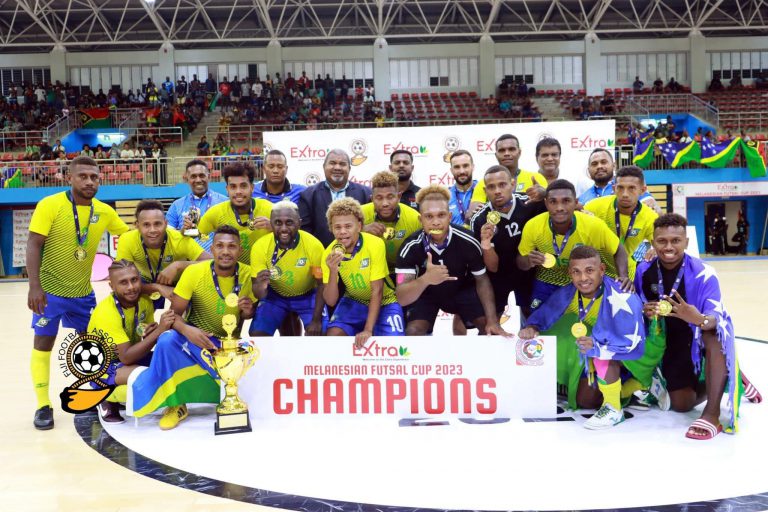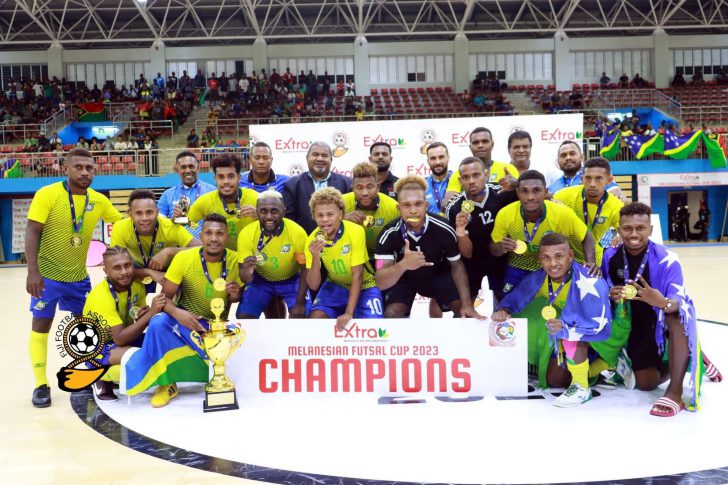 Estimated reading time:2 minutes, 37 seconds
English Futsal Coach Damon Shaw wins his first trophy as the new Head Coach of the Solomon Islands, the 2023 Extra Supermarket Melanesian Futsal Cup, Fiji
The four-team competition included Fiji, Vanuatu, and New Caledonia. The Extra Supermarket Melanesian Futsal Cup finished with the Solomon Islands as the victors. Damon Shaw celebrated with his players this important milestone in their ambitions to return to the FIFA Futsal World Cup.
It was an interesting competition for him to see his regular players and debutants play ahead of the OFC Futsal Cup Qualifiers which will take place later in the year in New Zealand.
The Solomon Islands faced Vanuatu in the final, and hosts Fiji met New Caledonia in the third-place play-off which they lost 0-2. Previously, Vanuatu and the Solomon Islands played a close game in the group, and the Solomon Islands came out on top, winning 4-5. Heading into the final, the question was which team would learn from the previous encounter. And, the powerhouse of Oceania, the Solomon Islands, showed their dominance again, winning the match, 5-1.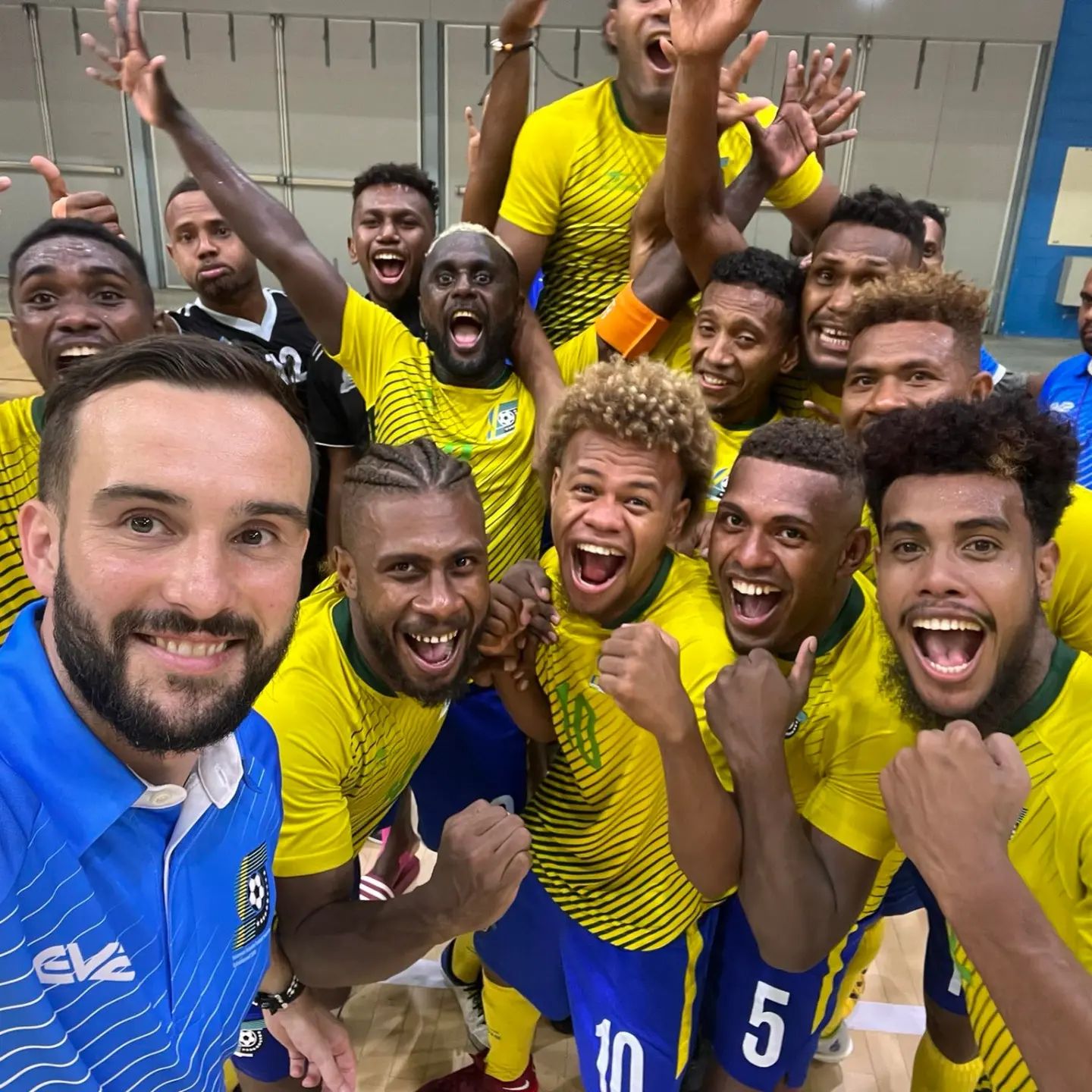 Vanuatu despite this defeat should be happy with their performances throughout the competition. It will be interesting to see how the nation performs in the OFC Futsal Cup. New Zealand are the current holders of the OFC Futsal Cup and will be hoping to secure their place in the FIFA Futsal World Cup for the first time in this year's OFC Futsal Cup which will act as qualifiers for the competition. The Solomon Islands under Damon's leadership have shown the ability to adapt and learn quickly, their convincing victory in the final showed this. We are excited to see if New Zealand will be able to do the same in the face of adversity. But, despite this victory, did the Solomon Islands show enough in this tournament to concern New Zealand who defeated the Oceania Powerhouse, 6-2, last September? The work has now started for the Solomon Islands and Damon Shaw to claim back their trophy and retain their place in the FIFA Futsal World Cup as the face of Oceania futsal.  In the Solomon Islands, the nation has its first futsal-specific facility, a facility they had been waiting for, for many years. All the support Damon needs is in place, this year will be the biggest challenge of his career so far. Should he succeed, he will be the first English coach to ever lead a nation into a FIFA Futsal World Cup.
Futsal Focus
You can read more articles about international futsal by going to the top navigation bar or by clicking here
If you like this article and would like to keep updated on Futsal news, developments, etc then you can now follow Futsal Focus via Google News by following our page which will send you an alert as soon as we publish an article so please click here and follow us on Google.
You can also keep updated on Futsal news, developments, etc then please submit your email below in the Subscribe to Futsal Focus option.