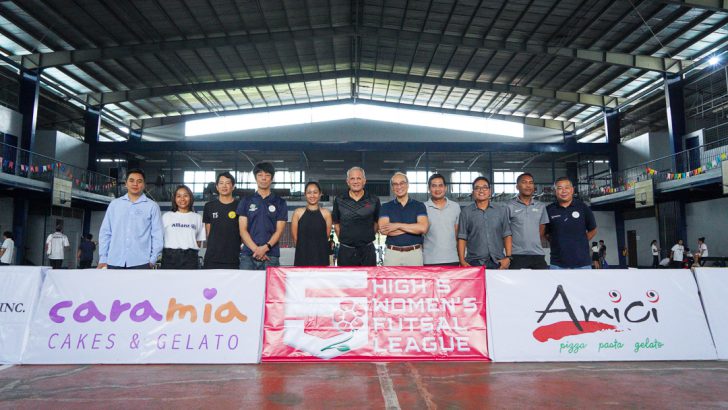 Estimated reading time:4 minutes, 58 seconds
The Philippines has long been known for its love of basketball, but the beautiful game of futsal has been gaining more and more attention in the country in recent years, especially among girls. Now, the country is taking it a step further with the launch of the HIGH 5 Women's Futsal League, the highest level of Philippine women's futsal.
Organized by the Philippine Football Federation's Futsal Department and the Henry V. Moran Foundation, the HIGH 5 Women's Futsal League brings together 8 women's futsal clubs from diverse backgrounds. Tuloy FC, Gawad Kaling FC, Tondo FC, and Payatas FC are tied to foundations that use the sport of futsal for community development. Azzurri SC, Dr. J Autoklav FC, and Pangasinan United FC are private clubs, while the University of Makati is a school-based futsal team that competes in the local university futsal league.
"Last year, we piloted a U23 Women's Futsal League which mainly university teams competed in. The best players from that league were invited to form the Philippine Women's futsal team and they took part in two international friendlies against Guam. It was so successful that we had to follow it up with a women's open league in 2023." says Kevin Goco, Head of the PFF Futsal Department.
One of the goals of the Philippines' new women's futsal league is to promote community development. The league is played at the Tuloy Foundation's Futsal Gym, home of Tuloy FC, an NGO that is famous locally for its youth football and futsal academies. Tuloy FC takes children off of the streets and regularly produces national team players. The HIGH 5 Women's Futsal League will provide opportunities to underprivileged kids who are mentored by PFF officials to become future coaches, referees, sports marketers, and tournament match officials.
"This concept of engaging marginalized communities is very important to me" adds Goco. "In the Philippines, where there is a lot of poverty and every community has an indoor court, futsal can easily touch many lives. I just don't want to develop futsal players from these communities, I want to also develop the entire futsal ecosystem."
Women's futsal has been gaining in popularity around the world, especially in the Philippines. In the country, the sport is the recognized format of football for girls in the Department of Education. Women's futsal has high participation at both the grassroots and youth levels mainly due to the Palarong Pambansa, the country's largest national school tournament organized by the Department of Education.
The league also serves as a scouting platform for the Philippine Women's National Futsal Team. Futsal coaching legend Vic Hermans spear-headed the organization of the HIGH 5 Women's League as a means to further identify players for the women's national team pool.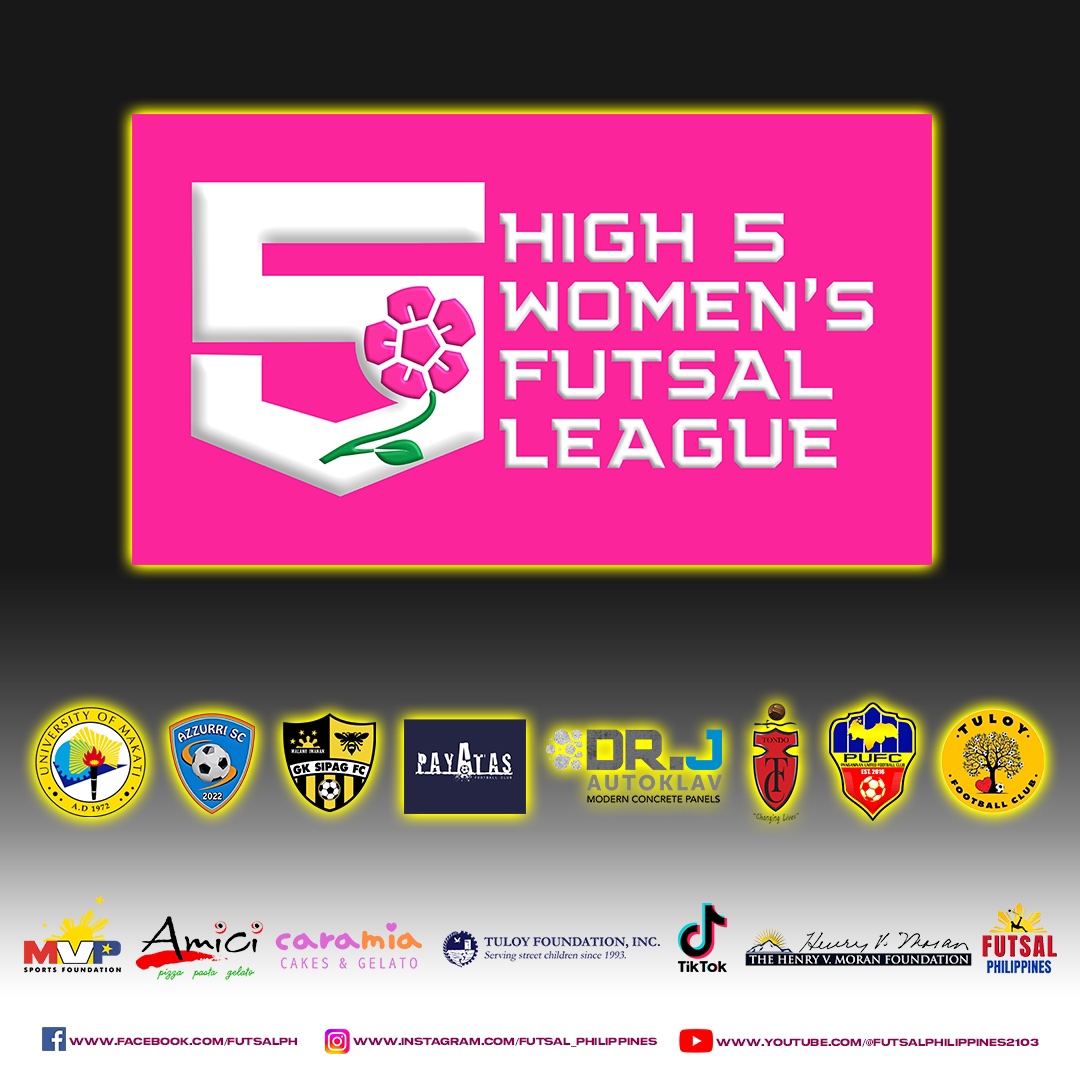 "I think the Philippines has massive potential in futsal, especially for women. This is why I advised the PFF as early as 2015, when I came to the country as a FIFA consultant, that they put more focus on developing futsal, especially for women. A major problem of football development in the Philippines is the lack of football infrastructure to cater to 110 million people. So futsal can be an alternative, and the local take-up of the sport proves this. A women's futsal league is needed to bring all the girls playing futsal at the grassroots and amateur level to the top." says Hermans.
Vic Hermans who still serves as a FIFA Futsal expert and has been living in the Philippines since 2022, working with the PFF extensively since 2019.
Hermans says, "I met wonderful people like Mr. Danny Moran and Mr. Kevin Goco in the Philippines. Danny is a former national team football player and is a successful businessman in the Philippines. Through his Moran Foundation, he regularly supports the PFF's futsal program through futsal in school programs and futsal competitions like this women's league. Kevin is a very bright young man and sincere in his vision for inclusive futsal. He was an AFC-funded scholar in the prestigious FIFA Master program, a graduate course where he topped his class as Valedictorian in 2020. Kevin could have gone to work anywhere in the football industry, but he chose to focus his talents on futsal development in his country. I loved what the people here wanted for the futsal game because they love the game, especially as a means to impact women and the poor."
Hermans' goal is to use the High 5 Women's League to organize a pool for a 4-Nations International Women's Futsal tournament that the PFF is looking to host in late October 2023 in the Philippines. "We will form a national team from the best players in this league. I am in touch with several countries that already want to come to the Philippines with their women's futsal teams to compete against us. We hope to organize the  tournament in October to bring more awareness to futsal and women's place within this sport."
The video clip below is footage from the international friendlies against Guam. Fans stayed behind in the stadium to celebrate with the women's team, meet and talk with them.
Futsal Focus
You can read more articles about global futsal by going to the top navigation bar or by clicking here
If you like this article and would like to keep updated on Futsal news, developments, etc then you can now follow Futsal Focus via Google News by following our page which will send you an alert as soon as we publish an article so please click here and follow us on Google.
You can also keep updated on Futsal news, developments, etc then please submit your email below in the Subscribe to Futsal Focus option.
Follow Futsal Focus by clicking on Facebook, Twitter, or Instagram or on the social media buttons on the website.