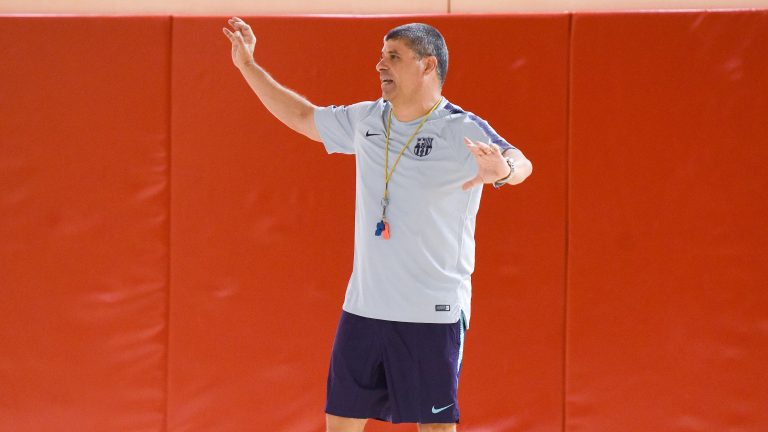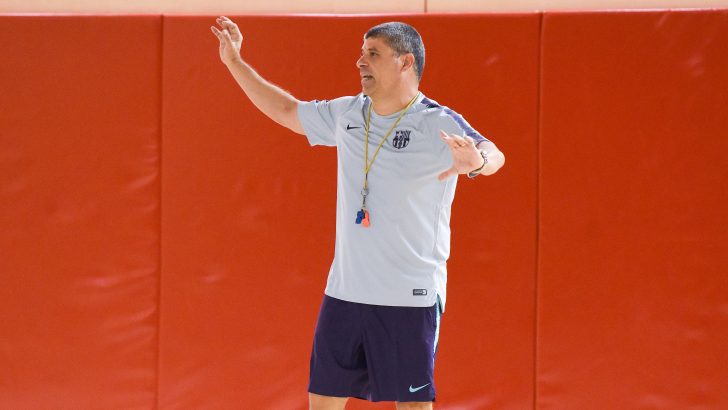 Estimated reading time:8 minutes, 57 seconds
Xavier Closas, Head Coach of Barcelona's B team, futsal consultant and co-owner of IOX Futsal (www.ioxfutsal.com) with Oscar Alonso, talks to Futsal Focus followers about futsal in Spain, Barcelona, the futsal industry and more. In vibliotec you can find his new workshop on line at www.vibliotec.org
To start the interview, we wanted to learn more about Xavier, his background and why he got involved in futsal:
Firstly, I would like to thank you for this opportunity to feature on the Futsal Focus website, it is a pleasure for me to share information with futsal enthusiasts, I really enjoy it. It is vitally important in this industry that we help each other. I hope everyone who read this is in good health and safe around the world.
I started to play futsal when I was in school alongside football but at the age of 20 years old, I decided to play only futsal. I made this decision because in football I was a defensive midfielder, and I didn't get a lot of touches on the ball and my involvement in the game was limited. However, in futsal, I was always involved, constantly getting touches on the ball and I absolutely loved it. This is also a good reason why children should be playing futsal when they start to kick a ball, they have more fun, get ten times more time with the ball and they are always involved in the game. Futsal also improves the child's quick decision-making skills, his or her passing, dribbling, and shooting. Whereas in football you get too much time on the ball, decision making is slow, you may not get enough touches on the ball and your involvement can be limited as well.
When I was 24 years old, I unfortunately had a serious knee injury which ended my playing career and I have been coaching now for 27 years. When the injury happened, I switched to coaching and have worked hard to educate myself. I have a Degree in Sciences in Physical Activity and Sports from the University of Barcelona, along with a Post-Graduate in 'Planning in High Performance team sports' and in Coaching focused on 'The emerging coaches.' My academic education in coaching is also supported by my practical coach education through qualification such as the national Futsal coach level 3 and a UEFA Pro qualification.  To apply my knowledge, I have been fortunate to work as a Team Management teacher for the Catalan Futsal Federation, I was also a coach in Japan for Predator. My first period at Barcelona was from July 2007 to 2005 for the first team then I moved to AEBELLSPORT and now I am back at Barcelona as their B team head coach and I coach in the academy.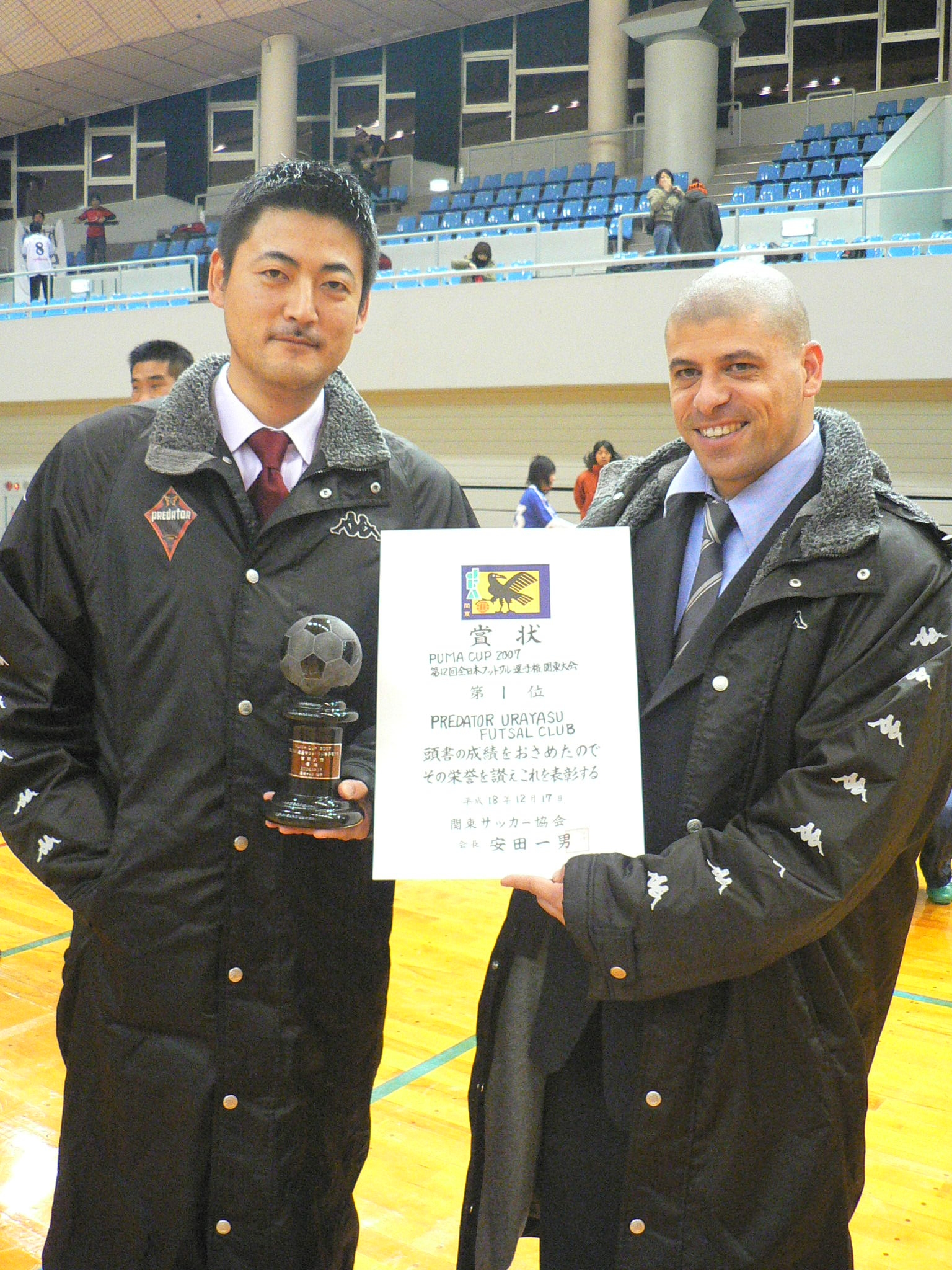 My objective as a coach at Barcelona is to develop smart, intelligent players, Oscar Alonso and I have created courses where we also discuss this on our company website My IOX futsal. The reason I work hard to make sure my players are well drilled on team plays, understand their positional roles and have an all round understanding of how each of them play their part on the court is due to pressure. Futsal is a pressure game; it is a pressure game when you have the ball and when you don't have the ball. When you don't have the ball, you need to close down the other team right away, you cannot allow them time to organize, position themselves and set in motion their team game plan/ plays. Football is now starting to do this more and we are starting to see football become a game of futsal in many ways on their larger field. The Spanish football teams learned this from futsal, and other countries have learned it from studying how Barcelona and other Spanish teams play.
What is Barcelona's view on how futsal can develop in Spain and how you want to assist the sport's development internationally as well?
Barcelona is one of the most important clubs in the world, not just because of football, but because we embrace various sports, and whatever we do influences many clubs in Spain and around the world. Leading by example and advancing the club's development is a way of life at Barcelona which is why we also take an interest in education. By continuously advancing, we also look to share our achievements with clubs who are interested to learn from us, and that is the same for clubs in Spain and abroad.
At the academy, we try to guide the children, placing as much importance on their education as we do on their coaching while they are with us. We always remind them that an athlete's career is not forever and that they need to have other options which education will provide them. Outside of their education, when it comes to player development, at the academy, we try to bring the players to as many tournaments around the world as possible. We do this because experience is everything for young players, they need to experience different styles of playing futsal. The second team participates in the U20 World Cup in Brazil and for the young players it is a very interesting and an enjoyable tournament because of the standard of futsal in Brazil and across South America who participate in the tournament. We also travel across Europe and they experience different types of refereeing because other countries like more contact whereas in Spain players are more prone to fall over when pressed. At the World Futsal cup in December in Barcelona, Rob Andrews has created an incredible tournament due to teams coming from all around the world to compete.
All these new experiences are important for players to progress, not just as players, but as people as well by opening their minds. When we travel, part of our philosophy at Barca is to share information and I love discussing different concepts with other coaches domestically and internationally, for me it is fantastic. An example of this will soon happen in Australia, where I will take part in a conference online. I will discuss the sports organisation within FC Barcelona and the integration of Futsal within the 'Mes Que Un Club' philosophy and their collaboration with the other sports such as basketball, handball, roller hockey and of course football. I will also outline what I believe are the benefits that futsal can offer the outdoor 11 v 11 player and how they train and compete in Spain and further afield in European competitions. What is also great is that I am joining presentations from other speakers from the United States, The Netherlands, New Zealand and England.
Spain is idolised around the world as a leader in the futsal industry due to work that the LNFS has done to develop the sport, but what in your opinion is holding the sport back from developing further in Spain?
For me, the big problem is football, not just here in Spain but around the world. I am fully aware of the investment FIFA, UEFA etc has made to develop the game and in many ways we work together but that is because of how the system currently is. However, I feel that we (the Futsal industry) depend too much on Football and we need to find our own path just like every other sport has to. Furthermore, the rules changes made by FIFA where made by football people, not futsal people, we didn't decide these changes or ask for them. They are trying to change futsal to be more like mini-football and it is not football, it is another sport, and they are affecting the presentation and excitement of our game.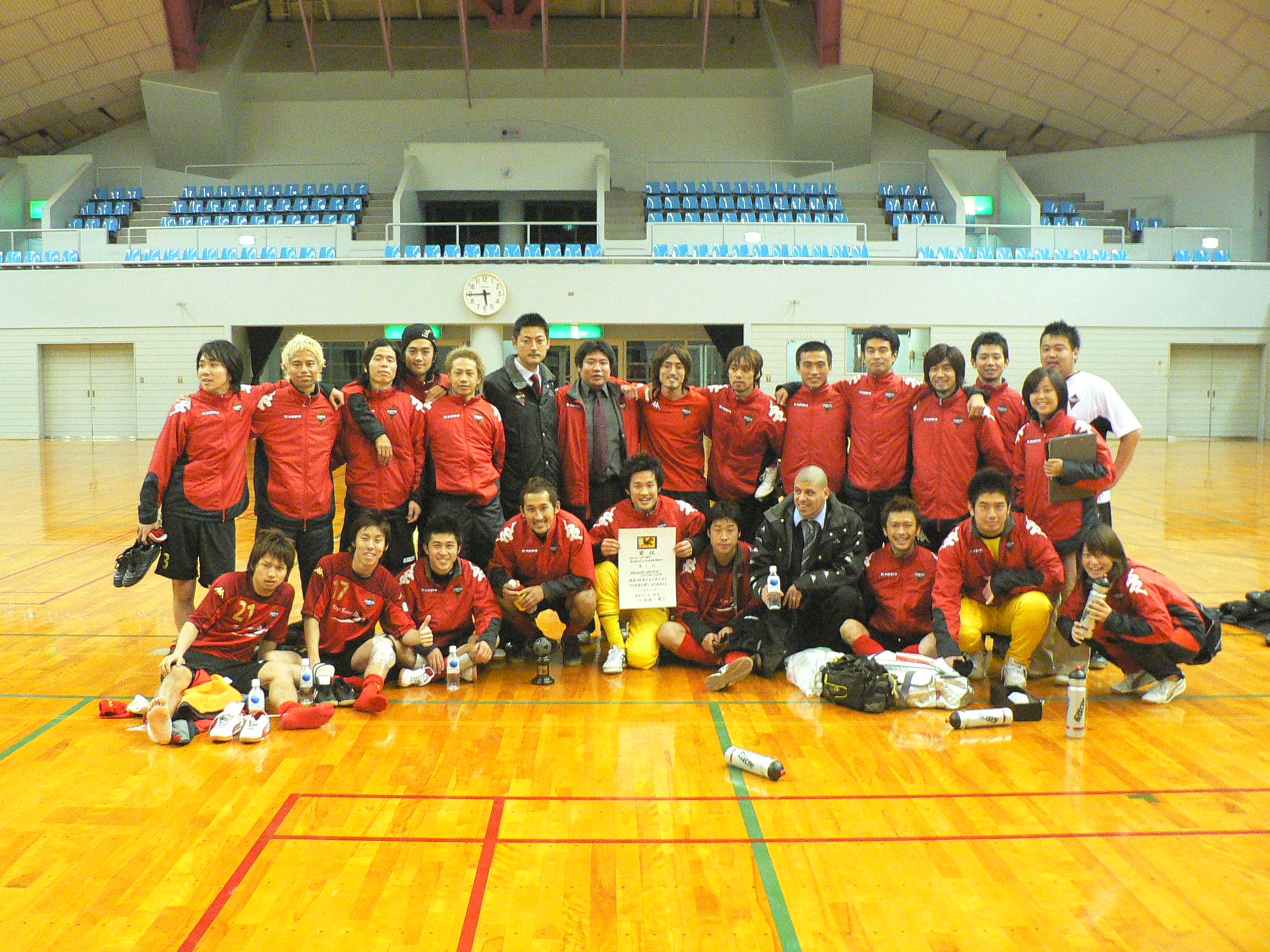 Barcelona is one of the best clubs in the world but there is always progress that a team can make, what areas do you feel Barcelona futsal team still needs to improve?
At the academy, we try to improve every day, if you stop improving you lose. We have three main roles:
Develop quality players: In this role it is important to work hard with the players, to prepare them for the first division and to prepare them to train with the first team at Barca. This is a very powerful challenge because at Barca the players are the best players in the world, therefore, if a player from the academy progresses into the first team, it is a big victory for the academy and justifies the club's investment.
We need to be updated on the new styles and developments of futsal: Continuous coach education is important to this.
Player mentality: We work very hard on their outlook; we are clear and honest with them about the challenge they face, but with practice, determination, consistency, and understanding the philosophy of the club and the sport they can get there. At the end of the day, a coach can give a player all the tools, show the player how to use them, once he or she steps on the court, they have to deliver for themselves and the club. This is why I said my objective as a coach is to develop smart players.
What is it you hope to achieve in your career as a futsal coach?
I am living the dream right now, I am at one of the best clubs in the world, I live in my home city and I love Barcelona and Catalonia it is a beautiful place to live. However, I would like of course to challenge myself at the First Division in Spain and in other countries. Coaching at the elite level is a fantastic experience and I want to contribute to futsal development, which is why I started my company, I did it to share my experience, and passion for this sport. When you love your job what else do you need.
You can read more articles about coaching futsal by going to the top navigation bar or click here
If you like this article and would like to keep updated on Futsal news, developments, etc then you can now follow Futsal Focus via Google News by following our page which will send you an alert as soon as we publish an article so please click here and follow us on Google.
You can also keep updated on Futsal news, developments, etc then please submit your email below in the Subscribe to Futsal Focus option.
Follow Futsal Focus by clicking on Facebook, Twitter, or Instagram or on the social media buttons on the website.