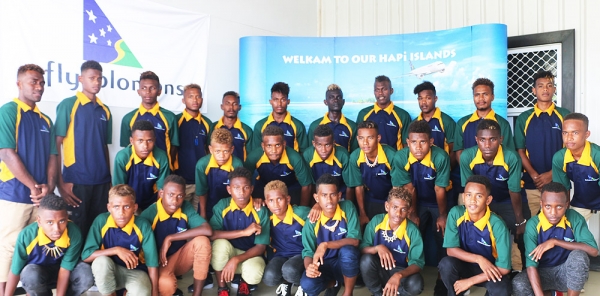 Estimated reading time:6 minutes, 56 seconds
In October this year, history will take place in Argentina, when Futsal places Football at the Youth Olympics in Buenos Aires.
This week Ricardinho was voted the Best Player in the World for the 5th time through the Umbro Awards organized by Planet Futsal but Ricardinho like Falcao will get older like any human being, which is why increasing awareness and participation of Futsal is vital for the sports development so we continue to see stars of the sport on the court. In October, a future Ricardinho or Falcao in their own right will grace the court, entertain the crowd and enjoy the spirit of the Olympic atmosphere for the first time. And, already, nations are preparing for the competitions as are many from the Futsal community planning on being at the event.
The Iranian national futsal team are eager to hold friendly matches against Thailand and Brazil in preparation for Youth Olympics games. Iran's national futsal team coach, Ali Sanei, said that they have applied for several friendly matches ahead of the games. In relation to the applications they have submitted so far for friendly matches, Abbass Torabian, Head of Futsal Committee in Islamic Republic of Iran Football Federation, said "we have talked with Thai officials so far and it is highly likely that our junior futsal team will have a friendly match with Thai team," adding that they have had negotiations with Brazil, and when the date is concluded, the Brazilian team will travel to Iran.
The Solomon Islands are currently in Australia competing in competitions as part of their preparations. Head coach Stanley Puiarana who is leading the junior Kurukurus in Australia this Friday said they are aiming to use the tournament for exposure.
"Our aim for this competition is to gain more experience as well as to keep an eye on our weaknesses and strengths as part of our preparation to represent OFC in Argentina for the Youth Olympic Games,'' he said.
He said his U17 boys will compete in the U19 category in the championship which will be an uphill battle for them.
"Even though our aim is to gain experience, I am 100% confident that my boys will do well in the competition, I trust them that they will do their best. " Puiarana confidently stressed. The Solomon Islands is the only Pacific Island country to participate in the tournament.
The world's best stars of the sport have been praising FIFA's decision to include Futsal in the Youth Olympics, via the Youth Olympic website, one of them being Amanda Lyssa de Oliveira Crisostomo, better known simply as "Amandinha," is to women's futsal what Ronaldo and Leo Messi are to men's football. The 22 year-old, Brazilian is quite simply the best player in the world.
Her rise to the top of her sport has been nothing less than meteoric. Having turned professional at the tender age of 16, she has already helped Brazil win three World University Championship titles, and says her dream is to one day win an Olympic gold. And she believes futsal's inclusion on the programme at next summer's Youth Olympic Games in Buenos Aires means that dream is a little closer.
"Today, my biggest dream is to be at the Olympics playing futsal for the Brazilian national team, not just to win a gold medal, but to experience the Olympic spirit that you get a feeling of when you watch the Games on TV," she enthuses. "For me, that would really be a dream come true. We in futsal continue to hope that it will one day come true. And we're willing to do everything within our powers to help make it happen."
"The inclusion of futsal in the YOG programme was a huge step, a real victory for our sport," she continues. "This is just a first step, but it means all futsal players aged 18 and younger will have a chance to live the Olympic dream and show the world how amazing futsal is. I hope that these boys and girls manage to produce a spectacular tournament. If that happens, I think they can help us achieve our ultimate dream which is to see futsal at the Olympic Games.
Amandinha is convinced that futsal will be a great addition to the YOG, and hopes that its inclusion at Buenos Aires 2018 will help provide it with a platform that will eventually see it feature at the Olympic Games. "Futsal is played by huge numbers of people around the world. It would be brilliant for all these people that love our sport to see it at the Olympic games. Futsal provides many people, especially young people, with their first steps in football, and many of the world's stars have developed on futsal courts. Is a passionate sport, and it would help bring even more passion to the Olympics."
"It's such an intense sport. In a few seconds you can move from attack to defence and back And of course, there are lots of goals. It's also a sport that really engages the spectators. The atmosphere is always amazing, people struggle to stay in their seats, as they are so excited by what is happening on the court. As an athlete that is something you always want when you are competing."
Her own rise to the top of the sport has been based not just on talent but hard work, and she believes also that the YOG can help other young futsal players realise their ambitions.
"I fell in love with futsal early," enthuses Amandinha, who recently moved to Brazilian club Leoas da Serra, in the city of Lages. "I used to watch my father and uncle playing with their friends. And I always played a lot with my cousinsl. There was a futsal court near my house, so it soon became part of my life. For much of my childhood I played with the local boys, but then I formed the first female futsal team in the neighbourhood. Since turning professional my love for the sport has just continued to grow every year."
"I never imagined that at the age of 20 I'd be winning the world player of the year award for the first time," she says. "Things happened so fast I could never have imagined it in my wildest dreams. But then again nothing positive happens without a lot of work. I work hard every day. I am still chasing my dreams, and I hope my achievements can help others to keep following their dreams in the knowledge that they can come true.
Needless to say, Brazil's boys and girls will be among the hot favourites when futsal takes its Olympic bow at Buenos Aires 2018, and Amandinha says that even within her state league in Santa Catarina, there is a wealth of talent in the under 18 age group, who are likely to set the stage alight at next year's YOG. "I can name three players who I like a lot and who have every chance of featuring at the YOG: my Leoas da Serra teammate Maria Julia, Ana who plays for Balneário, and Caroloma Shimoguiri of Chapecó. These three are natural born talents with a huge amount of potential. Hopefully they can help Brazil win gold next year."
Amandinha believes that with the right platform and media coverage, futsal could become every bit as popular as its 'big brother' football. "Everyone around the world watches the Olympics on TV, and that is a type of thing futsal needs to enjoy the same kind of global popularity as football. We've already seen what the Olympics have done for women's football. Futsal could go the same way. I'm convinced that if it was part of the Olympics it would win many more fans around the world."
If you like the information provided, you can read more articles about global futsal by going to the top navigation bar or click here
If you like this article and would like to keep updated on Futsal news, developments, etc then please submit your email below in the Subscribe to Futsal Focus option.
Follow Futsal Focus by clicking on Facebook, Twitter or Instagram or on the social media buttons on the website.