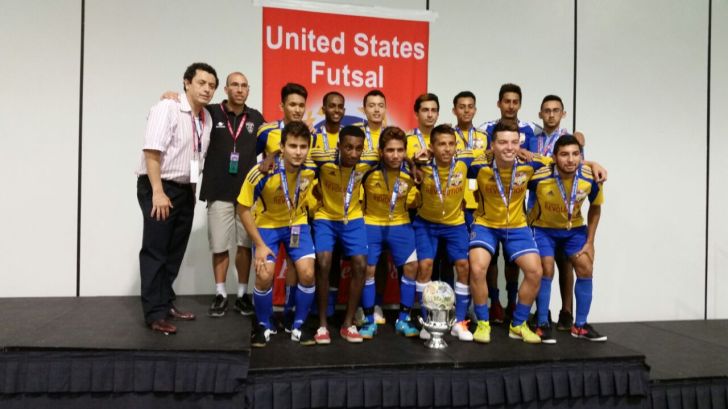 Estimated reading time:15 minutes, 27 seconds
FF: Firstly, before you tell us about your new role in the United States, for readers who are reading about you for the first time, can you please give us an overview of who you are and what you have done so far in your career?
Daniel: My name is Daniel Berdejo-del-Fresno. I am a multi-sport coach, futsal coach, S&C coach, sports scientist, sports researcher, and author. I hold a Degree in Physical Education Teaching and a Degree in Exercise & Sport Science. I have also completed an MPhil in Sports Performance. I came to England in 2008 to finish my Ph.D. in Exercise & Sports Science at Manchester Metropolitan University.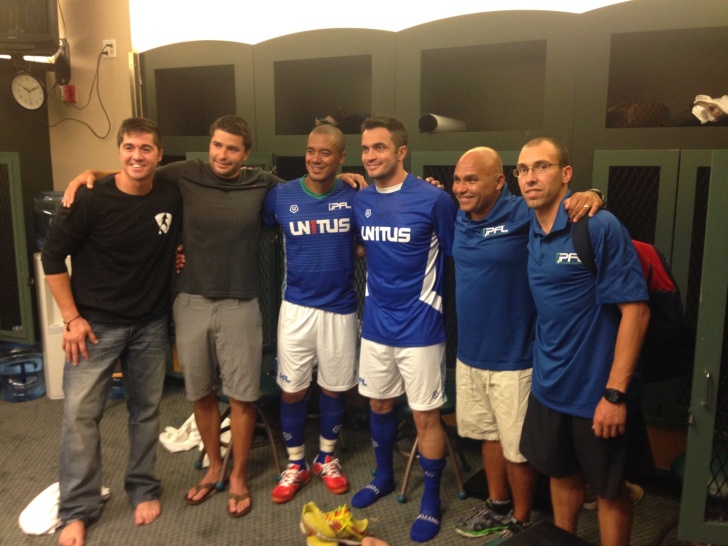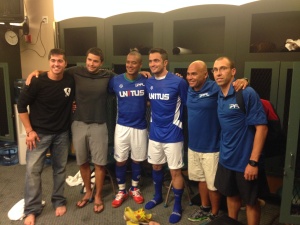 In Spain, I worked in both grassroots level and elite level in several sports (football, futsal, tennis, basketball, athletics,,,).
Here in England, for two years I was the Sports Scientist/S&C Coach for the Manchester Mystics Women's Basketball Club – EBL Div 1 & 2, Leeds Carnegie Women's Basketball – EBL Div 1, and the North West U17 Women's Basketball (Regional Squad Performance). I also worked as a Sports Scientist/Strength and Conditioning Coach for the Great Britain U20 Women's Basketball Team at the European Championship 2009 in Macedonia. In 2010 I started to work for Manchester Futsal Club (2 seasons). For the next two seasons (12-13 and 13-14), I was appointed Head Coach for Sheffield FC Futsal. As I always say, the club that I have most enjoyed during my coaching career so far. We achieved incredible things with an amazing and talented bunch of English players. Later on, most of them have been called for International duty with the England senior or U23s teams. In June 2014, after spending the summer in USA working for Juventus Soccer Club U18 Academy and Stanford Soccer Club, I was appointed the new Head of Coaching & Sports Science at the International Futsal Academy (Loughborough). Also, I coached The University of Salford Futsal Club for one season (13-14).
During the last 5 years, I worked as well for The FA as Sport Scientist/Assistant Coach for the England Futsal National Teams (Senior, U23s and U19s). Apart from The FA, I have been working with different National Governing Bodies such as England Beach Soccer, England Basketball, GB Basketball, England Hockey and British Cycling and city councils in the sports departments (Manchester City Council, Bury Council, and Trafford Council).
In USA, as I previously mentioned I worked for Juventus Soccer Club U18 Academy in 2014, and since then I have been collaborating with the Stanford Soccer Club, the World United Futsal Academy (my new employer) and the PFL (Professional Futsal League) as an assistant coach for the PFL Team USA in several international matches against FC Barcelona and Mexico or events (World Futsal Championships in Orlando 2015 with Falcao).
I like keeping up to date by reading new articles and new research developed in the area of physical condition, performance, and rehabilitation, sports science, coaching, physical education, education, physical activity and health, exercise… So far, I have attended over 60 CPD courses and conferences, written almost 70 articles in international peer-reviewed journals – including 3 books (one about futsal) – and delivered over 30 talks, including some guest lectures at Salford University, Leeds Metropolitan University, University of Rome (Italy), University of Jaén (Spain) and different Spanish, English and American sport organisations. Currently, I am writing my fourth book. Also, I am still trying to make new studies and write new articles to publish in international journals. Obviously, due to I am not working for a research centre, all my studies, papers, abstracts, books and conferences are done on my own initiative. This own-initiative impulsed me to start to write a blog "Simply Sport" (http://danielberdejodelfresno.blogspot.com) where I share all my articles, papers, books, knowledge, and experiences with the only objective of trying to improve our sport and help other coaches, sports scientist, researchers…
FF: Congratulations on your new role as the Futsal Coaching Director for World United Futsal Academy, can you tell us about the organization and what attracted you to the role?
Daniel: Thank you very much, Stephen! I really appreciate your words and the interest and time that you have invested in doing this interview.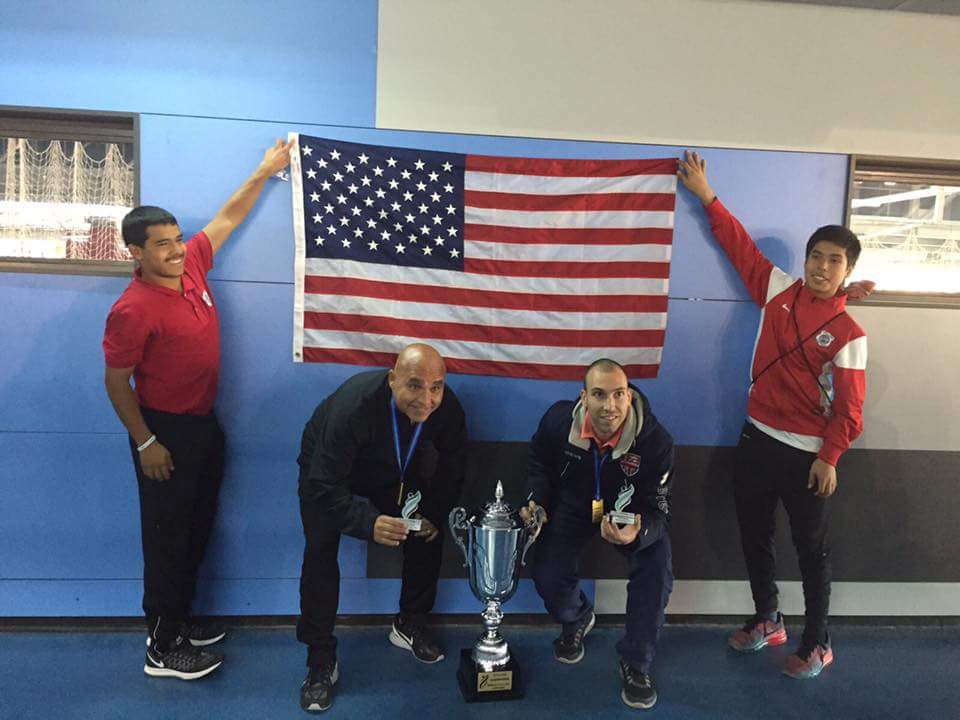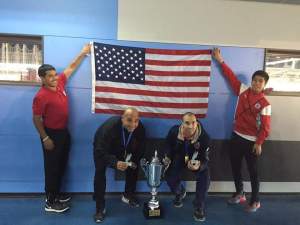 World United Futsal Club was founded by Vava Marques (USA Futsal Assistant Coach) more than 20 years ago as a futsal club for senior level. It is the USA most successful futsal team in history. They have won more than 15 National Championships and participated in 9 or 10 Intercontinental Futsal Cups (the last one in 2013 in Greensboro, USA) all over the world. About 2 years ago, Vava decided to create the Academy for the grassroots level to develop futsal with kids. Vava Marques owes a soccer programme (Stanford United) inside the Stanford Soccer Club with more than 30 soccer teams. All the teams in the programme have a futsal session per week and play and compete in the futsal league during the winter break. Last year, during the 3 months I spent in the States for summer, we already took a U10 team to the USA Futsal National Championships and won the Bronze medal. Then, we took 2 teams to the World Futsal Championships in Orlando (USA) and we had Falcao's kids playing for us. In December 2015, we decided to participate in the World Futsal Cup held in Barcelona (Spain) with 2 teams. Our youngest team (Benjamin) won the title unexpectedly. And this summer, we decided to take 3 teams to the USA Futsal National Championships. Vava also has been the USA Futsal National Team Assistant Coach for the last 19 years.
As you will see below (next question) my role is quite exciting. It is going to be a very tough challenge for me, but it is a very nice one. The Academy will be my baby, and this is something that really attracts me. I have to develop it and shape it. The education part of the role is something really important too. I am a teacher, as commented previously, one of my degrees is PE Teaching, I enjoy teaching, learning and sharing knowledge. Therefore, the opportunity to deliver CPDs, courses, workshops, seminars or clinics is something that I was looking for as I didn't have this in England.
Personally, it will be another experience for me in a different country, with a different culture and in a very particular place, the heart of Silicon Valley. Hopefully, it will enrich me and will boost me personally and professionally to the next level.
FF: What exactly does your role involve and how do you hope to have a positive impact on your new employers?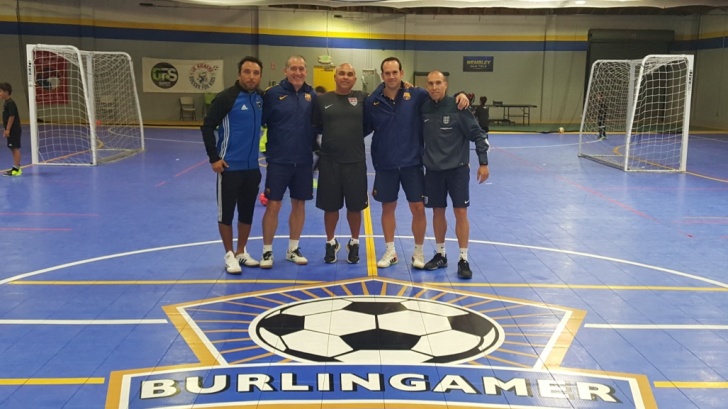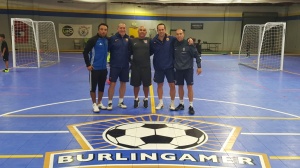 Daniel: My role here at the World United Futsal Academy as a Futsal Coaching Director is basically to develop the futsal academy from the foundation with very strong links to the soccer programme. Some of the jobs that I am in charge are:
– To write and establish the futsal curriculum for the whole Academy. At the moment, this is the job that is taken most of my time, as we want to implement different phases of learning and outcomes that players should achieve at certain ages.
– To educate our soccer coaches into futsal coaches. Since our 12 coaches in Stanford Soccer Club are soccer coaches, I deliver all the futsal sessions with their help with the aim to teach and educate them the game. Also, I am in charge to organize internal CPDs for our coaches.
– To oversee the coordination of coaches and the respective teams of each coach.
– To organize and manage our winter futsal league where we have been so successful in the past. World United FC has been organizing the Palo Alto Futsal League in winter during the last 5-6 years. This year I will have to organize and manage this competition with 150 teams between all the categories. The league games are run on Saturdays/Sundays in 4 different venues around the Bay Area during January, February and March.
– To create, develop and execute high-quality workshops and courses for the community, and to organize futsal camps and clinics with different organizations. So far, we have delivered our first futsal workshop in Palo Alto back in August. It was a tremendous success with 23 coaches attending the event. In September, when I came back for 10 days to England I delivered two more. One in Grimsby with coaches from Grimsby Futsal, Grimsby Town Football Club (FLT and Grantham Futsal Club and another one in London for the Khalsa Football Academy. Last week, after coming back to the States, I delivered one more in Sacramento (USA) for the Anthem FC coaches and last week in October I will spend 5 days in Bermuda doing a futsal camp for kids and a clinic for coaches.
Also, as probably you have seen on social media, we have a very strong link with FC Barcelona Futsal. We have brought FC Barcelona coaches (Andreu Plaza and Gerard Floriach) to California to deliver futsal camps during the summer together with WUFA staff (Vava and myself). Also, we take our players to Barcelona for a training camp and a tournament in December.
– To lead events and activities to promote World United Futsal Academy and establish a strategy for the Academy to be recognized as the leading institution of futsal in the country. For example, we provide support to other clubs that want us to deliver some sessions or take some teams. Last year, we helped BNC Bethesda Revolution, a team near Washington DC, to win the U19 USA Futsal National Championships in Los Angeles. This year, we did the same to help them to win the U17 USA Futsal National Championships in San Jose.
FF: Futsal is developing across Europe, what was it about Futsal's development in the U.S.A that attracted you?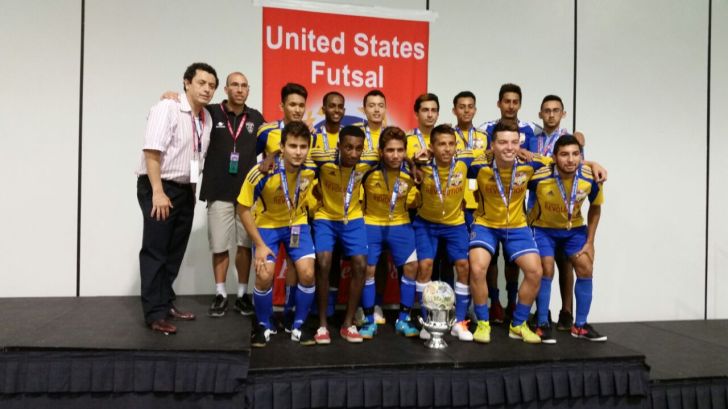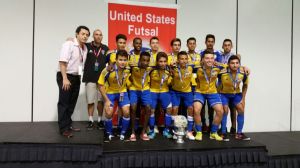 Daniel: Obviously, this is a question that everybody is asking me. Futsal is developing across the world, and of course, the USA is included. Futsal here is huge, I couldn't believe it when I saw it for the first ever time. However, it is not played regularly and the seasons are very short. Mainly 2 -3 months in winter. In the senior level, everybody has heard about the PFL (Professional Futsal League) or MLF (Major Futsal League) with teams from Mexico and Canada and the women league starting in March 2017. The National Championships (whichever organization organize them) are incredible and the number of teams participating is so big. Also, with my previous involvements in the PFL events, I completely understand your question. However, at the moment, I am 100% focused on my role at the World United Futsal Academy, I am not going to deny that I have thought about the next step in my professional career but that is something that will arrive when the time is right. I have until May-June 2019 to develop my job at the World United Futsal Academy. What happens after that will have to wait.
Trying to answer your question, the personal aspects that attracted me were: to be working with a person (Vava Marques) that calls me his "little brother" and his family is my family too is something special. That personal relationship that Vava and myself have built since the first ever time we met in an England-USA game back in 2013 in Newcastle has been the main reason. Also, to live in the heart of Silicon Valley is something very cool, the people living in the area are very educated and they have a lot of respect for the coaches' hard work. The weather is fantastic, and the opportunities that can arise for me here are pretty amazing (at least I hope).
Professionally, I feel that I could not grow up more in England. I think I have achieved the highest positions I could in futsal in that country. I could be wrong, but this is what I feel and I can say that nobody has offered me a better position than the one that I already had. Here, in the USA I will be working with Vava daily, a coach with more than 25 years of coaching experience from who I hope to learn a lot. A coach that has traveled the world participating in Intercontinental Cups, CONCACAF tournaments, Pan American Games… Besides I have a job that challenges me every day, an Academy that I have to build and shape. The education bit of my job that I already mentioned and the professional leagues that are emerging in the USA are some of the reasons that brought me here.
FF: Now that you are in the States, what opportunities have developed and what are your career aims in the U.S.A over the next 5 years?
Daniel: My (and Vava's) main aim is to establish World United Futsal Academy as one of the leading futsal organizations in the country in terms of developing players and educating coaches. Also, it is important for our Academy philosophy to be able to provide our players with opportunities that they would not have in a different organization. If we get that, I will be more than satisfied.
Personally, I want to use this opportunity to keep learning, keep taking things on board, keep meeting different coaches that can teach me new things even what not to do. If in 5 years time, when I analyze myself I am a better a multi-sport coach, futsal coach, S&C coach, sports scientist, sports researcher, and author, and most importantly a better person; the journey and all the sacrifices made during the way will have been worthy.
Of course, that professionally I have my aims, targets or goals. In 5 years time, I would like to have a very big World United Futsal Academy, with a top team playing in a professional league and a farm system/academy that provides the 25-30% of the players to the top team. To be working with a National Team again is something that I would really enjoy and I am looking for.
FF: What are your thoughts on the development of the Professional Futsal League, FIFA's Jaime Yarza stated in his recent interview with Futsal Focus that the PFL should work with U.S Soccer and FIFA especially keeping in with the games current rules, that the organization intends to change, what do you think? Do you believe a consistent product globally is essential to the games development success?
Daniel: The Professional Futsal League could be huge. They are aiming very high. They want to have the best futsal players in the world here in the USA. Apparently, they have the finance backup. At the moment, they are discussing the total number of visas that teams and development teams will be allowed to have.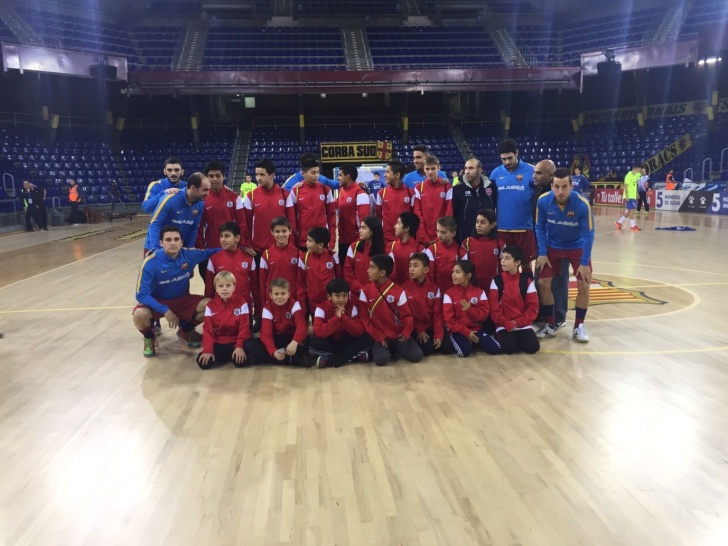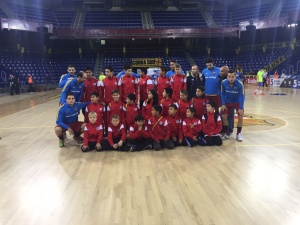 Also, we have to understand that American public/fans are very particular so PFL owners have to make sure that the product is something attractive for the audience as they are investing a ridiculous amount of money. If to engage the public and the TV audience they have to change the rules to make the sport more similar to NBA basketball, it is something that I understand and respect.
However, I really believe it should be in conjunction with FIFA. For the benefit of this beautiful sport, we need everyone going in the same direction. Everybody should be in the same boat and rowing in the same direction.
————————————————
Note: I would like to especially thank Stephen and Futsal Focus staff for this interview and all the collaborations that we have had together in these last years. I hope the relationship between Futsal Focus and me continue in the future. Also, I would like to thanks all the clubs, organizations, councils, and people I have worked for or within England. I don't want to miss anyone as everyone has been important in this 8-year journey, but I feel that I need to mention some of them:
Sergio Lara-Bercial: you know what I think about you. You are the best ever coach I have ever seen in my life. Everything started thanks to you!
Eamonn Chapman, Neto Ferrarini, Curtis Holmes, Demir Kurtovic, Ryon Leyshon, Richard Moore, Thomas Msadala, Bruno Nascimiento, Adam Oldham, Joel Rocha, Geovany Simoes, Toluwa Sotonye, Jonny Steel, Ryan Tate, Michael Vasilides, Richard Ward, Oliver Wheatly-O'Neil, James Radford and Mark England-Woodcook. You were my first ever players at Sheffield FC Futsal (2012-2013). What you achieved was unreal and it will be in my heart forever. My coaching career started with you. You showed me something different. You taught me a lot. I am a better coach thanks to you. You will always be in my heart. Thank you!
My Loughborough Academy Futsal Club players. You were a tough group who never played futsal before and we achieved the objective we had at the beginning of the 2014-2015 season. Well done!!! However, the connexion that established personally it is something that will last forever. Elie Akobeto, Jack Allerton, Tony Bartlett, Marcus Beddoe, Jay Broomhall, Jack Burrows, Mark Croft, Alex Ellerington, Jay Ford, Tomas Hayston, Joe Kenny, Dylan Malpas, Curtis Mason, Connor Parker, Grant Percival, Tommaso Toti and Connor Woodworth I wish you all the best in your lives.
The "England Futsal Medical Dream Team": Dr. Markus W. Laupheimer and Alex Huntly. We traveled the world together. We spent too many hours together. We achieved together with the Futsal team something that not many people have achieved. We became friends together forever. I know that we will work together in the future again. I love you guys!
James Barlow, Marc Forrest, Todd Rae, and Eva Rogers. Most of my time in Loughborough was spent with you. Most of my best memories in Loughborough are with you. Thanks a lot for the moments, discussions, phone conversations, dinners… and time together
Para mi segundo hermano (tú ya sabes quien eres). Como tú siempre me has dicho, volveremos a trabajar juntos. Mientras ese momento llega, nunca dejaremos de luchar por este bonito deporte. Siento haber abandonado el barco y dejarte solo, pero tú solo lo llevarás a buen puerto.
If you like the information provided, you can read more articles about global futsal by going to the top bar navigation or click here
If you like this article and would like to keep updated on Futsal news, developments, etc then please submit your email below in the Newsletter section or by clicking on the Subscribe to Futsal Focus option on the header.
Follow Futsal Focus by clicking on Facebook, Twitter or Instagram or on the social media buttons on the right sidebar.