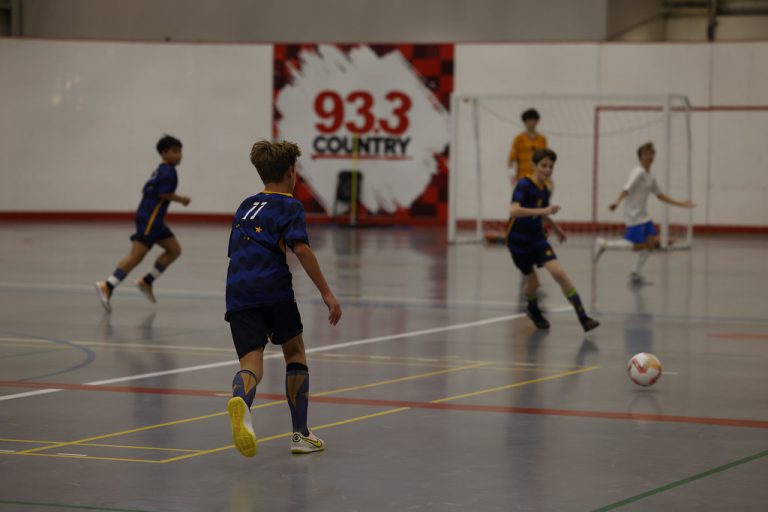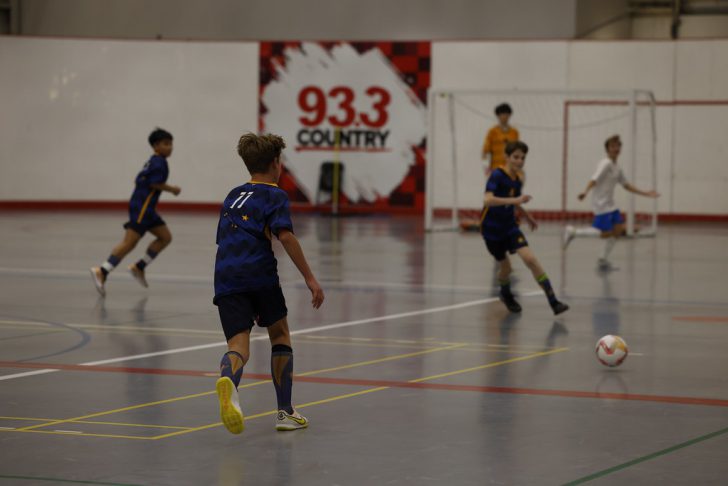 Estimated reading time:10 minutes, 11 seconds
The 2023 Arctic Winter Games took place from 29 January to 4 February 2023 but were originally scheduled to take place in March 2022, but were rescheduled due to the COVID-19 pandemic. The last Games took place in 2018 and are the world's largest multisport and cultural event for young people of the Arctic.
The Games is an international biennial celebration of circumpolar sports and culture held for a week, each time with a different nation or region as the host. AWG celebrates sports, social interaction, and culture. The Games contribute to creating awareness of cultural diversity and develop athletes to participate in competitions with a focus on fair play. The games bind the Arctic countries together and include traditional games such as Arctic sports and Dené games.
Sports and activities at the Games are one way that traditional Indigenous cultures continue to be practiced today. There are two Indigenous communities in Canada that participate at the Games; The Inuit people and also the Dene Nation, who are a First Nations community that spreads as far north as the Arctic Circle.
There are now twenty different sports played at the Games, including mainstream sports like alpine skiing, cross-country skiing, basketball, hockey, figure skating, futsal, and wrestling. Over time Indigenous sports have become an increasingly important part of the Games, reflecting the cultures of the Arctic Circle.
Arctic sports, most of which are Inuit sports, began as a demonstration event in 1970. However, by 1974, they became official events at the Games. There are eleven Inuit Sports: One foot high kick, two-foot high kick, Alaskan high kick, kneel jump, airplane, one-hand reach, head pull, knuckle hop, sled jump, triple jump, and the arm pull.
In 1974, snowshoeing was introduced as an event, and in 1978, the snowshoe biathlon was established. Dog mushing was introduced to the Arctic Winter Games in 1990. Also in 1990, the Dene Games became an official event. There are five Dene games at the Arctic Winter Games: Hand game, snow snake, stick pull, pole push, and the finger pull. During the finger pull, the two competitors grasp each other's finger and use their strength, agility, and pain tolerance to wrestle their hands in competition. This type of game was useful for living on the land, as the finger pull can develop skills and strength for pulling fish out of the water.
While Indigenous peoples can thrive in mainstream sports, they also want to participate in activities that are directly related to their cultures. Inuit and Dene activities in the Arctic Winter Games help enable the youth to practice the traditional values and customs of their elders.
The 2016 Arctic Winter Games was the first edition of the games to have futsal (FIFA rules) in the program replacing indoor football which was the format used in the competition from 1980 to 2014. Bo Naamansen, a member of the 2016 Futsal tournament's local organising committee said,
"The Futsal tournament at the Arctic Winter Games 2016 was a great success, with some fine Futsal played and the arena full of spectators giving it all that extra spark."
"It was the first time in AWG history that we played Futsal [i.e. under FIFA Futsal rules] instead of Indoor Soccer, and in my opinion there can be no doubt that Futsal is in the AWG to stay. It is a much more vivid, fast, technical, and intense version of the old soccer game than its predecessor. This also makes it a very spectator-friendly sport. You cannot rely on tactics, technical ability, or physical stamina alone. It has to be a combination of all three."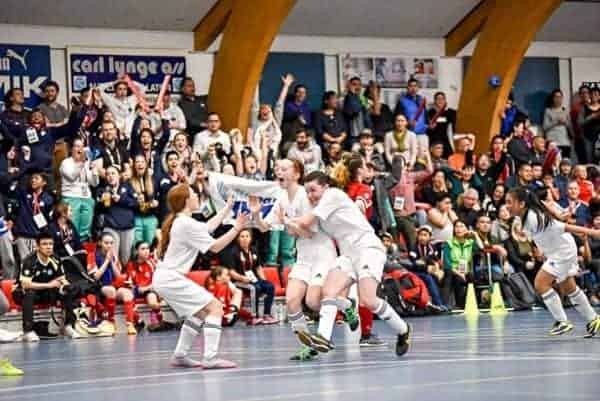 "The special ball (heavier and almost non-bouncing), combined with the 4-second rule, keeps the ball rolling in beautiful patterns up and down the court, but for some teams, who had played little or no Futsal, it took some getting used to. My recommendation to all participating countries: train in Futsal (and Futsal only) using the special ball all through your respective indoor seasons. In Greenland we have done this for a couple of years – no one wants to go back to the old Indoor Soccer."
The 2023 games took place in the Regional Municipality of Wood Buffalo in Northern Alberta, Canada, and Nicole Clow was the general manager of the games. The mascot of the competition was a lynx named Nitotem. The mascot was designed by Sadie Antoine from Fort McMurray after she won a design contest. The name translates to "my friend" in the Cree language which is a dialect continuum of Algonquian languages spoken by approximately 117,000 people across Canada, from the Northwest Territories to Alberta to Labrador.  If considered one language, it is the aboriginal language with the highest number of speakers in Canada. The only region where Cree has any official status is in the Northwest Territories, alongside eight other aboriginal languages. There, Cree is spoken mainly in Fort Smith and Hay River.
When the long five-year wait was over, and the participants of the Arctic Winter Games were finally able to gather, the magic of the event took hold of the Wood Buffalo, Alta., region. Not since 2018 had the Arctic Winter Games taken place; the pandemic like so many other events pushed back these Games. From the very beginning, it became apparent that this was going to be a powerful experience for all those involved. Upwards of 1,800 participants from eight contingents and thousands of volunteers and fans watched the torch be brought into the stadium on a dog sled. The slogan for these Games was "Time to Shine" and participants for a week did exactly that. In bone-chilling temperatures, they took to venues all across the region competing in traditional and mainstream sports.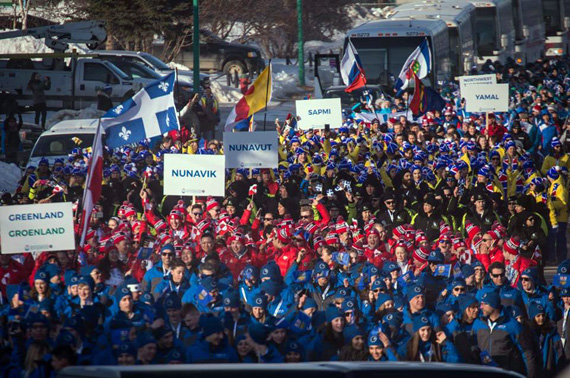 Eight contingents participated in the Games:
Alaska, United States
Greenland
Northern Alberta, Canada (host)
Northwest Territories, Canada
Nunavik, Quebec, Canada
Nunavut, Canada
Sámi people
Yukon, Canada
Athletes from the Russian region of Yamalo-Nenets didn't participate due to Russia's invasion of Ukraine.
The Games were held at various sports venues, schools, and facilities in Fort McMurray, Anzac, and Fort McKay.  Archery made its debut in the event, having appeared only once before in the 1974 Games. Alpine skiing returned to the games after not appearing in 2018. Dog mushing was removed from the program.
Futsal at the Games was held in three age categories:
TEAMS
MALE CONTINGENTS (Born in 2009 or later)
Alaska
Alberta North
Northwest Territories
Nunavut
Yukon
FEMALE CONTINGENTS (Born in 2009 or later)
Alaska
Alberta North
Northwest Territories
Nunavut
Yukon
MALE CONTINGENTS (Born in 2007 or later)
Alaska
Alberta North
Northwest Territories
Nunavut
Sapmi
Yukon
FEMALE CONTINGENTS (Born in 2007 or later)
Alaska
Alberta North
Northwest Territories
Nunavut
Sapmi
Yukon
It was an exhaustive week for Team Alberta North's male futsal teams, but strong support from the home crowd pushed the U14 and U16 teams to gold and silver medal victories respectively.
Speaking to the Fort McMurray Today (News site), the coaches said it was the largest home crowd the boys have played in front of and hope the support encourages more young people to get into the sport.
"I have a feeling that there'll be a lot more people interested in trying out for next year because of this experience. There's a lot of guys saying they wish they went to the trials if they knew more about this," said Frank Fontaine, coach of the U14 male team. "I think we're gonna build up the momentum of hosting this thing and next year we'll have a lot more kids trying out."
The U16 team had a strong performance during the preliminaries. Team Alberta North defeated Nunavut 9-0, Yukon 4-3, Northwest Territories 3-2, and Alaska 4-1. They lost 3-0 to Sapmi.
In the semi-finals, Alberta North again defeated Northwest Territories 2-1. The medal game was against Sapmi, who won gold with another 3-0 victory over Alberta. Yukon took home bronze after defeating Northwest Territories.
Blaine Legaree, coach of the U16 male team, said he is proud of how the athletes performed. This was the first time many of them had competed against teams from outside Alberta and they gelled quickly.
Many athletes on both teams are members of the Fort McMurray Youth Soccer Program. One athlete was from Grande Prairie and the rest were from Fort McMurray. The U14 team was an even split between the two regions.
The teams met for a training camp a few weeks before the Arctic Winter Games and gelled quickly. The athletes and coaches knew nothing about their opponents going into the games.
"It's really hard going into a tournament like this where we've never played any of these opponents before and you have no idea how they are," said Legaree. "I suspected because of our population base that Alberta would be maybe on the top end, but I wasn't sure how we would be overall. I'm so proud of them."
U14 had an undefeated streak on their way to the podium. In preliminaries, they defeated Northwest Territories 6-0, Alaska 9-1, Yukon 5-1, and Nunavut 14-0. They defeated Alaska in the semi-finals with a 6-0 victory. Northwest Territories took home silver after Alberta won 5-3.
Fontaine felt a strong showing from the hometown crowd lifted the athletes' spirits. Even when the other teams and delegates cheered against the undefeated U14 Alberta team was a fun experience. That wasn't surprising, said Fontaine, since people love cheering for the underdogs.
Farid El-Hayouni, who helped coach both teams, said the performance of the U14 and U16 teams was inspiring to watch. They had dealt with injuries and were tired towards the end of the week, but found the strength to keep going.
"To reach the finals takes effort from the coaches, the players, the parents, and everybody else and they did it. They didn't leave anything behind and they gave everything they had. For that, I am so proud of them," said El-Hayouni.
The top scorers of the U14 team were also from Fort McMurray. Tanner Fontaine scored 16 goals and Soufian El-Hayouni scored eight goals. Both athletes were impressed with how their opponents played. They also enjoyed the cultural and social events of the games, particularly learning about the cultures and traditions of the other delegates and athletes.
"I liked playing the games but it was also really fun hanging out with the other teams in the village. It was definitely a different, but fun experience," said Tanner.
"It's exciting and an honour. This was definitely the best team I've ever played for," said Soufian, whose brother, Sohaib, was on the U16 team. "It was a great memory and the games will go down in history for Fort McMurray."
The next Arctic Winter Games will be held next year in Mat-Su Valley, Alaska.
Below, you can watch a match from the competition in the U15 Male Gold Medal Game: Alberta North vs. Sapmi
WINNERS
MALE CONTINGENTS (Born in 2009 or later)
Gold Medal
Team Alberta North defeated Team Northwest Territories, 5-3
Bronze Medal
Team Alaska lost 2-3 against Yukon
FEMALE CONTINGENTS (Born in 2009 or later)
Gold Medal
Team Northwest Territories won 5-0 against Team Yukon
Bronze Medal
Team Alberta North secure their medal against Team Nuanavut, winning 5-0
MALE CONTINGENTS (Born in 2007 or later)
Gold Medal
Team Sápmi won the gold medal defeating Team Alberta North, 3-0
Bronze Medal
Team Yukon won the bronze medal with the biggest victory in the tournament, winning 7-1
FEMALE CONTINGENTS (Born in 2007 or later)
Gold medal
Team Alaska defeated Team Alberta North, 3-2
Bronze medal
Team Sápmi won 3-1 against Team Team Yukon
Futsal Focus
You can read more articles about global futsal by going to the top navigation bar or by clicking here
If you like this article and would like to keep updated on Futsal news, developments, etc then you can now follow Futsal Focus via Google News by following our page which will send you an alert as soon as we publish an article so please click here and follow us on Google.
You can also keep updated on Futsal news, developments, etc then please submit your email below in the Subscribe to Futsal Focus option.
Follow Futsal Focus by clicking on Facebook, Twitter, or Instagram or on the social media buttons on the website.