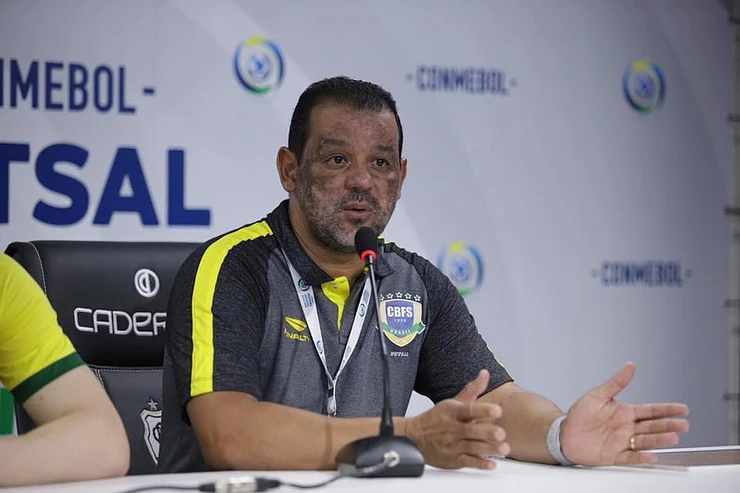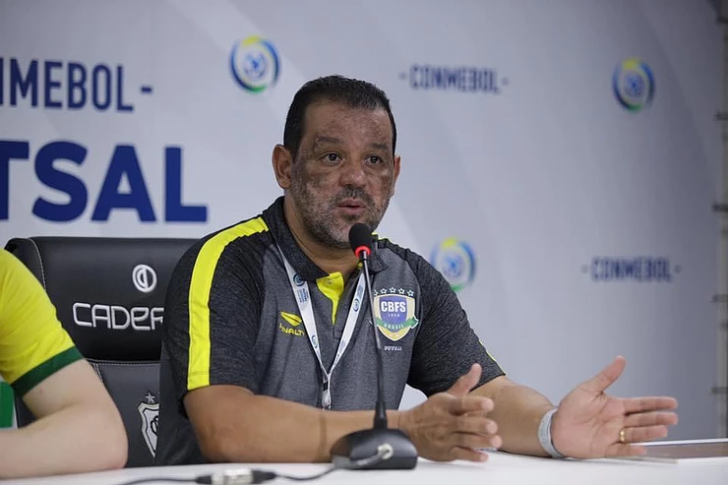 Estimated reading time:2 minutes, 21 seconds
Brazil National Futsal team head coach Marquinhos Xavier to participate in futsal restructuring project in the UAE
The coach of the Brazilian National Futsal Team Marquinhos Xavier was invited by the Sharjah Football Club to the United Arab Emirates to develop futsal in the country in a restructuring project for one season.
The work is similar to that of previous years where Marquinhos, in addition to the national team coach, was a coach of ACBF  (Carlos Barbosa).
Marquinhos will continue to be in charge of the Brazilian team and will be present in all calls, maintaining the commitment and the work of excellence carried out so far aiming at the FIFA World Cup.
The Brazilian Futsal Confederation via their website wished Professor Marquinhos' success, stating that 'we will continue together, planning the best preparation for the Brazilian team.'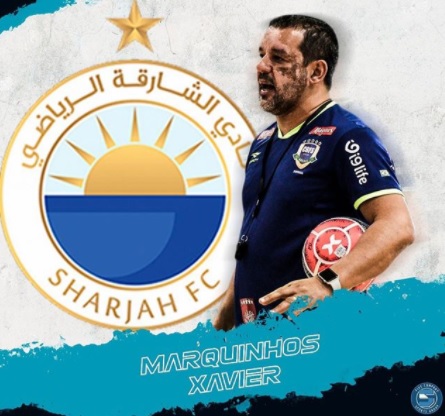 Marquinhos announced on his Instagram page @marquinhosxavier:
"I always dream of great challenges, and I received another gift in my professional life. What I want from my profession is to live different things, different experiences, and add them all up to one day be sure that I have courageously lived all the opportunities in life. I want to thank two people, two friends Rubinho Guerra @rubinhoguerra7 who mediated the whole process, Rubinho is one of the great futsal professionals in our country.
To the brothers Napoli, Gabriel Napoli @gabrielnapoli and Felipe Napoli @felipemnapoli, who are two guys who score a thousand, who take care of my professional career through Five Company Sports Group @fivecompany and gave me all the support and guidance. I thank President Marcos Madeira and Superintendent Gustavo Garcia @guugarcia of the Conf. Brasileira de Futsal @oficialcbfs for their confidence in my work and for assisting me in this mission, I remain in charge of our Brazilian team carrying out our hard work with all my CT colleagues. It will be a few months and this learning will be worth a lot. To Sharjah Football Club @sharjahfc for the invitation and opportunity, thank you very much.
Thanks to everyone who supports me and the Brazilian Futsal, I will take everyone with me on this new journey."
You can read more articles about global futsal by going to the top navigation bar or click here
If you like this article and would like to keep updated on Futsal news, developments, etc then you can now follow Futsal Focus via Google News by following our page which will send you an alert as soon as we publish an article so please click here and follow us on Google.
You can also keep updated on Futsal news, developments, etc then please submit your email below in the Subscribe to Futsal Focus option.
Follow Futsal Focus by clicking on Facebook, Twitter, or Instagram or on the social media buttons on the website.