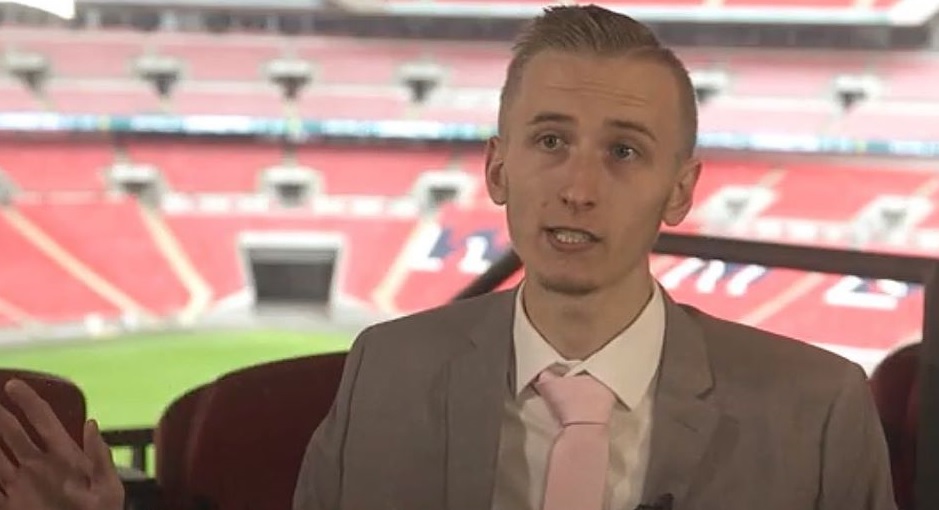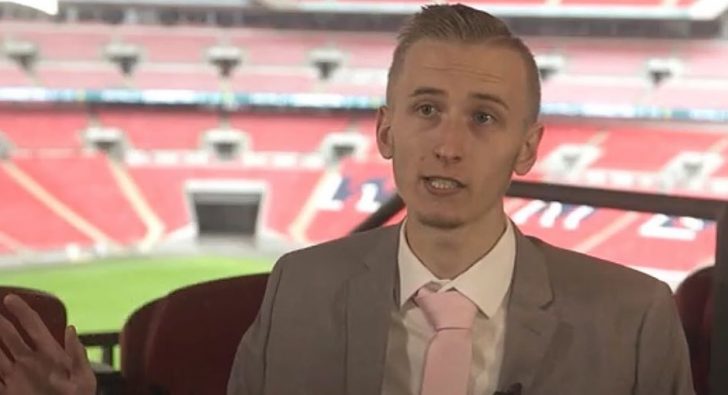 Estimated reading time:6 minutes, 35 seconds
Reece Land, Managing Director and Founder of Next Gen Sports Solutions recently tweeted a message that got the futsal community in England and beyond talking, when he stated:
"Imagine if Women's Futsal was given an actual platform to develop commercially.  Who'd like to see women's futsal promoted the way it is in Brazil and Spain? Where the general public actually knows about it. Maybe it is time for Next Gen Futsal where a professional league is created and promoted properly"
Futsal Focus was alerted to his tweet and decided to get in contact which leads to a long conversation about futsal and Reece's passion to see the sport reach a new level of awareness, promotion, and professionalism. When the call finished he asked Futsal Focus to tweet the following message which resulted in many followers messaging us across social media getting in touch to know if he was for real:
"I believe I could come up with a business model that could see a professional futsal league for the women's game in 3 years, and it could be used as a model for the men's game as well in England."
Due to the interest, we are delighted to publish this interview with Reece, providing him the opportunity to explain why he knows he can take futsal in England to new professional heights in the next 3 years.
FF: Reece, for those reading about you for the first time, can you please explain a bit about your background in sport?
Reece Land: My background is representing and managing the careers of female footballers, both professionally and semi-professionally. Across my companies, we represent over 100 female athletes, many of which are full-time professionals and we take care of all the transfer and contract negotiations, commercial interests of our clients and we also make sure they're protected off the pitch. I started NextGen Sport Solutions just over 3 years ago when women's football was financially extremely poor with the majority of players not getting paid and hardly any commercial sponsors were on board. Just about everyone I spoke to told me not to create a business in women's football because financially it was too weak and unsustainable but I knew the potential it had. I see the same with Futsal now as what I did with women's football 3 years ago. In just over 3 years, my company is commercial partners with some of the worlds leading blue-chip companies. This is due to the infrastructure and business model that we have that makes these companies want to work with us.
FF: Why are you interested in futsal and its development in England?
Reece Land: I see huge potential with Futsal in England. When you look at the way the English DNA is developing in football, it's going down a very technical philosophy now. It's very rare we see teams in England still playing 4-4-2 with 2 quick wingers, 2 target men and a direct pattern of play. Most teams are now playing out from the back with their philosophy driven by possession and promoting the development of technically good players. Historically, when you think of these types of players you think of the Spanish, Brazilian, Italian players where from the age of 7 years old they're being told 'keep possession', 'keep the ball on the floor' and when you look at these countries they all have one thing in common – they all take Futsal extremely seriously and its part of their player development programmes. If England is wanting to use this philosophy then Futsal needs to be prominent within the development of players.
FF: The FA has been developing futsal in England for over a decade, and launched the FA National Futsal Series last year for the men's and women's game albeit at an amateur level. What can you do differently that could see the sport professional for the women's game in 3 years?
Reece Land: I like the idea of the FA National Futsal Series and I feel this can be a game-changer if it's done correctly. I think Futsal to some extent needs re-energizing with fresh ideas and a genuine strategy for growth. We need to see a growth strategy where we see England climbing up the rankings instead of being number 59. If we're saying that England is the home of football then we should be higher than 59 in Futsal because at the end of the day – Futsal is a by-product of football.
A few people have tweeted me saying that to make a fully professional Futsal league within 3 years is over-ambitious and unrealistic but we need to think big and have belief in just how good the product of Futsal is. If I come into Futsal, there won't be any negativity and I'll be coming in with the target of a fully professional league within 3 years. I'd also want to see England in the top 5 rankings within 3-5 years.
FF: Can the same model be applied to the men's game?
Reece Land: The same business model I believe I could create could definitely be used in men's Futsal. My tweet mentioned women's Futsal simply because that's my background. I understand the women's sports market commercially.
FF: What would you need in place for you to get the ball rolling on this? What relationships or partnerships? One example is what would you need from the FA?
Reece Land: For me to come into Futsal there would have to be extensive talks with The FA. We'd have to structure a deal where we had the freedom to drive Futsal forward without limitations and restrictions. I don't want to say too much about this as I'm a firm believer that business should be done around a table with full confidentiality. I have 2-3 different ways we could make this work but we'd have to do our due diligence with The FA and look to structure a deal that works.
FF: From today, where do we go from now? Do you plan to start this potential venture?
Reece Land: At present, I'm in the middle of a transfer window but we only have a few weeks left. Once the transfer window is closed, then we'll look to reach out to The FA and hopefully look at arranging a more formal meeting with them.
FF: To those reading this who may doubt you can get this off the ground, what would you say?
Reece Land: To answer your question about people who have doubts I will be able to get this off the ground – don't doubt me.
I'd also like to add that the reception I've had from the Futsal industry has been unbelievable. I must have received over 100 messages from players, fans, and teams all showing their support and inviting me down to watch their team. I'd just like to take the time to say thank you for this. I'll always reply to messages and tweets if I can so let's keep this going and see where it leads us. If a deal can be negotiated then we're all in this together.
Other information related to Reece Land:
If you like the information provided, you can read more articles about domestic futsal by going to the top navigation bar or click here
If you like this article and would like to keep updated on Futsal news, developments, etc then please submit your email below in the Subscribe to Futsal Focus option.
Follow Futsal Focus by clicking on Facebook, Twitter, or Instagram or on the social media buttons on the website.