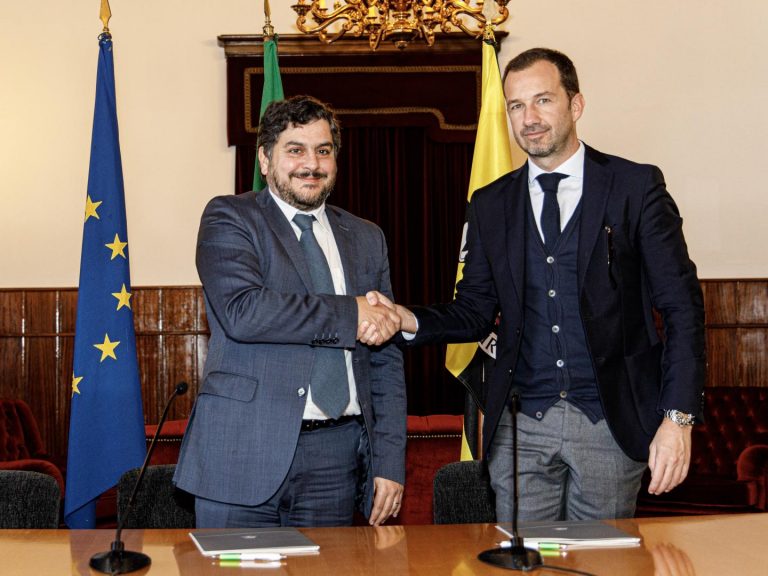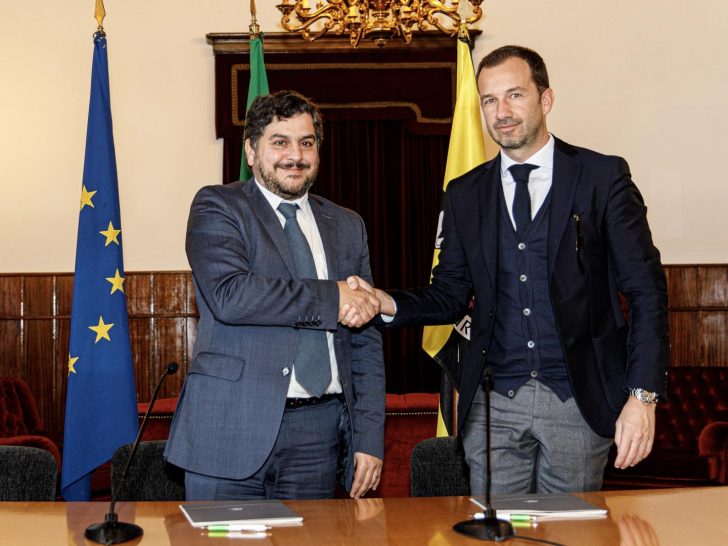 Estimated reading time:2 minutes, 9 seconds
Sporting Clube de Portugal and Loures City Council renew their relationship last month
Sporting Clube de Portugal and Loures City Council celebrated the renewal of the cooperation last month
The main objective of the agreement is for the Lion's to continue providing quality Futsal training using the Municipality's facilities, which also benefits from having about one hundred children and teenagers playing Futsal.
At the time of signing the renewal, Frederico Varandas praised the agreement, "On behalf of Sporting CP, I appreciate the renewal of this very important relationship between the Club and the Municipality. A year ago, I was here and we were European Futsal Champions for the first time. Hopefully, in the next European title, we will have players from the Loures Municipality in the team. It would be a great achievement for all involved. Sporting CP has this social responsibility to provide training opportunities, in this case, futsal. It is a neighboring municipality with many Sportinguistas and it is very important that we can continue this relationship ", Sporting CP's president told those present.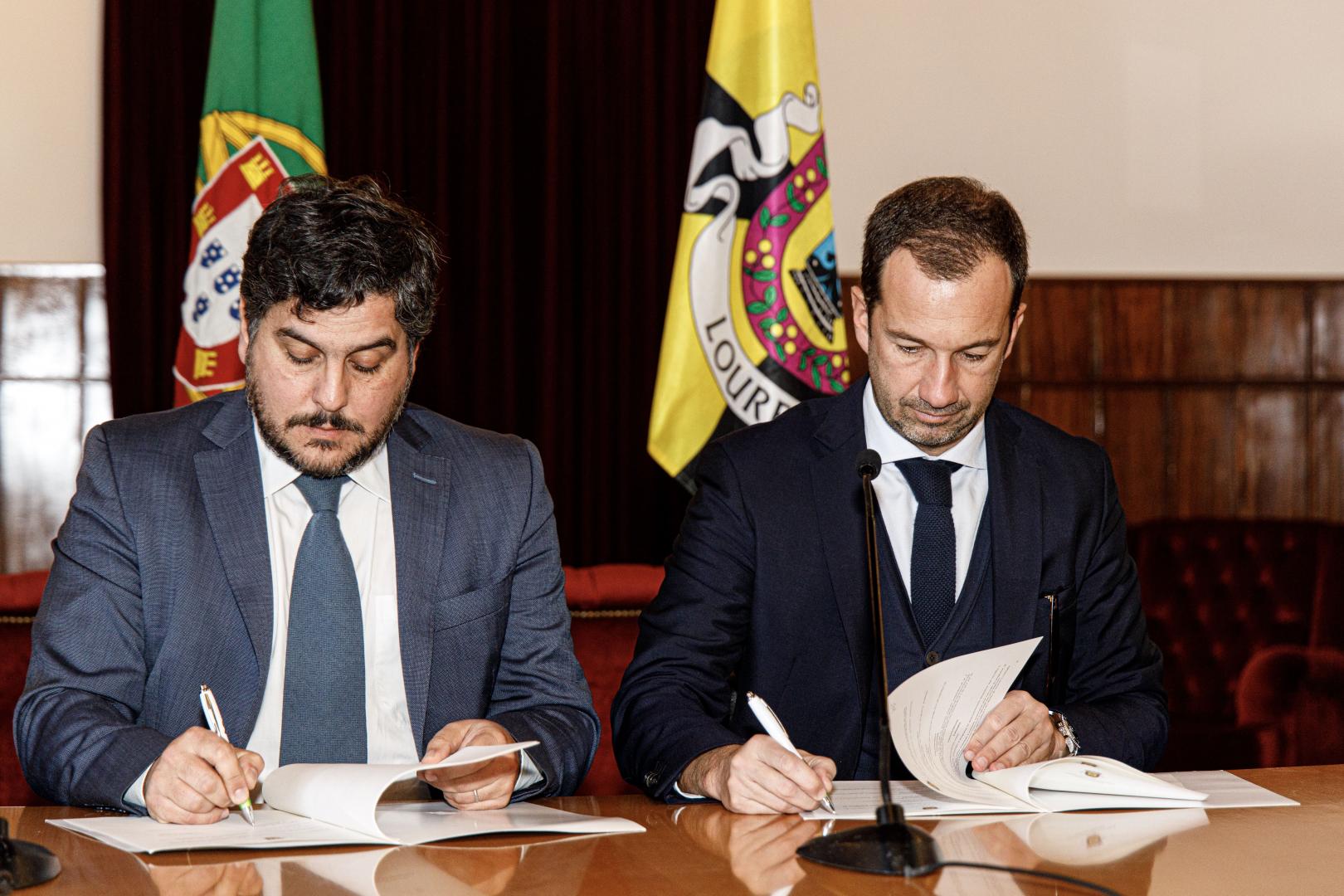 Bernardino Soares, mayor of Loures, also stressed the importance of the relationship, "The signing of this agreement is an important moment. There is a long relationship between the Loures City Council and the Sporting Clube de Portugal that comes from before our presidencies. This relationship has been of great importance to the Municipality of Loures. There are almost 100 children who practice futsal accompanied by high quality technical teams, "said the mayor.
Finally, Miguel Albuquerque assured that both parties have been satisfied with the relationship over the years. "As a public utility institution, Sporting CP has the obligation to be able to make such partnerships to foster sports, in this case, futsal. This is an important partnership for us, it has been for many years. It is a partnership between two institutions that respect each other very much and over the years have managed to make a lasting partnership. When that is the case, the results are good for both parties. Both the Loures Municipal Council and Sporting CP are happy with the renewal of this agreement ", the Sporting CP modalities director-general told Sporting TV.
If you like the information provided, you can read more articles about grassroots futsal by going to the top navigation bar or click here
If you like this article and would like to keep updated on Futsal news, developments, etc then please submit your email below in the Subscribe to Futsal Focus option.
Follow Futsal Focus by clicking on Facebook, Twitter or Instagram or on the social media buttons on the website.